It looks like a couple of back-catalog favorites are joining the Crunchyroll catalog.
Earlier today, Crunchyroll announced that they added two titles to their digital lineup. Shining Tears X Wind and True Tears were both added for members in the United States and Canada.
Shining Tears X Wind
Shining Tears X Wind is based on Sega's Shining video game franchise. Hiroshi Watanabe (Hell Girl: Three Vessels, Slayers – The Motion Picture) directed the project at Studio Deen, with the team of Mariko Emori and Yukiko Ban (Avenger, .hack//SIGN) providing character designs. Hiro Masaki (Transformers: Cybertron, Kaiketsu Zorori) was in charge of series composition.
Crunchyroll describes Shining Tears X Wind as:
When one of their classmates disappears, the student council of St. Luminous Academy moves to investigate. Souma hopes the investigation will give him more time with Kureha, the beautiful object of his crush… but he gets his wish and more when a mysterious stranger drops them both into another world! In this rapidly dying land of monsters and magic, Souma discovers that he is a Soul Blader, a legendary knight who can draw magical swords from a person's heart.
True Tears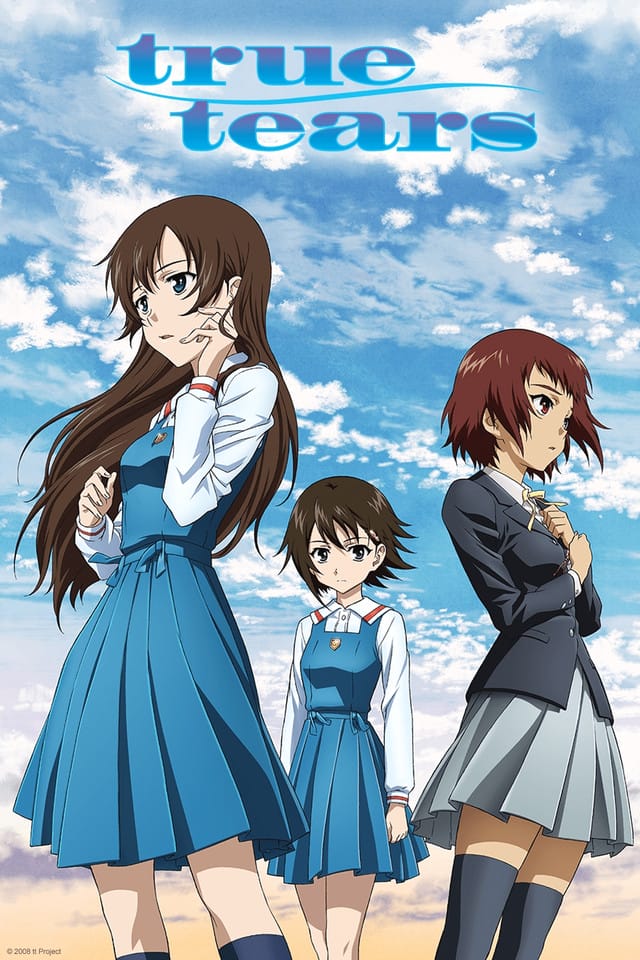 True Tears is an original project from P.A. Works. Junji Nishimura (Bakuon!!, Ranma ½) directed the title, which features character designs by Kanami Sekiguchi (Sakura Quest, Charlotte). Mari Okada (Black Butler, Mobile Suit Gundam: Iron-Blooded Orphans) was in charge of series composition for the show.
Crunchyroll describes True Tears as:
Shinichiro is a high school student who aspires to be a picture book author. His classmate Hiromi came to live with his family after her father died. Since then, she's bottled up her feelings and has an aura of melancholy around her. Shinichiro wants to cheer her up but doesn't know how. One day, Shinichiro meets Noe perched up in a tree. Noe's got weird rumors going around about her. A tragic event occurs but Noe doesn't shed any tears. She explains that she gave away all her tears and she's searching for someone to give them back to her. Will Shinichiro swipe away Hiromi's sorrows and find a way for Noe to find her true tears?
Source: Crunchyroll