Happy Sunday everyone, and welcome to an all-new weekend of Media Create sales! This time around, we're just days away from the release of the hotly anticipated Splatoon 2. Expectations are high for the title, which will see audiences of all ages taking to the splattlefield as squids and kids alike.
This week, though, all eyes are on Final Fantasy XII: The Zodiac Age and the newest entry in the Pikmin franchise. There's a lot to look through this period, so let's get to the numbers!
Nintendo
Titles on the Big N's hardware managed to capture thirteen spots on the big board, with three Switch games and ten 3DS titles making the cut.
At the top of the pile, we see folks saying "Hey!" to Captain Olimar. Hey! Pikmin (3DS) debuted at #2 this time around, with 65,867 units sold. Overall, this is an "OK" opening – we're seeing about 40-60% sell-through in Famitsu, and it did break 60K pretty easily. That said, though, I expect this one to be incredible front-loaded. I expect a normal 75-85% decline in week-2, and don't expect it to break 125K by the time it exits the big board.
Sadly, it looks like the oasis never had a chance to really form. Ever Oasis (3DS) stumbled in its début, selling just 14,325 units to take 4th place. Much like Hey! Pikmin, the title moved 40-60% of its initial allocation. Unfortunately, Grezzo's original adventure didn't have that brand name to hide behind – with retailers expecting around 30K in the first shipment, this is pretty painful… especially if it follows the traditional JRPG sales curve. We'll likely see this limp to 50K, but not much further if history has shown us anything.
On the Switch front, it appears Mario Kart 8 felt the wrath of a red shell. The title dropped down to fifth this period, with 11,544 units sold (575,048 LTD). The title still enjoys a 52.37% attach rate, which means that one copy has sold for every two Switch consoles in the wild. We should see an increase next week, mainly from the momentum of Splatoon 2's release. We're still well on-track to crack the million mark by the end of the year but, as always, I warn that this is incredibly dependent on supply.
Speaking of paint-based combat, though, 100% Pascal Sensei: Kanpeki Paint Bombers (3DS) somehow managed to break into the top-10 this period. The anime-licensed title shifted 9,113 units in its opening week to claim the #6 spot. Now, that said, these are hard numbers to read. While not awful for a licensed title as of late, Famitsu is showing an abysmal 20-40% sell-through for the week. It's clear that someone, be it Konami or the retailers, was expecting far more due to the title's new anime series. And, unfortuantely, they read the market incredibly wrong.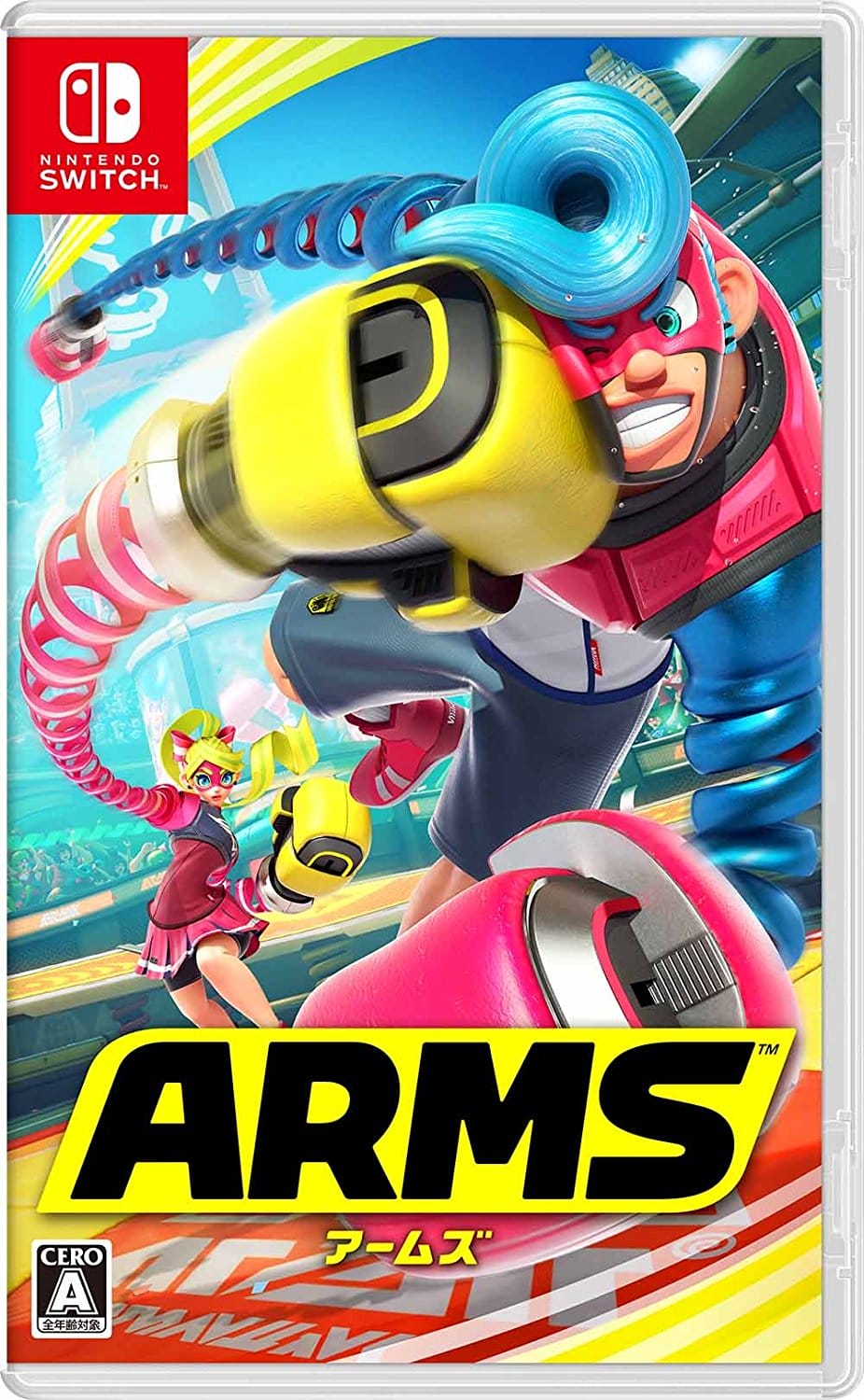 It looks like the the ARMS League is still showing that Ramen Bomber spark a month after its debut. ARMS (Switch) shifted another 8,652 units (170,003 LTD) to take 7th place. The title should cross the 175K milestone next time around, which is fantastic for a new IP in a niche genre. The game enjoys a 15.48% attach rate, and continues to keep a relatively strong position in marketplace. I don't doubt that we'll see it cross 200K before it exits the charts, though it may struggle to reach the quarter-million mark at its current pace.
Speaking of hits, Link's latest romp through Hyrule continues to set hearts aflutter. The Legend of Zelda: Breath of the Wild (Switch) paraglided down to 8th this time around, with 7,015 copies reaching customers (537,027 LTD). The game currently enjoys a 48.9% attach rate, which is slightly fewer than one copy sold per two Switch consoles in the wild. At its current pace, we should see Breath of the Wild surpass Twilight Princess's (Wii) lifetime sales numbers of 554,109 by next month. Simply fantastic, Nintendo. Kudos.
Not far behind, Bomberman's back to do whatever a bomber can. Super Bomberman R (Switch) received a boost this period thanks to a bundle on Amazon Japan. This was enough to rocket back into the charts at 9th place, with 5,200 units sold (97,123 LTD). It's pretty amazing to think that we'll be seeing this game crack 100K in short order, given that the franchise was pretty much deemed dead just a year or two ago. Here's hoping Konami can improve on this title, and make a truly fantastic sequel in the near future.
For those looking for a change of scenery, Alola continues to be an enticing locale. Pokémon Sun & Moon (3DS) moved another 4,938 copies (3,289,826 LTD) to capture 10th place. The title actually saw a near-50% increase this week (45% to be exact), which is pretty amazing to see. Its prospects remain strong for the forseeable future, and we could see a potential bump when Pokken Tournament Deluxe hits retailers.
Speaking of enticing experiences, Monster Hunter Double Cross continues to lure in new adventurers. The latest entry in the Monster Hunter franchise moved 4,045 units (1,543,038 LTD) to take 12th place. I expect to see regular declines now, as we're just a few weeks away from the upcoming Nintendo Switch SKU. We'll undoubtedly see some of that potential market shifting as we prepare for the big launch day on August 25.
For those who just want to escape the hustle and bustle of the modern world, Animal Crossing: New Leaf's "Welcome amiibo" bundle (3DS) continues to be an attractive proposition. The charming life sim shifted 3,201 units (201,897 LTD) to take 14th place. Honestly, I'm still impressed to see that this specific version of the title has clung to the charts for nearly eight months. I mean, we're looking at a re-release of a re-release of a game that that originally hit retailers five years ago. It's incredible.
Apparently, we've seen the final form for the Saiyans… at least for now. Dragon Ball Heroes: Ultimate Mission X (3DS) held on to 17th this period, with 2,458 copies reaching customers (177,949 LTD). We should see it cross the 180K mark, but the 200K milestone is looking incredibly challenging at the moment.
On the note of challenges, Radiant Historia: Perfect Chronology (3DS) dove down to the bottom of the charts with a time-shattering speeds. The title sold just 2,433 copies this period (32,377 LTD) to limp to 18th. Expect to see this exit entirely by next sales period.
We might also want to prepare for the end of the ride with Super Mario Maker 3DS (3DS). Nintendo's addictive level creation tool dropped to 20th this period, with 2,392 units sold (1,062,057 LTD). Though it will likely drop out next week, we can't be too upset – Mario Maker 3DS was a bona-fide hit, with over a million units sold and an incredibly active community. I'd love to see the big N take another crack at the title on Switch, maybe by with an expanded remaster? (Please, Nintendo?)
On the Hardware Front
The 3DS took the hardware crown this time around, with 58,559 handhelds sold (22,920,406 LTD). The Switch, meanwhile, continues to be plagued by its hardware shortages. Nintendo's hybrid console saw a small increase, to 31,906 units sold (1,097,987 LTD), but it wasn't enough to rise above third place. I do expect a burst of hardware for next period, along with the big Splatoon 2 release, but this will likely be short-lived.
The Wii U, meanwhile, continues to hold its own, selling 146 units for the week.
Sony
The PlayStation family managed to claim the remaining seven spots on the big board, with six PS4 games and a Vita title making the cut.
At the top of the charts, we see that a whole new generation of gamers are learning to not believe Ondore's lies. Final Fantasy XII: The Zodiac Age (PS4) claimed the crown this week at first place, with 100,764 units sold. This is fantastic, as we're looking at a sell-out condition (80-100% sell-through in Famitsu). Given that this is one of the lesser-favored entries in the franchise, and that the average estimate was around 90K, this is outperforming.
Sadly, it looks even the mighty Gundam had some troubles this time around. Gundam Versus (PS4) dove down to third this period, with 15,734 units sold (137,178 LTD). The sales curve is incredibly steep, as we're looking at an 87% decline week-2. This is well beyond the accepted norms of 75-85%, and should be troubling for those watching its sales closely. We'll likely see the title crack 150K, but it won't go much further.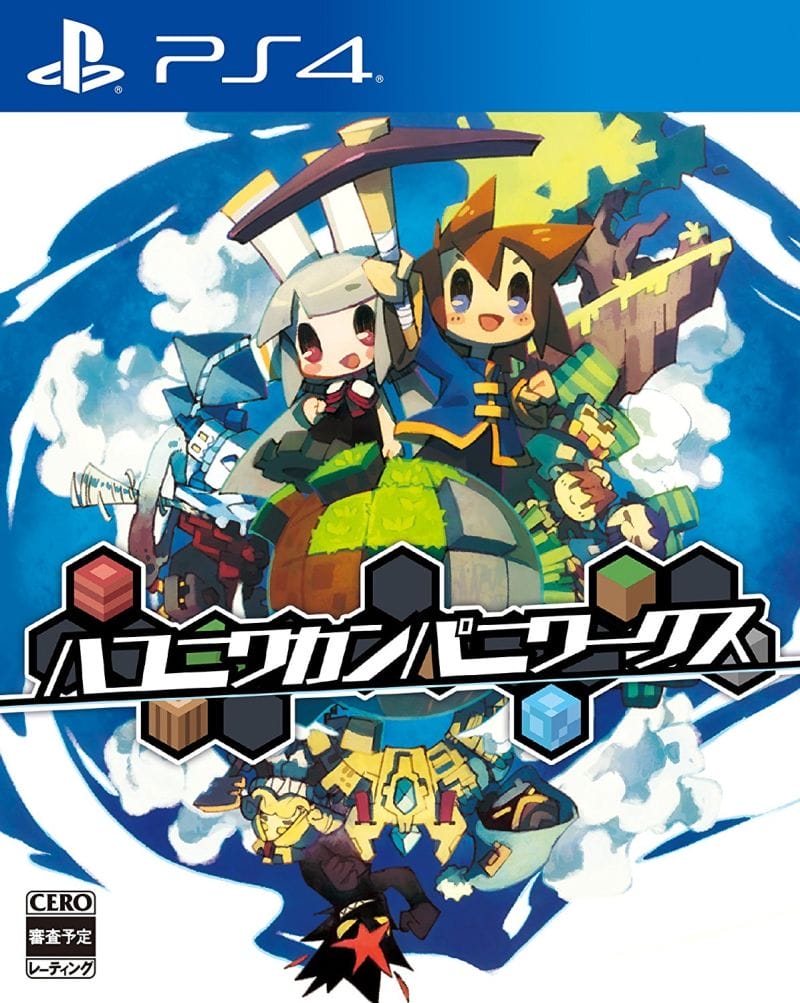 Don't worry, (Ever Oasis devs) Grezzo – you're not alone this week. Nippon Ichi's Hakoniwa Company Works (PS4) straight-up stung this period, selling just 4,586 units in its début week. This appears to be a case of a title out at the wrong time, as Hakoniwa Company Works is an RPG with a distinctly old-school flavor that was just lost in the sea of releases this period. It's a shame, but that's business. This will struggle to crack 10K.
Meanwhile, the city of San Andreas continues to remain as vibrant as ever. Grand Theft Auto V's (PS4) budget re-release stole 10th this time around, with 3,251 copies reaching customers (364,052 LTD). I'm not sure what I can say about this title. It's a re-release of a port of a four-year-old game that destroyed the 350K mark. Simply amazing.
On the note of amazing sales, Minecraft (Vita) continues to be a regular sight two years out. Mojang's blocky builder shifted 3,169 copies (1,176,952 LTD) to take 15th place. The title continues to be a beast, as it creeps ever-closer to that 1.2 million mark. While it's uncertain as to whether it can reach that point, I'm pretty hopeful, overall, though we may see the big moment occur in the under-charts.
It looks like dungeon crawling and questionable situations continue to hold some sway with fans. Omega Labyrinth Z dropped to the #16 place this period, with 3,062 units sold (12,381 LTD).
At the back of the pack, it appears that Call of Duty: Black Ops III – Game of the Year Edition (PS4) continues to struggle. The title pushed just 2,417 copies this period (8,947 LTD) to take 19th place.
On the Hardware Front
The PlayStation 4 took an easy second place this period, with 36,218 units sold (4,971,488 LTD). Of the units sold, 7,649 were PS4 Pro consoles. We should see the PS4 crack the five million mark next week, which is nothing short of fantastic.
The Vita, meanwhile, remained flat week-over-week. Sony's handheld shifted 4,655 units (5,664,280 LTD) to take fourth place. The PS3 continues on its meandering path, moving 129 consoles for the period.
Microsoft
Microsoft is back in the triple-digits this time around, with the XBox One selling through 200 units sold (80,562 LTD). It's managed to claw its way past the PS3 and the Wii U, but still didn't manage to escape "funny story" territory.
In the world of trains, the 200 Series Shinkansen was a high-speed train by Japanese National Railways (JNR). The train was built specifically for the Tohoku Shinkansen and Joetsu Shinkansen lines, and operated by JR East. The model, which ran from the 1980s through 2013, was capable of reaching max speeds of 275 KM/H (171 MPH) – later reduced to 240 KM/H (149 MPH).
In the world of Japanese console sales, 200 XBox One consoles sold likely means that more than a few poor Microsoft employees are looking to hop a train to the distant countryside at this point.