Happy Saturday everyone, and welcome to another week of Media Create sales! After a week off for the Otakon rush, we're back and ready to dive deep into the weekly numbers. While this week doesn't have the same razzle-dazzle as the splashy Dragon Quest XI and Splatoon 2 launches, there are several intriguing entries on the big board. Level 5's Snack World: TreJarers made its big début, and the Blue Bomber returned in Mega Man Legacy Collection 2.
So, without further ado, let's take a look at the numbers!
Quick Note: I'm going to be slowing down on Switch attach rate comments starting next week – once a title falls below 40%, the figure becomes a bit less meaningful. Furthermore, once we hit two million consoles in the wild, SKU attach rate mostly becomes a number to use in a pissing contest, instead of an indicator of health in the market.
Nintendo
Titles on the Big N's hardware managed to claim fourteen titles on the big board, with nine 3DS games and five Switch titles making the cut.
At the front of the pack is the epic in an elusive age. Dragon Quest XI: Echoes of an Elusive Age (3DS) kept its first-place crown this period, with 116,615 copies reaching customers (1,573,216 LTD). Combined with the PS4 version's sales of 1,242,260, total lifetime sales for the game stand at 2,815,476 units sold-to-date.
Now, with that in mind, let's shift back to the 3DS version, which topped 1.5 million units this time around, and looks to be on track to crack two million with ease. The title's already showing decent legs, with a lower-end week-2 drop (73%) last week, and a decent hold overall this period. I don't doubt that we'll continue to see this in the charts through the rest of 2017, as Dragon Quest tends to be a strong performer, and holidays will undoubtedly bring in new blood. Kudos, Yuji Horii and company – you did good. Again.
For those looking for something different from Armor Project's swashbuckling adventure, Level 5 has you covered. The Snack World: TreJarers (3DS), the latest entry into the publisher's new cross-media project, debuted at second place with 97,534 units sold. While a solid opening overall (the title should hit 150K pretty easily), the general sell-through seems fairly weak. We're looking at just 40-60% of the first shipment reaching customers, according to Famitsu, and an uncertain week-2 before us. Depending on whether this falls into the typical RPG sales pattern (76-85% week-2 drop, followed by diminishing returns afterwards) will tell us whether we're looking at a hit or the latest casualty in the Bomba Bin.
Not far behind, squid kids of all ages are staying Off the Hook (TM) with Splatoon 2 (Switch). Nintendo's squiddy shooter shot through 87,983 units (915,628 LTD) to take fourth place. The title currently enjoys an attach rate of 63.76%. More than one copy is going out for every two Switch handhelds, and that's not counting digital. Moreover, Splatoon 2 is on the verge of being the first Switch game to crack that million sales barrier. The title's hold is fantastic, and we're seeing that same viral enthusiasm that seemed to buzz around the first game, which continues to be a draw for new customers. That the game is being played on nearly 65% of all Switch consoles in Japan, that it continues to sell in the near-triple digits even this far out, is nothing short of breathtaking. I can't wait to see where the final sales numbers rest on this one.
Meanwhile, the karts continue to run across Rainbow Road, as blue shells fly and Luigi gives his patented Death Stare. Mario Kart 8 bounced up to the #5 space this period, with 632,894 units sold (632,894 LTD). The title currently enjoys a 44.07% attach rate. As expected, the title continues to be a strong seller overall, and should cross the 650K point within two weeks. The slippage in attach rate is expected, as it finally looks like hardware supply is stabilizing a bit. I'm still confident that we'll see this remain in the top-20 through September, though I'm curious to see how it fares once October kicks off.
Sadly, Phoenix Wright's latest case doesn't appear to be faring too well. Great Phoenix Wright: Ace Attorney 2 – Naruhodou Ryuunosuke no Kakugo, the second Meiji-themed spinoff in the Ace Attorney franchise, moved 10,770 units (80,618 LTD) to take 7th place. This is fairly low for the franchise, which is used to seeing more than 150K in its regular debuts, with 2016's Ace Attorney: Spirit of Justice moving 196,831 units week-1 and 2015's Great Ace Attorney shifting 135,690 at launch. While it'll likely crack 100K, Great Phoenix Wright: Ace Attorney 2 will undoubtedly be seen as a sales disappointment across the board.
arm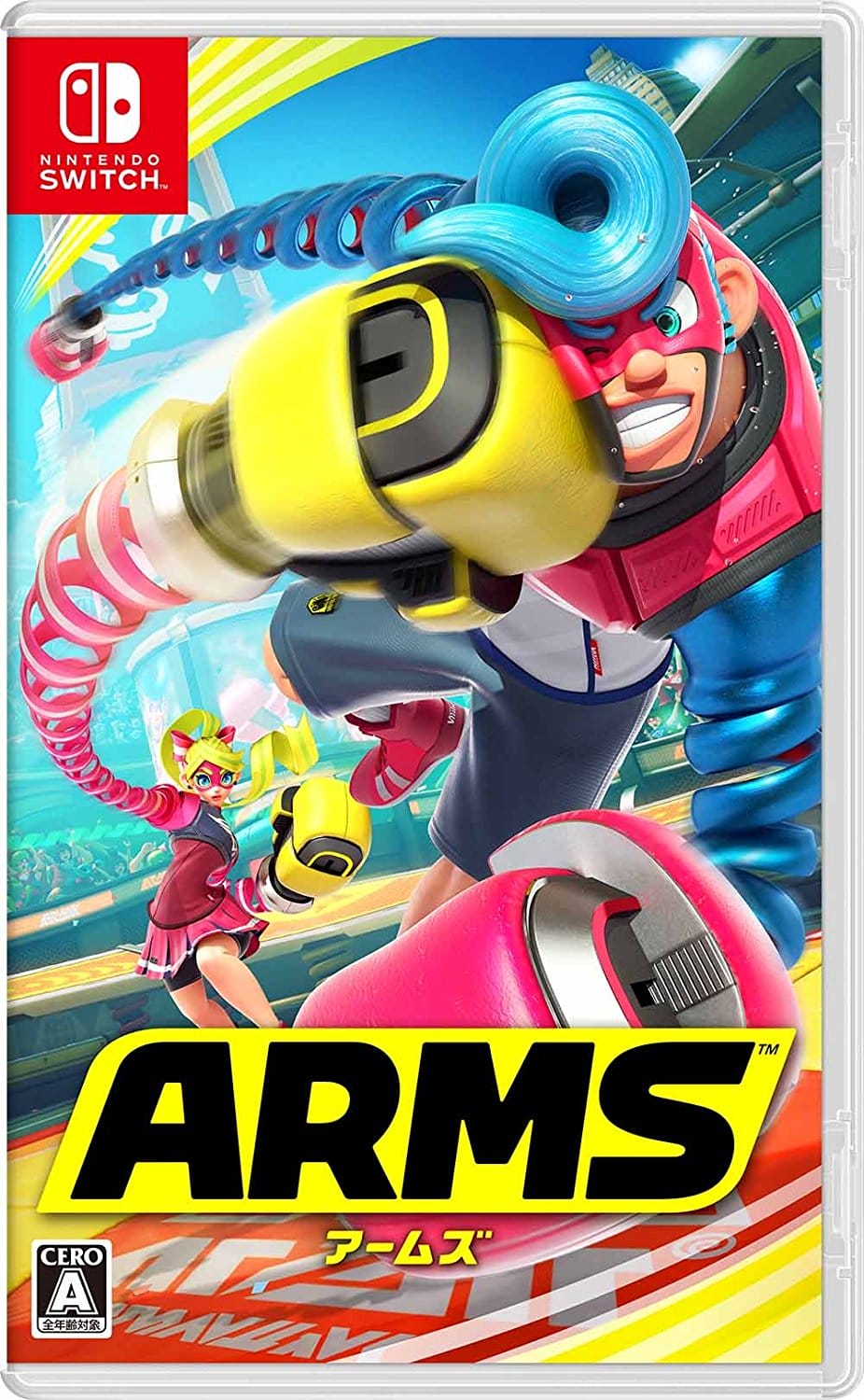 A bit further back, we see ARMS (Switch) hanging tough like Mechanica, as it clings to the top-10. The title moved 7,866 copies this period (197,284 LTD) to take an easy 9th place. More interesting, though, is that we saw a roughly 44% increase week-over-week, which is indicative some growth relative to supply of Switch handhelds. As of now, the title stands at a 13.74% attach rate, which is fairly healthy, given that it's a new IP in a niche genre. The playerbase is there, and it's still quite hungry for content. We'll undoubtedly see it cross the 200K mark next sales period, and I wouldn't be shocked to see ARMS reach that quarter million mark by mid-October. This is doubly true if we see some remarketing runs as the new characters are introduced.
Meanwhile, it looks like another Layton was left behind as she was reminded of a puzzle. Layton's Mystery Journey: Katrielle and the Millionaire's Conspiracy (3DS) dipped to 11th place this sales period, with 7,131 copies sold (115,188 LTD). The title is still tracking far below previous entries, and smartphone sales are a bit of a mystery. So, as of now, we're currently waiting on Level 5's quarterly reports on final performance, as the title is still catching up to the launch numbers of Professor Layton and the Legacy of Civilization A. (130,686). For now, though, I'm going to call things a wash and keep with my line of "it's doing about as well as we can hope."
I
t appears that the forces of gravity are catching up to the miniscule Captain Olimar. Hey! Pikmin (3DS) dropped out of the top-10 this period, ultimately coming to rest at 12th place with 6,863 sales (114,750 LTD). I'm still holding a tentative 150K estimate here, as the title is on-track to crack 125K by the end of the month. After that 125K, though, we're basically at the mercy of the market, and sales look to be on a fairly quick decline.
On the flip side, Link continues to scale those Hyrule cliffs in the under-charts. The Legend of Zelda: Breath of the Wild (Switch) dipped down to 13th this period, pushing 6,642 copies for the week (560,764 LTD). As of press time, the title stands at a 39.05% attach rate, meaning that just over one copy is out in the wild for every three Switch consoles. And, really, the title's been enjoying a great run. It's officially broken 550K, as well as the lifetime sales numbers for The Legend of Zelda: Twilight Princess (Wii, 554,109). It's the best-selling Zelda title in Japan since 2011's Ocarina of Time 3D remaster in 3DS (600,839 LTD). The excitement behind the title, and the life it's breathed into the brand (no pun intended) are nothing short of stunning.
Somehow, the quirky world of San-X's Sumikko Gurashi continues to attract an audience. Sumikko Gurashi: Koko, Dokonan Desu? (3DS) dipped to the #14 space this period, with 6,246 units sold (40,354 LTD). The title actually saw a 20% increase week-over-week, and should easily break the 50K mark before the end of August. The title is still trending up from last year's game, Sumikko Gurashi Mura wo Tsukurun Desu, so series fans should be pleased with the overall results.
On that note, Animal Crossing fans are probably still celebrating the success of Animal Crossing: New Leaf's "Welcome amiibo" SKU (3DS). The title jumped 25% this period, shifting 5,380 units (218,378 LTD). There's a very real possibility that we could see this re-release of a five-year-old title that's already had multiple re-releases hit the quarter million mark. Simply incredible, Nintendo.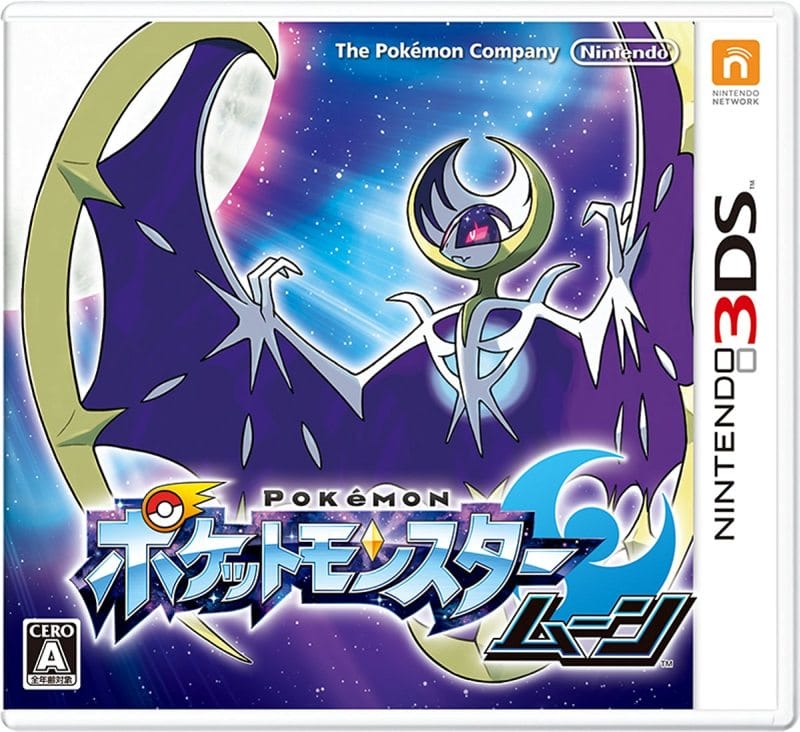 Not far behind, folks are flocking ot Alola to be the very best. Pokémon Sun & Moon (3DS) dropped down to the #17 spot this time around, with 4,865 units sold (3,309,571 LTD). Sales actually increased by 13% this period, which is encouraging. I'm still curious as to whether it has the staying power to last until Ultra Sun and Ultra Moon hit later this year, and I wouldn't be shocked to see a small bump with the release of Pokken Tournament DX next month.
In what seems like a miraculous return, 1-2-Switch (Switch) managed to make a return to the charts. 3,570 new customers (242,742 LTD) took pu the task of imaginary ball fondling, imaginary dance battles, and something only described as "Milk" to bring the title to 19th place. We should see this cross the quarter-million mark, though it will undoubtedly happen in the under-charts given the game's trajectory.
At the back of the pack, folks are praying for a Bullet Bill in this race. Mario Kart 7 (3DS) took last place this period, with 3,354 copies reaching customers (2,802,588 LTD).
On the Hardware Front
The Switch took the sales crown this period, with 87,798 units sold (1,436,031 LTD). This is up from last week's 61,933 sales, and yet another sales period that's seen the Switch above the 50K mark. It looks like we're starting to see supply stabilize in the market, which is incredibly encouraging. (Real talk, though, give Hideki Kamiya a console, please). Moreover, we're likely to see the Switch hardware crack the 1.5 million mark within the next two weeks, which is freaking fantastic. The console is still outpacing the PS4 (launches aligned) by a great deal, and those raffles continue to form when shipments arrive. Nintendo's in a good place, and should be looking for an incredibly rosy fall if things keep up.
The 3DS, meanwhile, took a hard-fought second place, with 45,730 units sold (23,203,770 LTD). Of those, 24,187 were 2DS-XL units.
The Wii U, meanwhile, continues to exist to embarrass the XBox One. Nintendo's experimental two-screened console moved 132 units this period (3,327,725 LTD).
Sony
The PlayStation family managed to claim six spots on the charts this period, with five PS4 game and a Vita title earning spots on the board.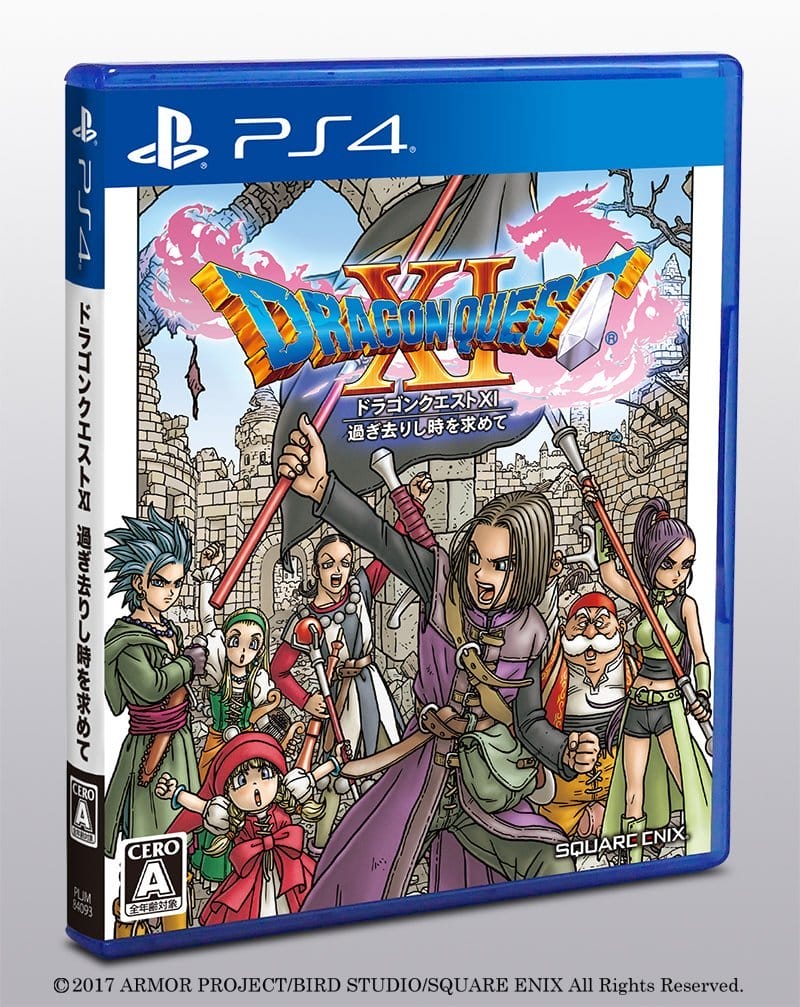 At the front of the pack, we see Dragon Quest XI: Echoes of an Elusive Age (PS4) taking the console crown, with 91,147 units sold (1,242,260 LTD). Combined with the sales of the 3DS version (1,573,216), we're looking at 2,815,476 units sold-to-date.
Now, circling back to the PS4 version, which cracked 1.2 million sales this week. The title is well on its way toward the 1.5 million mark and beyond, which is nothing short of impressive for a console game in this day and age. Moreover, Dragon Quest XI has managed a lower week-2 drop than many RPGs on the market, and continues to retain a strong hold in week-3. I wouldn't be shocked to see this one grow some legs as we enter the busy Fall season. Kudos, Yuji Horii and company – you did good. Again.
Sadly, it looks like Agent 47 is having some trouble with his latest mission. Hitman: The Complete First Season (PS4) managed to shift 17,252 units in its debut week, to claim sixth place. I joke a bit, but this isn't a bad result, per se. The game did move 60-80% of its initial stock, and 17,252 units is fairly strong for a re-release of a year-old game. I don't see this one sticking around long, but it shouldn't be a loss for Square Enix and IO Interactive, either.
On the other hand, the Blue Bomber felt some hurt last week. Mega Man Legacy Collection 2 (PS4) staggered into 8th place this period, with 8,537 units sold. This is, for lack of a better word, painful. Famitsu pegs sell-through at 40-60%, and we're likely to see a fairly sharp sales curve. I'd be shocked to see this one crack 50K at its current trajectory.
Likewise, the Crash Bandicoot N. Sane Trilogy (PS4) seems to be struggling a bit in the land of the rising sun. The title's managed to move just 7,263 copies (37,647 LTD) in its second week, causing it to drop to the #10 space. The 76% week-2 decline is a small comfort, as it shows the beginnings of a shallow sales curve. We'll have a better picture of overall performance next sales period, when we can start to chart things out.
Some people just want to make giant robots fight. Gundam Versus (PS4) held on to 16th place this period, with 4,873 units sold (157,958 LTD). The title actually managed to buck the previous sales trend for a week, with a 23% increase. I'm still pegging it for an end-of-month exit, though we could see it survive into early September with the sales boost.
At the rear of the PlayStation pack is Minecraft (Vita). Mojang's blocky builder dipped to 18th this time around, with 4,181 units sold (1,191,628 LTD). The title is painfully close to the 1.2 million mark, and should easily reach the milestone by September. Honestly, all I can say is "congrats, Microsoft. You earned it."
On the Hardware Front
The PS4 took third place this period, with 42,462 units sold (5,191,123 LTD). Of those, 7,771 were PS4 Pro consoles. The Vita took a distant fourth place this week, with 4,651 sales (5,683,216 LTD).
The PS3, meanwhile, continues to hold the fort, with 95 consoles sold.
Microsoft
In the Canadian government, senators may only serve until the age of 75. After that point, they're ineligible for the position. This is due to a 1965 reform, though those who were in the senate prior to the new regulation were grandfathered in. The last post-75 senator was John Michael Macdonald, who served until he died in 1997 at the age of 91.
In the world of Japanese console sales, 75 XBox One consoles sold likely means that some poor Microsoft employee is wishing for an early retirement.