The the Precu- errrrr… "Glitter Force" are back in action with a new batch of adventures.
Yesterday, Netflix started streaming the first fifteen episodes of Glitter Force Doki Doki (Dokidoki! Precure) on their digital platform. In addition, Netflix started streaming a trio of teaser clips for the show, which you can check out below:
The series is edited, much like the original Glitter Force. The episodes Netflix released covers the first twenty-one episodes of Dokidoki! Precure, with episode 15 covering the events of "To the Trump Kingdom! Rescue the Princess!"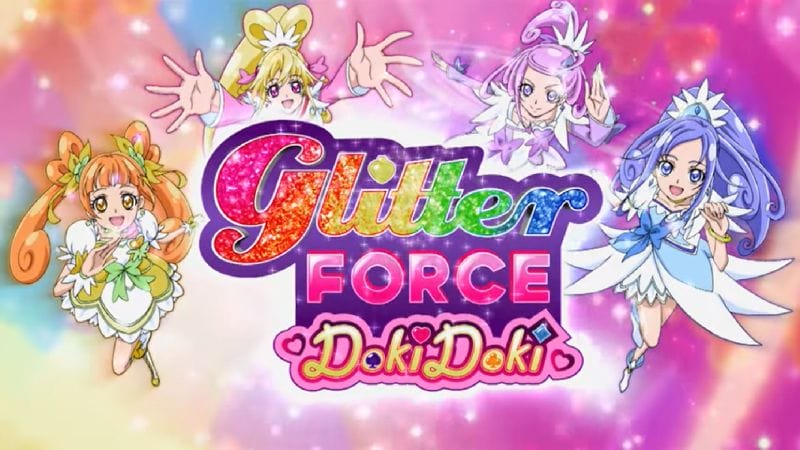 Dokidoki! Precure first aired in the Winter 2013 broadcast season. Gou Koga (One Piece Episode of Sabo, Digimon Universe: Appli Monsters) directed the series at Toei Animation, with Akira Takahashi (Kaidan Restaurant, Pretty Guardian Sailor Moon Crystal: Season III) providing character designs. Ryota Yamaguchi (Blue Exorcist, Sailor Moon Sailor Stars) was in charge of series composition for the project.
The confirmed voice cast includes:
Rachel/Glitter Diamond: Cassandra Morris
Maya/Glitter Heart: Debi Derryberry
Mackenzie Mack/Glitter Spade: Stephanie Sheh
Ira: Ben Diskin
Lance: Bryce Papenbrook
Marmo: Carrie Keranen
Regina: Cherami Leigh
Davi: Erica Mendez
Jonathan "Johnny" Klondike: Grant George
Raquel: Stephanie Sheh
Kippie: Tara Sands
Baseball Distain: Chris Niosi
Distain: Kyle Hebert
Ayumi Aida: Laura Post
Reina Itsutsuboshi: Laura Post
Netflix describes the new series as:
Four girls summon their inner superheroes to defend Earth and the magical kingdom of Splendorius from King Mercenare and his minions.
Glitter Force's first season hit Netflix on December 18. The series adapts Smile Precure!, which originally debuted on Japanese TV in 2012.
Source: YouTube (Glitter Force)