Happy Sunday, everyone, and welcome to an all-new AniWeekly! After a busy Otakon weekend, we're back and ready to talk nerdy to you.
It's been a packed week all-round, with surprising shifts in the industry, and a few fun goodies to keep everyone abuzz. From big news at Artland to a little show called Aria, there's something for everyone to enjoy.
Without further ado, though, let's dive into the details!
In the News
Artland has 99 problems, and… On Friday, Chinese/Japanese venture Emon Entertainment announced that they're transferring their stake in Artland to another company. The entirety of Emon's 51% stake was shifted to Tokyo-based LEVELS on July 12.
Next up, the Traveling Biburies! Anime director Tensho, who is best known for his work on the Grisaia anime titles, established a new anime studio. The enterprise, named "Bibury Animation Studio," will produce the Grisaia: Phantom Trigger anime series.
It's a career fueled by pure passion, for sure. The first crew members for the Comic Girls anime series were officially unveiled last week. Yoshinobu Tokumoto is making his directorial début on the project at Nexus, with Love Tyrant's Natsuko Takahashi supervising the scripts.
It's a real Doki Doki panic! Yes, that joke was needed. Now, that said, Netflix started streaming the first half of Glitter Force Doki Doki, their dubbed version of Dokidoki! Precure. This is an edited version of the show, which cuts content, to the point that the fifteen episodes offered up cover the events of Dokidoki! Precure's first 21 installments.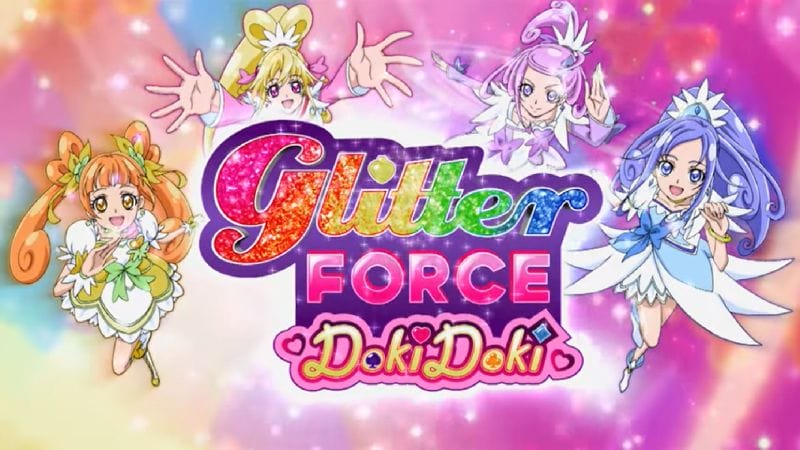 Excuse me? Eat my what now? Aniplex started streaming a teaser trailer for upcoming film I Want to Eat Your Pancreas, which hits Japanese theaters in 2018. Keep those tissues close, readers: this one's going to be a tear-jerker.
A bluish purple color that's been set ablaze. D'art Shtajio officially launched the pilot film for Indigo Ignited. The 8-minute teaser introduces a world of masked marauders and magical battles.
Aria of not-sorrow. Right Stuf's Kickstarter to fund a dub for Aria the Animation beat its initial $110,000 goal. In response, Right Stuf revealed new stretch goals, which include possible dubs for Aria the Natural, as well!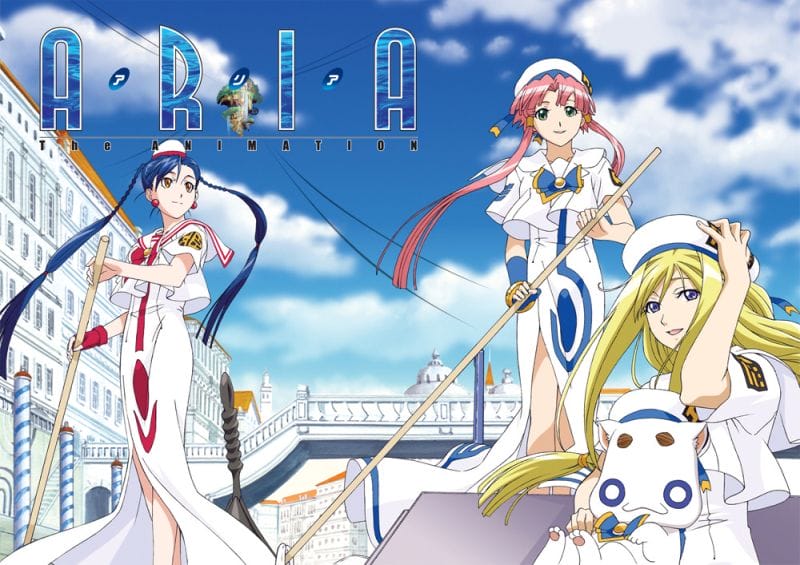 Meet the new king of monsters, same as the old king of monsters. A new extended trailer for Godzilla: Monster Planet hit the web, which gives a look at the face of the mighty beast.
Come forth, Amazon Trio! Viz Media revealed the English dub cast for Sailor Moon SuperS's Amazon Trio. John Eric, Michael Yurchak, and Erik Scott Kimerer were cast as Tiger's Eye, Hawk's Eye, and Fish's Eye, respectively.
So what happens when the line vanishes? Studio MAPPA unveiled a promotional teaser for Vanishing Line, which hits Japanese TV in October.
From the AniBlogging Community
A national treasure, and a comedy classic in multiple languages. Frog-kun dusts off another classic article as he takes a look at the dubbed and subbed versions of Gintama, with the intent of answering a lingering question: "how faithful is Gintama's English Dub?"
The wisdom of experience. Neomo at Anime Solstice published a personal view of the world, and at the very ideas of "growing up" as an anime fan. From those fresh faced days of youth to coming to terms with adulting, it's a fantastic short read.
Sometimes, the symptom can seem like the cure. Manga Therapy published a thoughtful article, which peers into the general culture of anime and manga fandom, how our attraction to the new and shiny things can often just lead to, well, absolutely nothing outside of an empty wallet. Sometimes, loving Japanese pop culture just isn't enough.
Weekly Fun Stuff!
If you're reading this, there's a good chance that you've heard Babymetal's Give Me Chocolate before. Now, though, it's time to experience the song in a completely new light. Postmodern Jukebox puts a unique spin on the piece, re-imagining the thrash metal melody as a jazzy 1920s riff.
And yes, it is freaking awesome.