True love is a beautiful thing – anime about true love is also great.
Earlier today, the official Kase-san and… Morning Glories (Asagao to Kase-san) anime Twitter account announced that the title will get a new anime project. Though no details were revealed, the project will make its debut in 2018.
Kase-san and… Morning Glories received a six-minute "anime clip" in May. Takuya Satō (Steins;Gate, Girls Beyond the Wasteland) directed the film at studio ZEXCS, with Kyuta Sakai providing character designs. Satō also produced the storyboards for the project.
Other staff members include:
Staging: Takuya Satō
Animation Director: Kyuta Sakai
Art Director: Yuka Hirama
Color Design: Hiromi Iwaida
Director of Photography: Takeshi Kuchiba
Editor: Masahiro Goto
Image song: Kimi no Egao (album ver.) by Hanako Oku (published by Pony Canyon)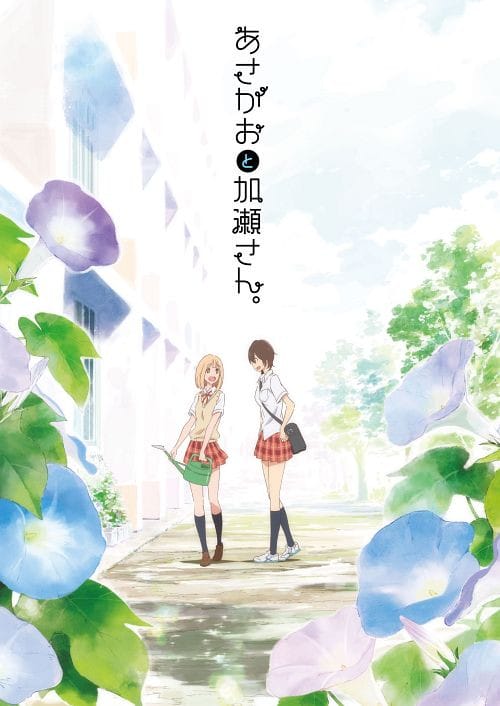 Hiromi Takashima's Kase-san and… manga began publication in Shinshokan's Hirari and Flash Wings magazines. The ongoing series currently spans three collected volumes, with the most recent hitting stores in November 2015. Asagao to Kase-san is the first story in the series.
Seven Seas currently holds the domestic rights to Kase-san and…. They describe the series as:
Yamada may be shy and rather clumsy, but the flower gardens at her school have always brought her happiness. Suddenly, a different sort of beauty catches her eye—the vivacious track star, Kase-san. Although the two girls don't seem to have much in common, they soon start a romance where each must learn an important lesson in tending their budding relationship. Can the two girls, so different from each other, learn how to make their first love blossom?
Source: Twitter (asagao_anime)