New faces and new vistas await in the world of the Ancient Magus.
Earlier today, the official The Ancient Magus' Bride anime website updated with a new promotional video and cast reveal.
The trailer, which runs for two minutes, offers a look at the show in action. Character dialogue provides a brief overview of the core story beats.
As for the cast, Ayumu Murase will play Cartaphilus in the series. A visual for the character was unveiled, which you can check out below.
The Ancient Magus' Bride is based on Kore Yamazaki's manga of the same name. Norihiro Naganuma (Hiyokoi, Yowamushi Pedal movie) is directing the project at Wit Studio, with Hirotaka Katō (Hozuki's Coolheadedness, Eyeshield 21) providing character designs. Aya Takaha (Psycho-Pass Episode 12) is writing the show's scripts.
The confirmed voice cast includes:
Chise Hatori: Atsumi Tanezaki
Elias: Ryota Takeuchi
Silver: Aya Endo
Seth Noel: Junichi Suwabe
Ruth: Kouki Uchiyama
Simon Kalm: Toshiyuki Morikawa
Angelica Varley: Yuko Kaida
Titania: Sayaka Ohara
Crunchyroll currently holds the domestic rights to the series. The publisher screened the first three episodes at Anime Expo, and at several "Anime Movie Night" events across the United States and Canada. The show will hit Japanese TV on October 7.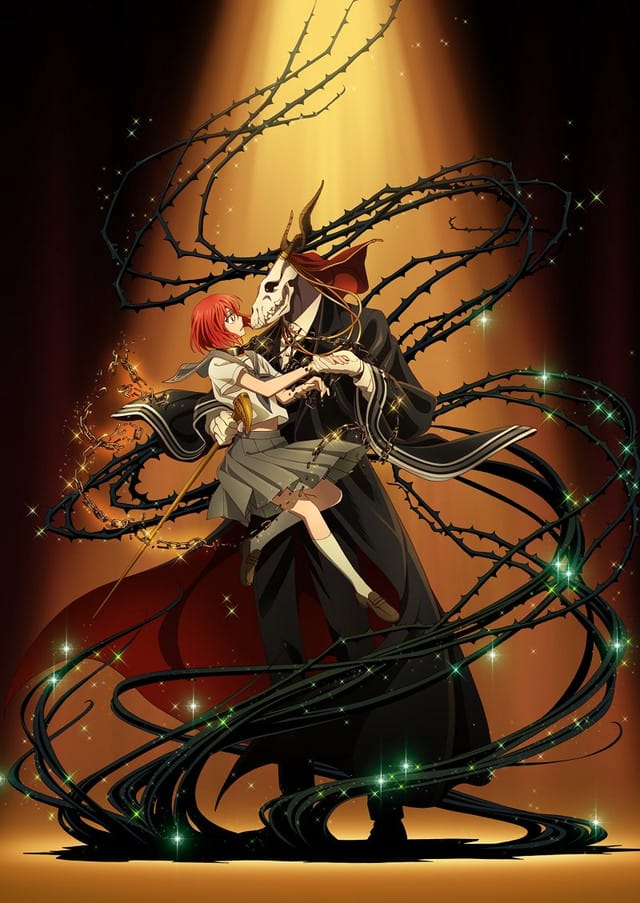 Seven Seas publishes the The Ancient Magus' Bride manga in North America. They describe the series as:
Chise Hatori has lived a life full of neglect and abuse, devoid of anything resembling love. Far from the warmth of family, she has had her share of troubles and pitfalls. Just when all hope seems lost, a fateful encounter awaits her. When a man with the head of a beast, wielding strange powers, obtains her through a slave auction, Chise's life will never be the same again.
The man is a "magus," a sorcerer of great power, who decides to free Chise from the bonds of captivity. The magus then makes a bold statement: Chise will become his apprentice – and his bride!
Source: Twitter (mahoyomeproject)