Happy Sunday everyone, and welcome to another week of Media Create sales numbers! This is a period worth watching, as Monster Hunter Double Cross finally made its début on Switch, and several titles made their launch on the PlayStation family. Even the Vita got a chance to shine this time around, with the launch of niche darlings like the new Yomawari.
But I'm starting to rambling. Let's get down to the numbers!
Note: Apologies for missing last week – had some technical difficulties. I won't bore you with the details but, tl;dr, the file corrupted, and I was kind of torn between rebuilding in two days or waiting for the new charts to hit. Waiting won out.
Nintendo
This week, titles on the Big N's hardware took twelve spots on the big board, with six 3DS games and six Switch games making the cut.
At the front of the pack, the hunt begins. Monster Hunter Double Cross (Switch) managed to move 84,277 in its opening week. And, before you ask: this is lower than expected. Popular estimates had the opening at just over 100K, given the reputation of the brand and the general excitement behind the Switch as a whole.
Considering that Double Cross hit stores on March 18 and sold several million copies, this shouldn't come as a shock, though I am still a bit surprised. I had a 115K opening estimated for week-1.
Looking closer, though, Monster Hunter XX has had an interesting build-up. I imagine that a good amount of air was sucked out of the room when Capcom showed off Monster Hunter World at E3, and the fact that we are looking at a late port will undoubtedly dampen enthusiasm across the board. That said, the numbers aren't too far removed for a Monster Hunter port, so I guess we could take this as "middling performance" overall? At this point, the's game ability to grasp success rides entirely on whether it can grow some legs in the coming weeks.
Speaking of legs, Splatoon 2 (Switch) continues to bring folks back to Inkopolis week after week. The squiddly shooter sold through 54,443 copies this period (1,004,180 LTD) to take second place.
Now, this is a pretty big week – both for Nintendo and for Splatoon as a series. For Splatoon, the title crossed the million-sales mark, and shows no signs of slowing down. Indeed, sales for the game went up by about 60% this week, and there's still a very real hunger for the title as we venture into the fall sales season. The future looks bright for the game, and I don't doubt that we'll see some real marketing pushes to run up that total as we get closer to the holidays.
For Nintendo, this is a time for a massive celebration. They have their first million-seller in Japan and, even better, it's one of their own titles. If Nintendo are smart, they'll likely be looking at the title to analyze what went right, what went wrong, and how to integrate this into their development pipelines to ensure continued successes down the road.
For those seeking a grand adventure, the wide world of Dragon Quest continues to draw fans in. The 3DS version of Dragon Quest XI took third place this period, with 30,146 units sold (1,671,067 LTD). Combined with sales of the PS4 SKU, we're looking at 2,985,469 copies reaching customers overall. This is pretty significant – we cna expect combined SKU sales to break three million next time around, and the 3DS SKU is on track to break two million by the holiday season. The title's held on with impressive legs so far, which bodes well in the short run. Realistically, you can expect to see Dragon Quest XI hang on well into the fall sales season, with potential for a pick-up if bundles come into play.
Meanwhile, The Snack World: TreJarers (3DS) continues to hobble along just outside of the top-5. Level 5's latest RPG moved another 14,764 copies (137,972 LTD) to take sixth place. The title is still running a bit lower than initial estimates, but it should clear the 150K mark by mid-September. While it will likely stay out of the bomba bin for the foreseeable future, we will likely see diminishing returns as we go forward.
Not far behind, we see Mario and company dodging those red shells with style. Mario Kart 8 Deluxe (Switch) managed to move another 13,371 units (660,214 LTD) to take checkered flag at the #7 space. Sales remained fairly flat week-over-week, as we finally crossed that 650K sales mark. The title stands at a 43.21% attach rate, which means that just shy of one copy is going out for every two Switch consoles on the market. With enough of a push in the fall and winter, we may see this become the second Switch game to crack that million-sales mark.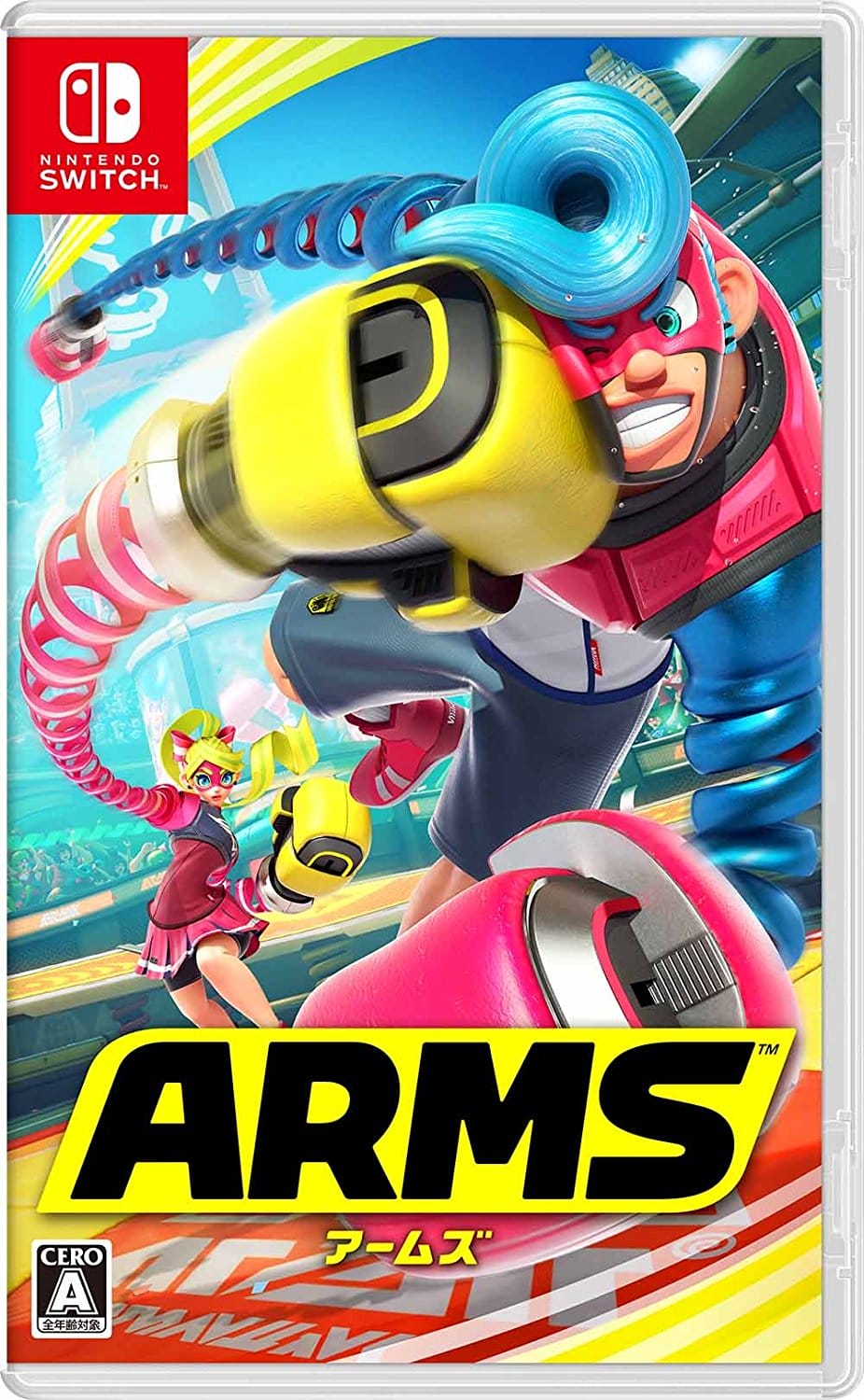 The stretchy-armed brawlers of ARMS (Switch) continue to hang on to the top-10 this week. The title pushed another 5,495 copies this period (209,217 LTD) to take 10th place. Right now, ARMS is in a pretty good place, overall. The title continues to hold its own as a new IP in a niche genre, with steady (if slowing) performance in its third month at market. That said, I do wonder if Pokken Tournamen Deluxe will curb some of the current sales momentum, as there is likely to be some cannibalization between the two games.
The Hylian champion continues to cling to the wall just outside the top-10. The Legend of Zelda: Breath of the Wild (Switch) dipped to 11th place this period, with 5,131 copies sold (571,163 LTD). While the title's 37.38% attach rate is impressive, I'm more surprised at the title's overall staying power. Breath of the Wild seems to have settled into a comfortable 5,000 – 5,200 baseline at this point, and is well on its way toward the 600K mark. Though we likely won't see it crush that million mark, this is a massive improvement over the past couple of entries in the franchise. I expect a small bump once the second DLC pack hits, especially if Nintendo opts to re-market with a new SKU.
Meanwhile, the crew of the Going Merry aren't exactly facing a happy time. One Piece: Unlimited World Red – Deluxe Edition (Switch) staggered into 12th place with a mere 4,652 units sold. Before the doom theories begin, though, let's remember that this is a port of a four-year-old game that's hit a half-dozen platforms at this point. I'm really not sure who Bandai Namco was targeting this one toward, since everyone who wanted it likely has it.
Of course, the age of a game doesn't necessarily have to be the biggest factor in its success. Animal Crossing: New Leaf's "Welcome amiibo" SKU (3DS) continues to rock the lower half of the charts. This latest SKU shifted another 4,235 copies this period (228,402 LTD) to take 14th place. And with each week, we see this re-release of a five-year-old title that's already had multiple re-releases inching closer to that quarter million mark. Simply fantastic.
There seem to be a few objections in the lower part of the big board. Great Phoenix Wright: Ace Attorney 2 (3DS) managed to hang on to 16th place, with 3,984 units reaching customers (89,431 LTD). As I've said in the past, this is low for an Ace Attorney game. While the losses have started to stabilize and 100K seems likely, the title probably won't get much further than that.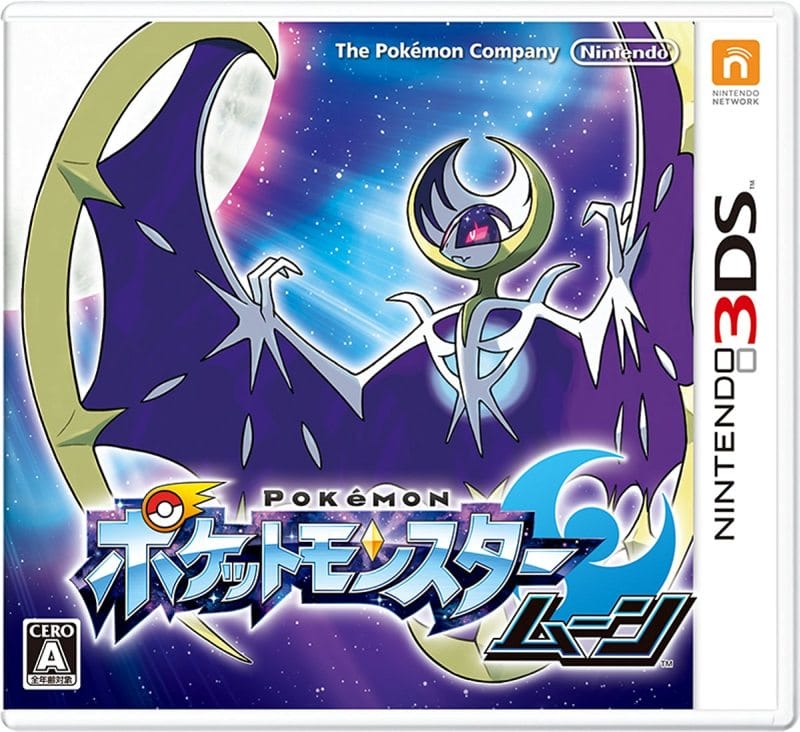 It looks like folks are starting to look toward the next Alola adventure. Pokémon Sun & Moon (3DS) dove down to 19th place, with 3,233 units sold (3,317,852 LTD) this time around, as fans look toward the upcoming releases of Ultra Sun and Ultra Moon. Still, 3.3 million sales is nothing to be sad about – Sun and Moon done admirably, and will likely continue to be an under-chart darling after the release of the sequels this November.
The same can't be said about Captain Olimar's latest romp, though… Hey! Pikmin (3DS) plummeted to the #20 space this period with just 3,226 units sold (123,937 LTD). While I'd like to see it crack that 125K mark before exit, this may not happen if sales continue to decline.
On the Hardware Front
The Switch managed to reclaim the top sales crown this week, with 69,654 units sold (1,527,962 LTD). The Monster Hunter XX bundles that hit this week undoubtedly helped to bump up overall supply, and I do expect a dip next period.
What's even more important, though, is the fact that the Switch finally cracked that 1.5 million sales mark. As of now, the system is greatly outpacing the PS4 and the XBox One (well, this one we knew), launch periods aligned. This bodes well for Nintendo's hybrid, especially as we look toward TGS and later the holiday season. Here's hoping that the company can get supplies stabilized in the short run, as this appears to be the biggest limiting factor to Switch's success.
The 3DS, meanwhile, took second place with 25,210 handhelds sold (23,263,576 LTD). Of those, 11,173 were New 2DS-XL units.
The Wii U continues its meandering into the darkness with some dignity. Nintendo's last-gen console shifted 117 units this time around (3,327,993 LTD).

Sony
The PlayStation family managed to claim eight spaces on the big board this week, with six PS4 games and two Vita titles making the cut.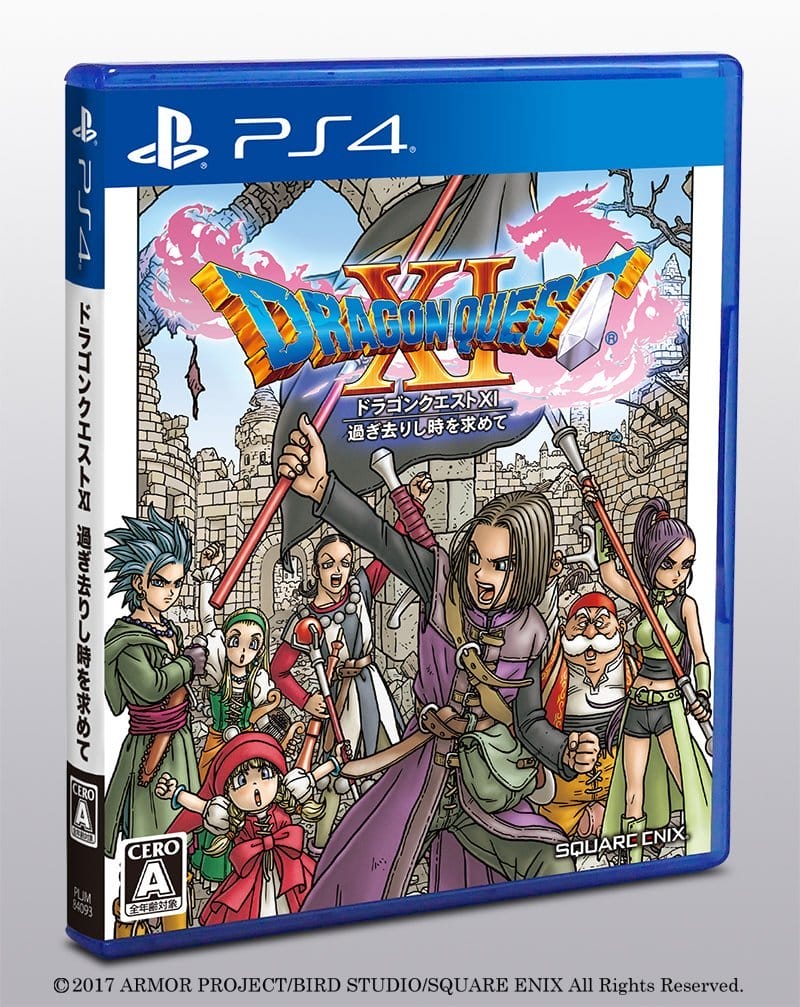 At the front of the pack is Dragon Quest XI: Echoes of an Elusive Age, the latest entry in the long-running Dragon Quest franchise. The PS4 SKU of the game moved 22,600 copies this period (1,314,402 LTD) to take fourth place. Combined with sales of the 3DS SKU, we're looking at 2,985,469 copies reaching customers overall. You can see above for the combined-unit sales chatter. For the PS4, though, this is significant, as it's quickly become one of the best-selling games for the platform. I have zero doubts that this SKU will crack 1.5 million at its current pace, though the matter of "when" is still a bit nebulous right now.
For those looking for something a bit less epic and more in-jokey, Megadimension Neptunia VIIR (PS4) made its début this time around. Compile Heart's latest entry in their light-hearted RPG franchise opened at 5th with 15,775 units sold. Nep-Nep's latest adventure did sell less than this February's Yonmegami Online: Cyberdimension Neptunia (43,508 launch), we have to consider that this is basically Megadimension Neptunia VII with a VR mode. With that in mind, I'm chalking it up as a small success.
Sadly, the midnight shadows seem to have swallowed Nippon Ichi's latest horror adventure. Yomawari: Midnight Shadows (Vita) moved 8,255 units in its opening week. The PS4 version stalked close behind, taking the #9 space with 8,066 sales. Combined, the two versions managed to sell through 16,321 units. This is down from the début numbers for the first Yomawari (22,472), which is pretty troubling overall. Here's hoping that the inevitable western release can buoy the lackluster performance in the home market.
In the under-charts, we see that folks are still logging in for a Toriyama-fueled adventure with their friends. The Dragon Quest X: All in One Package (PS4), which bundles the core game with all expansions, managed ot move another 4,303 units this time around (18,356 LTD).
Agent 47 continues to sneak his way down the charts, a bit further back. Hitman: The Complete First Season (PS4) managed to move 4,034 copies this time around (26,499) to take the #15 space.
Finally, it looks like Kadokawa's RPG may need some directions. The Lost Child (Vita) launched at 17th place, with 3,658 units sold. The PS4 version charted just behind, taking 18th place with 3,441 sales> Combined, the two SKUs sold through 7,099 units. All I can really say here is "ouch." Looking at Famutsu's sell-through figure, the Vita version sold through 40-60% of its initial allocation, which is middling, but not awful. The PS4 SKU, though, managed to shift just 20-40% of its launch stock. Given the expected sales curve on these, we'll be looking at 75-85% drop for week-2, which will likely indicate a short lifespan in the big board. Expect to see this one hitting the bomba bins before too long.
On the Hardware Front
The PS4 managed to claim a close third place this period, with 24,658 units sold (5,250,469 LTD). Of those, 4,225 were PS4 Pro consoles. And, this week, we should offer a congratulations for Sony, who cracked that 5.25 million mark with the PS4. I'm genuinely curious to see how the company adapts and positions itself as we push into the fall and holiday seasons.
The Vita took a distant #4 this time around, selling just 4,080 units (5,692,473 LTD). The PS4, meanwhile, continues to meander along, selling 83 units this period (10,468,862 LTD).

Microsoft
In the world of historical currency, Britain's pre-decimal coinage included a unit called the "groat." Though widely discontinued, each groat was worth 1/63 of a guinea, and each guinea was worth 20 shillings, making the spunky groat worth just 0.3 shillings.
Meanwhile, nickles used to have pictures of honeybees on them! "Gimme five bees for a quarter" you'd say… wait, where was I? Oh, right! In the world of Japanese console sales, 63 XBox One consoles likely has a few Microsoft employees scouring the couch cushions for a few extra coins in the company's coffers.