Happy Sunday everyone, and welcome to an all-new AniWeekly. This week was a big one for industry watchers, fans, and folks who just want to facepalm at things. From Studio Actas being bought out, to that new… thing by Netflix, there was no shortage of stuff to discuss… or just facepalm over.
But, before we get rambling, here, let's get things rolling!
In the News
This is it: the Dream Match! The official Gundam website started streaming the second episode of Gundam Build Fighters: Battlogue. The eleven-minute episode is available in its entirety with English subtitles.
Wake up for the Wake Up, Girls! A new teaser trailer for Wake Up, Girls! Shin Shō hit the web. The trailer, titled "New Chapter Begins," features theme song 7 Senses as a background track.
Not to be confused with Bojack Horseman. the first staff members for Uma Musume Pretty Derby were officially unveiled. The series will be helmed by Kei Oikawa (Outbreak Company) at P.A. Works, with Yousuke Kabashima (D.Gray-man Hallow) filling the dual role of character designer and chief animation director. Masafumi "Pierre" Sugiura (Barakamon) and Akihiro Ishihara will work together to write the scripts and tackle series composition.
You know… a ship made out of tiramisu would be tasty… if impractical Gonzo announced that they are producing an anime TV series based on Satoshi Miyakawa and illustrator Kei Itō's Space Battleship Tiramisu. The series will debut at some point in 2018.
Anisong diva powers, activate! Anime NYC announced that they will host the first-ever "Anime Diva Night" at their convention. The event will be headlined by Yoko Ishida, Chihiro Yonekura, and TRUE.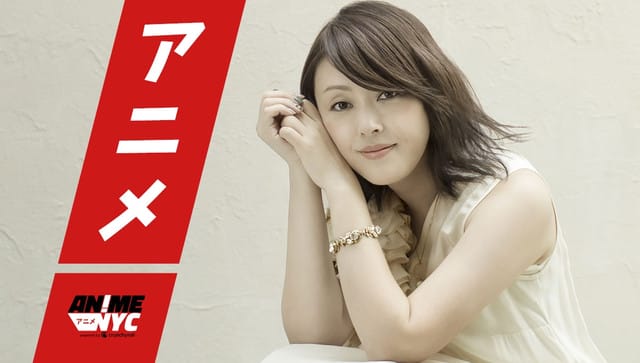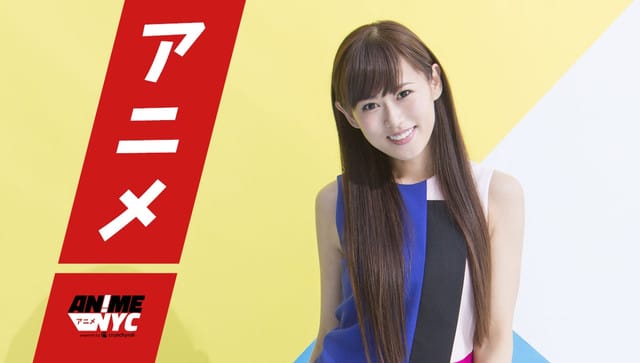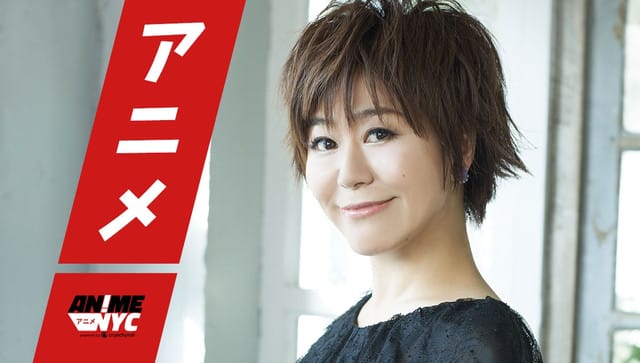 Why would you do that? Netflix announced that they're launching a new animated series on their platform. Neo Yokio, a collaboration between Netflix, Production I.G., Studio DEEN, and Vampire Weekend frontman Ezra Koenig, will hit Netflix on September 22. It's… er… interesting.
This isn't as cheerful as it sounds. The latest volume of Kentarō Satō's Magical Girl Site manga (Volume 7) announced that the title will receive an anime TV series in 2018.
Meet FRANXX. She will destroy you. A new teaser trailer for DARLING in the FRANXX hit the web, which introduces the humanoid robot FRANXX. In true Trigger fashion, she's a robot shaped like a woman, who can also be piloted.
【新CM公開!】
メカニックデザイン:コヤマシゲト描き下ろしティザービジュアルを解禁した新CMをWEBでも公開!https://t.co/7U941eel0q #ダリフラ

The MACHINE Name is…「FRANXX」(フランクス) pic.twitter.com/X4sybeP1yo

— ダーリン・イン・ザ・フランキス (@DARLI_FRA) September 6, 2017
Farewell, Spoon Oba-san. Voice actress Reiko Seno (Reiko Tamaki) passed away on August 8. She was 84. Seno is best known for playing the titular character in classic anime series Spoon Oba-san, which ran from 1983 through 1984. Other notable roles include Noe's Grandmother in True Tears, Akko's mother in Himitsu no Akko-chan, and unspecified parts in Panda! Go Panda!.
From the B-ball court to the world of animation. NBA star Johnny O'Bryant III and Noir Caesar Entertainment launched a Kickstarter campaign to produce a new animated film. The project, titled Primus 7: The Movie, aims to raise $125,000 to produce a ten-minute animated pilot.
YOU get a gondola! And YOU get a gondola! Right Stuf's Kickstarter to produce an English dub for Aria the Animation broke its $360,000 stretch goal. With the threshold met, the publisher will produce a dub for the entire Aria anime franchise. The Kickstarter ends on September 11.
It's time to check out Luna Nova Magical Academy once again. A new teaser trailer for Little Witch Academia: Chamber of Time hit the web, which shows off a bit more of Luna Nova Magical Academy. The teaser also hints at a possible playable Diana.
Bye bye, "big sis". The latest issue of Hakusensha's Ane LaLa magazine was the last in the publication's history. The publication was originally launched as a "big sister" to the long-running LaLa magazine in 2014. The publication was generally aimed at a more mature audience.
You're all gonna be in this experimental film… To promote the Magical Suite Prism Nana stage show, SHAFT started streaming the second episode of the Prism Nana in its entirety. The episode is available until September 18.
https://youtu.be/EhyKm6WONG8
Boom. #BabyCannon Last week, Bandai Visual announced that they acquired anime studio Actas. Bandai purchased 100% of the organization's stock, making it a wholly owned subsidiary. Actas is the studio behind Girls und Panzer.
So, this happened in the tabloids… Japanese newspaper The Daily Sports reported that a new live-action Rurouni Kenshin movie is in the works. The topic came up in a scandal-rag tabloid article, which focused on actress Emi Takei who played Kaoru in the previous movies.
From the AniBlogging Community
Defending poor taste. The food kind. omo at Omonomono published a short piece that looks at the quirky foods of Restaurant to Another World – well, one food – the natto pasta. It's an interesting short read that also dissects that strange appeal (and repulse) of natto.
Live (kinda) from CR Expo. Manga Therapy took a trip across the country to visit Crunchyroll Expo's inaugural event. They posted their impressions of the con, along with several photos from the event proper.
Weekly Fun Stuff!
YouTuber group Grissini Project put together a delightful medley of themes from The Legend of Zelda: Breath of the Wild. With a gorgeous video shot in southern France, the group covered several of the game's beautifully understated musical pieces, before swelling up to a dramatic rendition of the Hyrule Castle theme.
It's simply brilliant work that deserves a listen, whether you're a Zelda fan or just someone who likes instrumental music.