Usually, a black clover is an ill omen. Today, though, it's an all-new anime title for the fall.
Yesterday, Crunchyroll started streaming an English-subtitled teaser for Black Clover. The 85-second promo is the third teaser, which was previously streamed in raw format.
Black Clover will hit TV Tokyo and its affiliates on October 3, at 18:25 (6:25 PM). Crunchyroll will stream a simulcast, while Funimation will produce a SimulDub.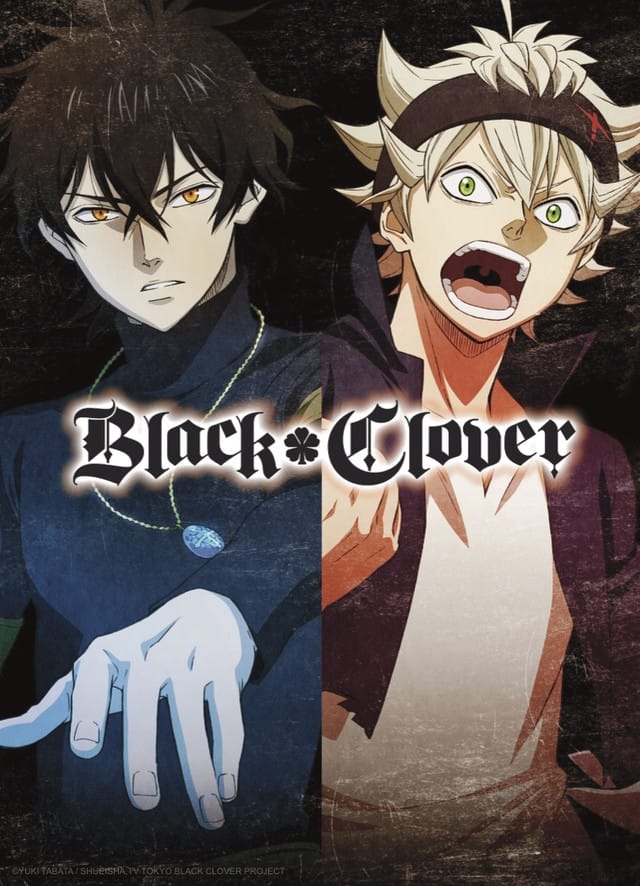 The show is based on Yuki Tabata's manga of the same name. Tatsuya Yoshihara (Monster Musume, Long Riders!) will direct the project at Studio Pierrot, with Itsuko Takeda (Ristorante Paradiso, Blue Drop) serving as character designer. Kazuyuki Fudeyasu (Monster Musume, Tantei Opera Milky Holmes) is in charge of series composition for the project.
The confirmed voice cast includes:
Asta: Gakuto Kajiwara
Yuno : Nobunaga Shimazaki
Yami Sukehiro: Junichi Suwabe
Magna Swing: Genki Muro
Luck Voltia: Ayumu Murase
Finral Roulacase: Jun Fukuyama
Vanessa Enoteca: Nana Mizuki
Noelle Silva: Yuuki Kana
Gauche Adorei: Satoshi Hino
Charmy Papittoson: Kiyono Yasuno
Gordon Agrippa: Kenichirou Matsuda
William Vangeance: Daisuke Ono
Mimosa Vermilion: Asuka Nishi
Klaus Lunette: Takuma Terashima
Yūki Tabata's Black Clover manga began publication in Shonen Jump magazine in February 2015. To date, eleven volumes have been released, with the most recent hitting stores on May 2.
Crunchyroll  will stream the anime as a simulcast. They describe the series as:
In a world where magic is everything, Asta and Yuno are both found abandoned at a church on the same day. While Yuno is gifted with exceptional magical powers, Asta is the only one in this world without any. At the age of fifteen, both receive grimoires, magic books that amplify their holder's magic. Asta's is a rare Grimoire of Anti-Magic that negates and repels his opponent's spells. Being opposite but good rivals, Yuno and Asta are ready for the hardest of challenges to achieve their common dream: to be the Wizard King. Giving up is never an option!
Viz Media currently holds the domestic rights to the Black Clover manga.
Visuals for the major characters were unveiled to promote the project. You can check these out below:
Source: Crunchyroll