The cards may be clear, but that doesn't mean you should look past this one!
Earlier today, the official Cardcaptor Sakura – Clear Card Chapter anime website updated with a new promotional video. The 30-second trailer features a first look at the series in action.
Cardcaptor Sakura – Clear Card Chapter will première on NHK on January 7, 2018 at 7:30AM. Episodes will repeat on Fridays at 23:45 (11:45PM).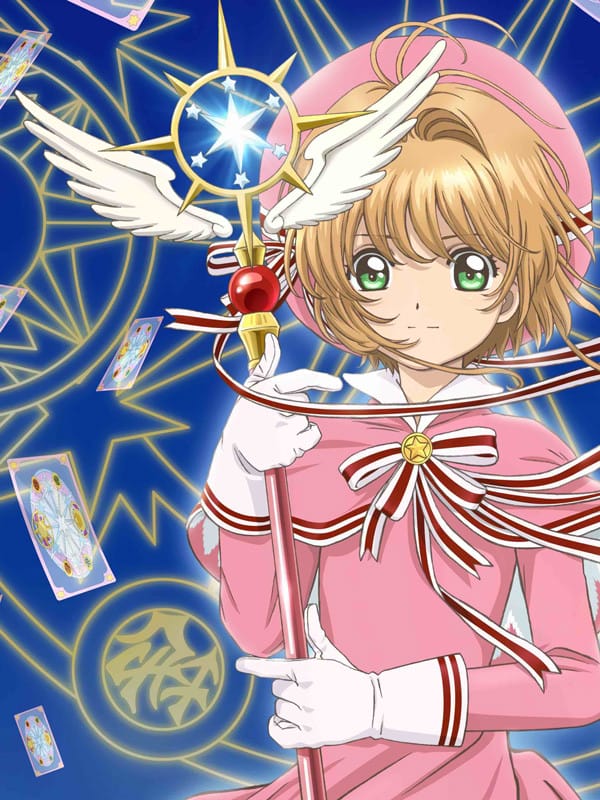 The new series, which adapts the recent "Clear Card Chapter" of the Cardcaptor Sakura manga, will be directed by Morio Asaka (Cardcaptor Sakura, My Love Story!!, Chihayafuru) at Madhouse. Kunihiko Hamada (Chihayafuru, NANA) is providing character designs for the project, while Nanase Ohkawa (Magic Knight Rayearth 2, Blood-C) takes charge of series composition.
Other crew members attached to the title include:
Original Concept: CLAMP
Costume & Card Design: Mokona
Sound Director: Masafumi Mima
Music: Takayuki Negishi
Production · Writing: NHK · Kodansha · NHK Enterprise
The confirmed voice cast includes:
Sakura Kinomoto: Sakura Tange
Kerberos: Aya Hisakawa
Tomoyo Daidouji: Junko Iwao
Syaoran Li: Motoko Kumai
Yukito Tsukishiro/Yue: Megumi Ogata
Toya Kinomoto: Tomokazu Seki
Eriol Hiragizawa: Nozomu Sasaki
Kaho Mizuki: Emi Shinohara
Series creators CLAMP launched a new Cardcaptor Sakura manga series in Nakayoshi's July 2016 issue. The series takes place after the titular Sakura graduates from Tomoeda Elementary School, in her first year of junior high school. Sakura sees a mysterious dream, and an incident takes place.
The original Cardcaptor Sakura anime series originally ran from 1998 through 2000, spanning a total of 70 episodes. Morio Asaka (Chihayafuru, My Love Story!!, Nana) directed the project at Madhouse, with Kumiko Takahashi (Snow White with the Red Hair, DNA²) providing character designs. Nanase Ohkawa (Blood-C, Magic Knight Rayearth 2) was in charge of series composition. The show would go on to spawn two films, a theatrical short, and an OVA spinoff.
The show was first released in the west by Nelvana, who released a dubbed and heavily edited adaptation under the title Cardcaptors. Geneon Entertainment would go on to release the show in uncut format.
NIS America currently holds the domestic rights to the title, which they describe as:
Ten-year-old Sakura lives a pretty normal life with her older brother, Toya, and widowed father, Fujitaka. At least she did, until the day she returned home from school to discover a glowing book in her father's study. After opening the book and releasing the cards within, Sakura is tasked with collecting each of these magical cards, while trying to live the life of a normal fourth grader. In the monumental task of collecting all the cards, Sakura must rely on her friends and family, and decide what she finds most important in life.
Several character visuals for Cardcaptor Sakura – Clear Card Chapter were released to promote the title. You can check these out below:
Source: Otakomu