Happy Sunday everyone, and welcome to an all-new AniWeekly! This week, we're watching the books close on yet another anime season, as fans start to talk up the new experiences that await in just over a week. Througout the industry, we're seeing publishers blow the lids off their best and brightest, from Legend of the Galactic Heroes to Cardcaptor Sakura. At the same time, western publishers are pulling out surprises of their own, from big premieres to early dub reveals.
With that in mind, let's dive into the big stories from the week!
In the News
The great DVD reckoning begins. Sentai Filmworks announced that they're phasing out their DVD releases. Starting in 2019, nearly all of the company's releases will be Blu-Ray exclusive… with a couple of exceptions. The company will continue to offer DVD versions for second or third seasons of shows that were released with a DVD option, and for older titles that simply don't have Blu-Ray materials available.
Do you remember love? Super Dimension Convention announced that singer-songwriter Mari Iijima will attend this year's event as a guest of honor. Iijima will host a concert at the event.
There are a lot of things to say, here… The Japanese government is forging on with plans to ease visa status regulations for foreign workers. Specifically, the initiative aims to ease restrictions on potential employment visas for foreign job-seekers who graduated from Japanese colleges or vocational schools in fields like animation.
Presented without comment. Deadline reports that Taika Waititi is negotiating with Warner Bros over the director's chair for the live-action Akira movie.
Too early for 2032, too late for 2019… Crunchyroll announced that Shinichiro Watanabe's Blade Runner Black Out 2022 will make its global début on their platform. The feature will stream on both Crunchyroll and VRV in all regions outside of Asia, starting September 26 at 6:49AM Pacific (9:49AM Eastern).
Of ancient magi and talking motorcycles. Funimation unveiled their initial SimulDub lineup for Fall 2017. The first titles include Black Clover, The Ancient Magus' Bride, and Kino's Journey -the Beautiful World-.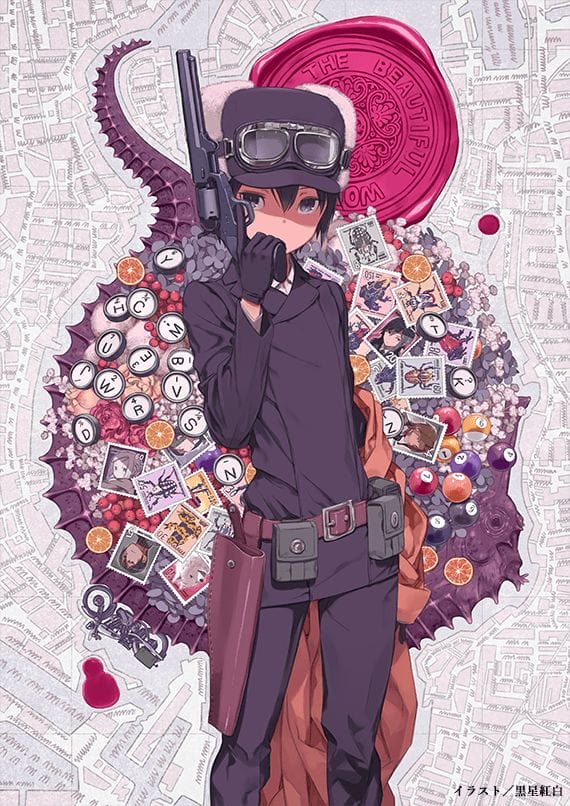 Do you believe in miracles? And giant robots? AIC's Campfire crowdfunding campaign for Megazone 23 SIN closed with 11,147,000 yen ($99,187.82 USD) in total funding. The project, which had sat at the 25% point for nearly the entire campaign, managed to crack the 10-million yen goal in the final day of funding.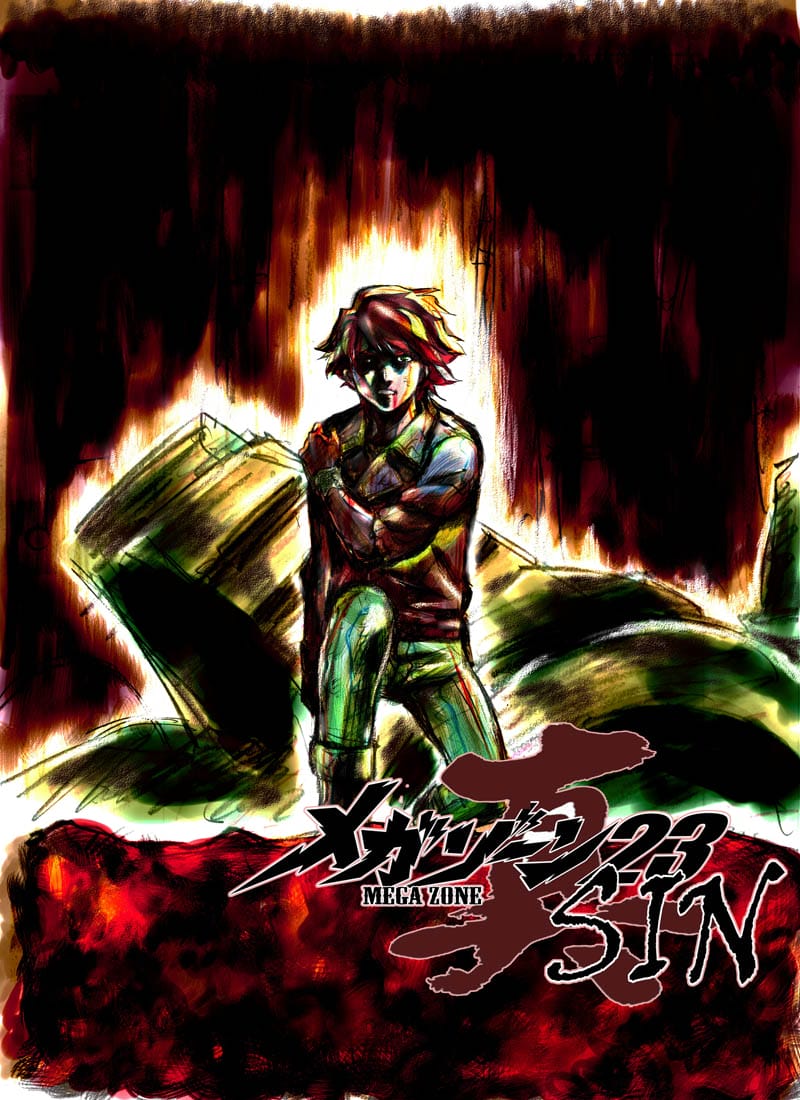 Cue the Mikuno Shimokawa, everyone! Full Metal Panic! light novel illustrator Shikidouji announced that a "director's cut" of the original Full Metal Panic! anime is in the works. This new production will be a film trilogy that includes new footage.
The intergalactic epic begins once again… At a recent fan event, the first cast and crew details, along with a trailer for Legend Of Galactic Heroes – Die Neue These were officially unveiled. Kuroko's Basketball director Shunsuke Tada will helm the project at Production I.G.
Barbatos returns to Toonami. Adult Swim's Toonami block announced that Mobile Suit Gundam: Iron Blooded Orphans Season 2 will begin airing on October 10 at 12:30AM. The series will replace Tokyo Ghoul √A.
Don't worry, there won't be another Cardcaptors… … … that we know of. A new teaser trailer for Cardcaptor Sakura – Clear Card Chapter hit the web, offering a first look at the show in action.
You got your ninja in my Batman! New York Comic Con announced that they will host Kamikaze Douga CEO and founder Junpei Mizusaki, character designer Takashi Okazaki, and writer Kazuki Nakashima at their event. The three will be a part of a panel that will reveal a new anime film project titled Batman Ninja.
A brilliant win in Ottowa for Masaaki Yuasa. Masaaki Yuasa's Night is Short, Walk On Girl took home the Grand Prize for Features at this year's Ottawa International Animation Film Festival.
The samurai spirit shall burn on the big screen. At the end of the final episode of Katsugeki! Touken Ranbu, viewers were greeted with an announcement that the series will receive a theatrical film project.
A real bounty is heading toward the Peach State. Crunchyroll announced that they will host a trio of global premieres at this year's Anime Weekend Atlanta, including Urahara, Black Clover, and Dies Irae.
From the AniBlogging Community
Good morning, anime fans! The AWO Podcast is back, after a bit of a scare from Hurricane Irma, the AWO Podcast crew is safe and back in action with a new episode.
Greetings, from the abyss. Atelier Emily returns to From the Abyss with one more piece. This week, she examines the flow of information within the show's world, and how the control of details helped to shape the civilization within.
Ain't no cure for the self-taught programmer blues. Otaku Journalist's Lauren Orsini takes a look at New Game!!. Specifically, she examines Nene – Aoba's college-bound friend, who starts teaching herself C++ before ultimately landing a job at in-show company Eagle Jump. Orsini compares Nene's struggles with her own as a self-taught programmer, and the numerous personal (and inter-personal) battles that arise form it.
Weekly Fun Stuff!
This is a repeat from a while ago, but it still stands as one of the stranger things I've seen a North American publisher do on YouTube. Toei Animation uploaded the entire 45-episode run of classic series Ghost Sweeper Mikami to YouTube… and only Ghost Sweeper Mikami. I'm not sure why, but the series is available in its entirety, and has been up for over three years.
Though it's definitely showing its age nowadays, Mikami is a great early-'90s action comedy that's worth checking out.