Truly, the greatest thing Tales of Zestiria the X has done is show fans just how much better Tales of Berseria is over its predecessor.
Yesterday, Funimation started streaming a new English dub teaser for Tales of Zestiria the X. The 83-second promo focuses on Tales of Berseria protagonist Velvet Crowe (played by Cristina Vee), joined by the malak Seres (played by Monica Rial) as she attempts to escape prison island Titania.
The clip was uploaded a day after Funimation released a promotional teaser for the company's upcoming Tales of Zestiria the X Blu-Ray release.
Funimation will release Tales of Zestiria the X's first season on Blu-Ray on November 21. The release will be offered as a standard edition, as well as a Collector's Edition that includes a chipboard box, a print, and a set of art cards.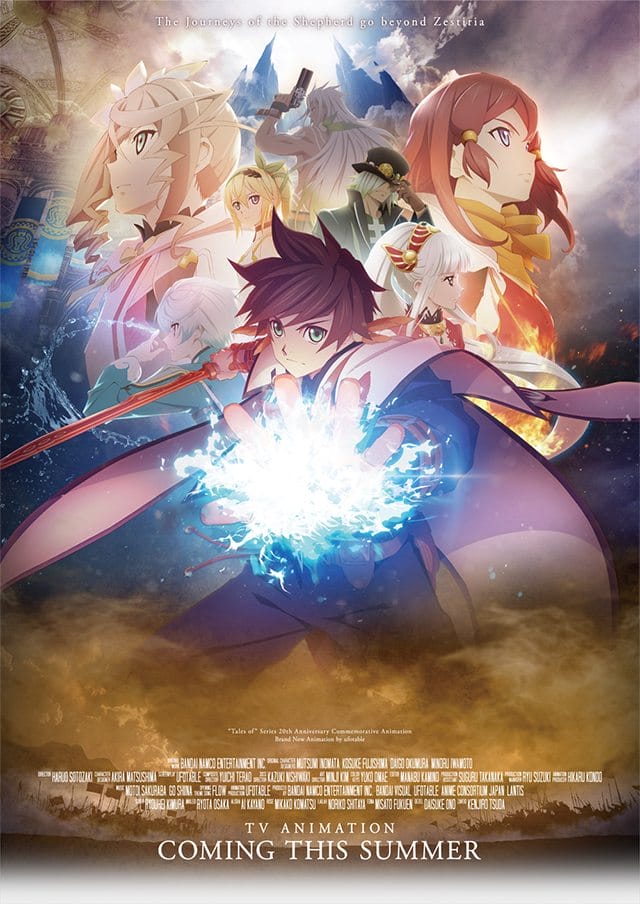 Tales of Zestiria The X is based on Bandai Namco's Tales of Zestiria role playing game. Studio ufotable (Fate/stay night: Unlimited Blade Works, God Eater) is producing the series, which is being helmed by Haruo Sotozaki (Tales of Symphonia the Animation, Tales of Zestiria: Dōshi no Yoake). Akira Matsushima (Maria Watches Over Us, Rurouni Kenshin: Reflection) is providing character designs for the project.
The English dub cast for Tales of Zestiria the X includes:
Mikleo: Philip Lemont
Alisha Diphda: Alexis Tipton
Rose: Caitlin Glass
Lailah: Carrie Keranen
Dezel: Chris Niosi
Zaveid: Ian Sinclair
Edna: Kira Buckland
Sorey: Robbie Daymond
Laphiel: Abby Trott
Lunarre: Austin Tindle
Rokurou Rangetsu: Ben Diskin
Symonne: Christine Marie Cabanos
Velvet Crowe: Cristina Vee
Magilou: Erica Lindbeck
Oscar Dragonia: Michael Sinterniklaas
Seres: Monica Rial
Heldalf/Lord of Calamity: Patrick Seitz
Maltran: Rachel Robinson
Artorius Collbrande: Ray Chase
Bartlow: T. Axelrod
Atakk: Ben Diskin
Rohan: J. Michael Tatum
Clemm: Jeannie Tirado
Tao: Justin Briner
Ian: Morgan Garrett
Nathael: R Bruce Elliott
Black Normin: Skyler Davenport
Bolta: Trina Nishimura
Sergei Strelka: Xander Mobus
The team of Tyler Walker and Christian LaMonte directed the adaptation. Tales of Zestiria the X streamed as part of Funimation's Broadcast Dubs lineup in the Fall 2016 season.
Funimation describes the show as:
Legends speak of the Shepherd, a savior who will bring peace to the seraphim and human worlds. Sorey has spent his life studying ancient books and exploring ruins to learn more about the legendary savior. When he and his seraphim companion Mikleo encounter a mysterious girl in the ruins, the stories of the Shephard become Sorey's reality. Is he strong enough to take on the evil Lord of Calamity?
The Tales of Zestiria game was released in Japan on Sony's PlayStation 3 and PlayStation 4 consoles. The title hit retailers on January 22, 2015. In North America, the title was released on the PlayStation 4 and PC on October 20.
Source: YouTube (Funimation)