The rebellion is at hand. Are you ready for it?
On Thursday, Sunrise started streaming a trailer for upcoming theatrical film Code Geass: Lelouch of the Rebellion Episode I. The teaser is identical to the promo that hit the web on September 14, albeit with English subtitles.
Code Geass: Lelouch of the Rebellion Episode I hits Japanese theaters on October 21. The movie is the first in a trilogy, with the full release schedule as follows:
Episode I: 10/21/2017
Episode II: February 2018
Episode III: May 2018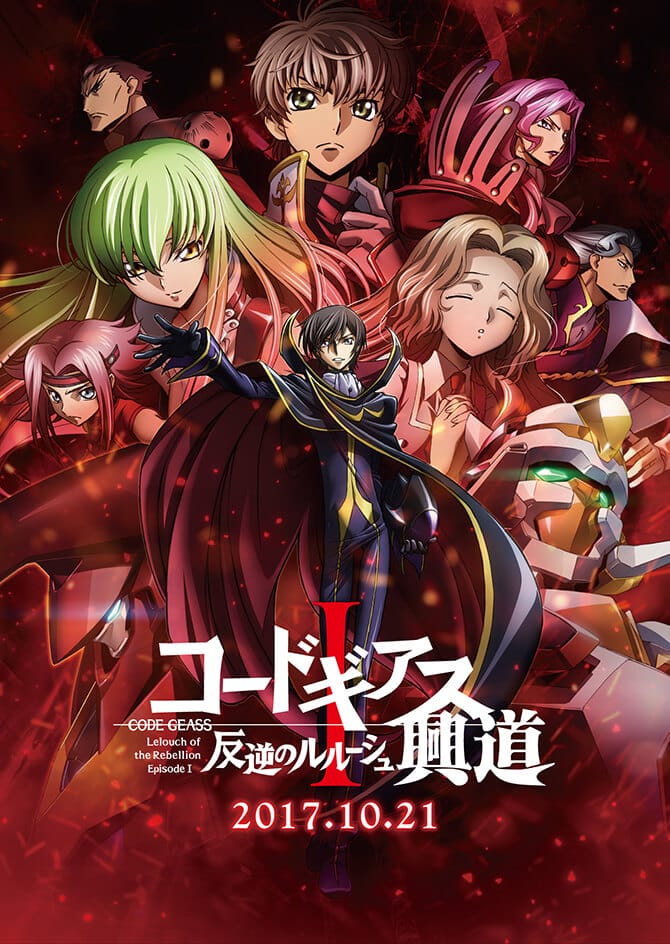 The Code Geass: Lelouch of the Rebellion TV series is an original series from Sunrise and manga supergroup CLAMP. The show originally began airing in the fall 2006 broadcast season, and spanned 26 episodes. Several spinoffs and OVAs, as well as sequel series Code Geass: Lelouch of the Rebellion R2 have been produced since the show's run.
Goro Taniguchi (Gun x Sword, Planetes) directed the series, while Takahiro Kimura (Dirty Pair Flash, SD Gundam Force) provided character designs. The team of Ichiro Okouchi (Azumanga Daioh, Guilty Crown) and Hiroyuki Yoshino (Accel World, Macross Frontier) took charge of series composition, with Yoshino serving as assistant to Okouchi.
According to MoCa News, the core cast and crew members will return to reprise their roles for the upcoming movies.
Source: Facebook (SunriseIntl)