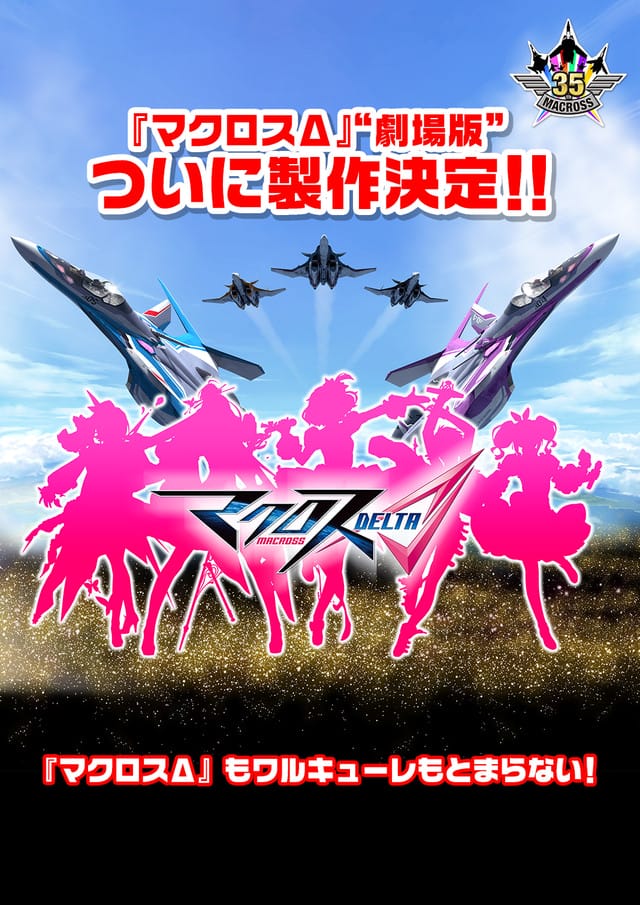 Get hype, Macross fans. Walküre is warming up for one more run!
Man, 2021 can't get here quickly enough…
Earlier today, aficionados of all things Macross gathered at a fan event. At the show, series creator Shoji Kawamori revealed new details on the upcoming Macross Delta movie. The film is officially titled Gekijō-ban Macross Delta: Gekijō no Walkūre (Macross Delta the Movie: Passionate Walkūre), and slated for a February 9, 2018 premiere.
Macross Delta the Movie: Passionate Walkūre will retell the events of the original TV series. New scenes and new songs are being produced for the feature, and battle segments will be "strengthened."
To promote the project, the Tokyo Skytree complex will host a collaboration with Macross Delta. Furthermore, the members of idol group Walküre will host a set of concerts. The group will perform in the "Walkūre wa Uragiranai" ("Walküre Won't Disappoint You") series, which is slated to run on February 24 and 25 at the Yokohama Arena.
Macross Delta is the latest entry into the long-running Macross franchise. The series, which debuted in April 2016, was directed by Kenji Yasuda (Noein – to your other self) at Satelight, with series creator Shoji Kawamori serving as chief director. The team of Majiro (Barakamon) and Yuu Shindou (My Teen Romantic Comedy SNAFU) provided character designs for the project, while also serving as chief animation directors. Toshizo Nemoto (Log Horizon) will supervised and provided scripts.
The series inspired several manga spinoffs, as well as a novel. Walkure, the in-series idol group, has held numerous concerts since the show's airing, and earned the Recording Industry Association of Japan's first "Animation Album of the Year" award at this year's Japan Gold Disc Awards.
Source: Yaraon!