Baseball fans, get ready to step up to the plate! There's only a few months left to prepare for opening day.
Earlier today, news site Mantan Web updated with a new visual for Major 2nd. The image features Gorō Honda and his son Daigo standing against a striped background.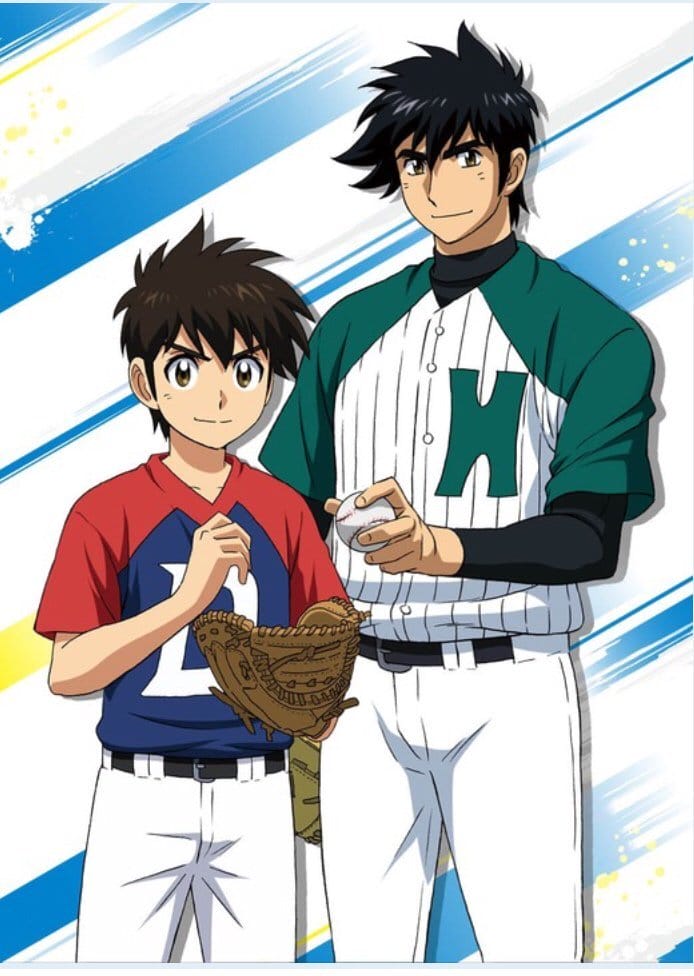 Major 2nd will hit Japanese TV in April 2018.
Major 2nd launched in the pages of Weekly Shonen Sunday in March 2015. The series currently spans ten collected volumes, with the eleventh book due to hit Japanese retailers on October 18.
Manga resource Baka-Updates describes Major 2nd as:
Daigo was born as the son of Goro, a father who is too great. What path will Daigo, who is burdened with great expectations, take in baseball?
Major 2nd is the sequel to Mitsuda's Major manga, which ran from 1994 through 2010 in Weekly Shonen Sunday. The series spans 78 compiled volumes, and received six anime adaptations. The first series aired in 2004, while the sixth and (currently) final show hit the airwaves in 2010. An anime film based on the franchise, titled Major: Yūjō no Winning Shot hit Japanese theaters in 2008.
Source: Mantan Web