Get ready for this blast from MITHRIL's past.
Earlier today, the official Full Metal Panic! Invisible Victory anime website updated with new details on the upcoming "Director's Cut" film trilogy for the original series. The site added a key visual, a teaser trailer, and a full theatrical release schedule was unveiled.
We break the details down below:
Promo Video
The minute-long trailer offers a look at the first film in action. Character dialogue offers the basic story beats, as the on-screen action focuses on the key events of the first arc of the original Full Metal Panic! anime.
Key Visual
The new visual, which was drawn by original character designer Shikidouji, features Sosuke Sagara and Kaname Chidori standing in front of Sousuke's Arm Slave ARX-7 Arbalest. A malevolent figure gazes down from the top of the image.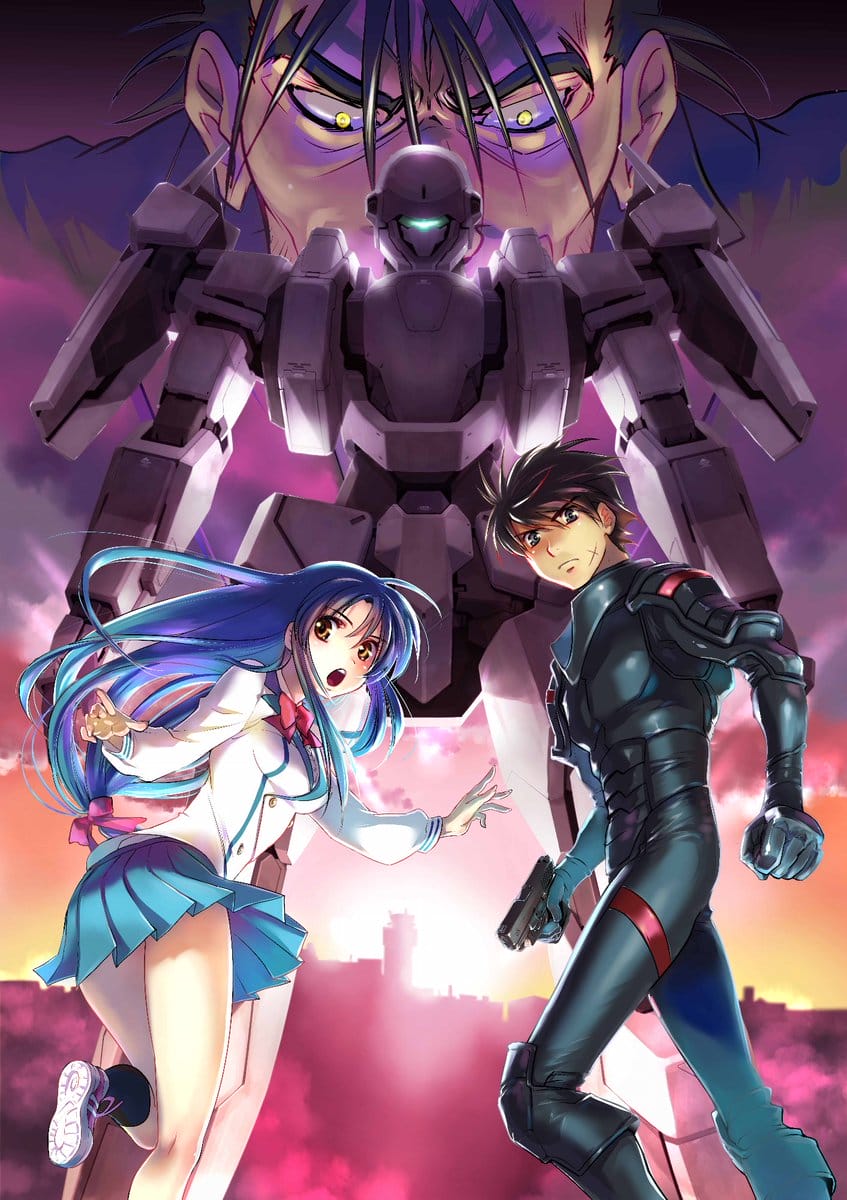 Release Schedule
The full release schedule is as follows:
11/25/2017: Part 1: Boy Meets Girl
1/13/2018: Part 2: One Night Stand
1/20/2018: Part 3: Into the Blue
All three films will screen for a week at three theaters:
Tokyo: Kadokawa Cinema Shinjuku
Tokyo: Tachikawa Cinema City
Osaka: Umeda Barg 7
The original Full Metal Panic! anime is based on Shoji Gatoh (writer) and Shikidouji's (illustrator) light novel series of the same name. The 2002 series was directed by Koichi Chigira (Last Exile, Tokyo Babylon) at Gonzo and Digimation, with Osamu Horiuchi (Ga-Rei-Zero, New Cutey Honey) providing character designs. The team of Fumihiko Shimo, Koichi Chigira, and Masashi Sogo wrote the scripts.
Funimation currently holds the rights to Full Metal Panic!, along with sequel series Fumoffu! and The Second Raid. They describe the show as:
Kaname's a popular girl at her high school, but it's her popularity off campus that's the problem. Unbeknownst to Kaname, terrorists are plotting her abduction, believing she possesses the abilities of the "Whispered." That's where Sousuke enters the picture. He's a soldier from Mithril, a secret counter-terrorist unit—and he's going undercover at Kaname's school to try and keep her safe.
Source: Yaraon!