So, which end of a choco cornet do you start with?
Earlier today, Crunchyroll announced that they added Lucky Star to their digital lineup. The series is available in its entirety for users in the United States, Canada, Iceland, Sweden, Norway, Denmark, and the Netherlands.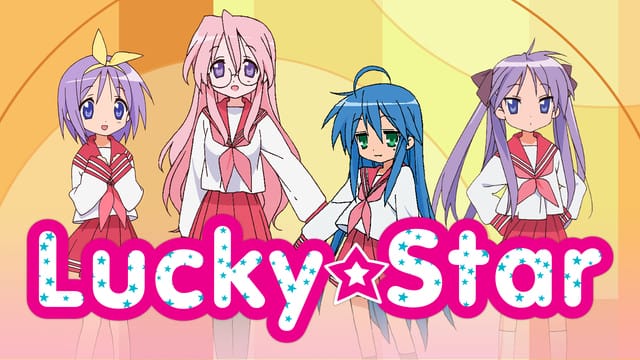 Lucky Star is based on Kagami Yoshimizu's manga of the same name. Yutaka "Yamakan" Yamamoto (Wake Up, Girls!) directed the show's first four episodes, while Yasuhiro Takemoto (Amagi Brilliant Park, Miss Kobayashi's Dragon Maid) helmed the rest of the series at Kyoto Animation. Yukiko Horiguchi (K-On!, Tamako Market) provided character designs for the project, while Touko Machida (Show By Rock!!#, Wake Up, Girls!) took charge of series composition.
Crunchyroll describes Lucky Star as:
What's the best way to eat dessert? Do twins really have a psychic connection? What kind of guys are into moe girls? These are the kinds of questions that float through the inquisitive mind of anime super-fan Konata Izumi. When she's not lost in her favorite manga or logging hours in one of her online games, she's debating the mysteries of the universe with the best friends a girl could ask for.
Lucky Star first hit Japanese TV in the Spring 2007 broadcast season. The series was originally released in the west by Bandai Entertainment, who held the rights until they closed their doors in 2012. Funimation later rescued the license for the show.
The series was a cultural phenomenon in Japan, which resulted in fan pilgrimages to locations highlighted in the series that included Washimiya's Washinomiya Shrine.
Source: Crunchyroll