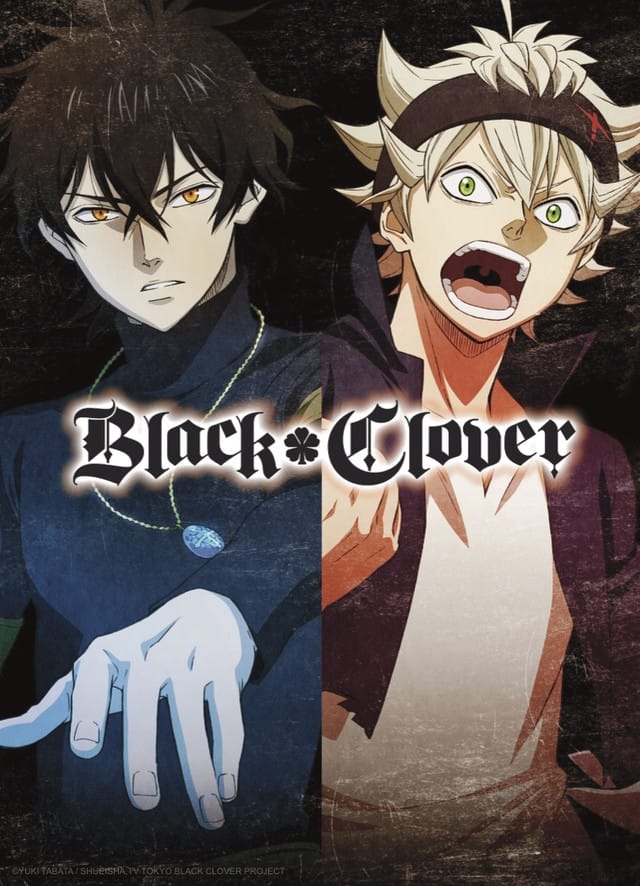 Sometimes, you just have to let everything loose and yell out "I am the Lizard King! I mean Wizard King!"
Earlier today, Funimation unveiled their English dub cast for Black Clover. The series will star the following:
Asta: Dallas Reid
Yuno: Micah Solusod
High Priest: Brian Mathis
Sister Lily: Dawn M. Bennett
Arlu: Sara Ragsdale
Rekka: Megan Shipman
Revchi: Daman Mills
Tower Master: Bill Jenkins
Cris George is directing the dub, which features scripts by Bonny Clinkenbeard. Zachary Davis is working as ADR Engineer, while Nathanael Harrison works as Mixing Engineer.
Black Clover's dub will launch on FunimationNow on October 29 at 4:00PM Eastern (1:00PM Pacific). Funimation released an English teaser to promote the premiere, which you can check out below.
Black Clover is based on Yuki Tabata's manga of the same name. Tatsuya Yoshihara (Monster Musume, Long Riders!) will direct the project at Studio Pierrot, with Itsuko Takeda (Ristorante Paradiso, Blue Drop) serving as character designer. Kazuyuki Fudeyasu (Monster Musume, Tantei Opera Milky Holmes) is in charge of series composition for the project.
Funimation describes the show as:
From the studio that brought you Yu Yu Hakusho, Tokyo Ghoul, Naruto, and more!

Asta and Yuno are two orphans who want the same thing: to become the Wizard King. Locked in a friendly rivalry, they work hard towards their goal. While Yuno excels at magic, Asta has a problem uncommon in this world: he has no powers! But, on the day they receive their grimoires, they surprise everyone. To reach their goal, they'll each find their own path to greatness—with or without magic.
Source: Funimation Blog