Happy Sunday, readers, and welcome to an all-new AniWeekly! This was a big weekend for the industry, packed with goodies for fans of all types. Whether it's the industry's annual report card, Miyazaki's last movie, or even TATSUKI posting a new anime short, the subculture was abuzz with excitement in every corner.
So, rather then get wrapped up in the lengthy introductions, let's get right to the good stuff!
In the News
It's a show about drinking! … Wait… we've had how many of those? A new teaser trailer and visual for Takunomi. hit the web. This series, which revolves around a group of young ladies who are fond of a few drinks, will hit Japanese TV next year.
Taaaaake Oooooon Meeeee~ (Take on me!) A new trailer and visual for Love, Chunibyo & Other Delusions – Take On Me hit the web ahead of the film's January première.
An alchemist and a saint walk into a bar… The wraparound band on Mikage Kasuga's Ulysses 0: Jeanne d'Arc to Hime Kishi Danchō Kuroshi short story collection revealed that main series Ulysses: Jeanne d'Arc and the Alchemy Knights will receive an anime adaptation.
Wafting around at the speed of sound~ Retailer Tokyo Otaku Mode is hosting the crowdfunding campaign for Kud Wafter. The campaign seeks ¥3,000,000 ($26,404.50 USD), which will be used to fund the English translation of the feature, as well as pay for backer rewards.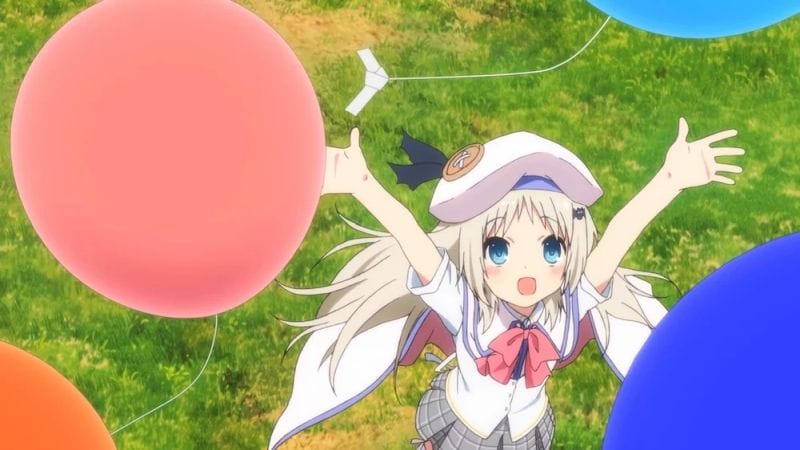 You are already… whoops! Wrong series. Fist of the Blue Sky is getting a new anime adaptation, titled Fist of the Blue Sky ReGenesis. The series is currently slated to hit Japanese TV in April 2018.
Big money! Big prizes! I love it! Anime industry group The Association of Japanese Animations announced that the anime industry managed to earn a record 2.9 trillion yen in 2016. This is the first time that the industry posted revenues of more than 2 trillion yen, with the biggest driver being overseas sales.
Recursion: It's a story about a story that's about a story that's… Kadokawa's Fantasia Bunko label announced that Seiji Ebisu and illustrator Ginatou's Ore ga Suki nano wa Imouto dakedo Imouto ja Nai (The One I Love is My Little Sister, But She's Not a Little Sister) will receive an anime adaptation.
It's time to return to Luna Nova Magical Academy. Bandai Namco Entertainment showed off a new teaser trailer for Little Witch Academia: Chamber Of Time during a livestream event. The new trailer shows off several new animated cutscenes.
He's baaaaack~! Kemono Friends anime director TATSUKI posted a new anime short to Twitter. The two-minute piece feature, which was produced by TATSUKI and the Irodori team, is a continuation of another short the director showed off in August.
秋なので、、 #傾福さん pic.twitter.com/DJB6hWR6Sx

— たつき/irodori (@irodori7) October 23, 2017
So, Violet's… going postal? A new teaser trailer and visual were released for Violet Evergarden, as well as several new cast and crew members. Among the new cast adds are Minori Chihara, who plays Erica Brown, and Haruka Tomatsu who was cast as Iris Cannary.
A most unusual rental shop, indeed! NHK announced that Megumi Hatakenaka's novel, Tsukumogami Kashimasu (Tsukumogami For Rent), will receive an anime TV series. The show is slated to air in 2018.
Not quite a normal walk through the forest… NHK announced that The Piano's Forest (Piano no Mori) manga will receive an anime adaptation. The show will air on NHK in Spring 2018.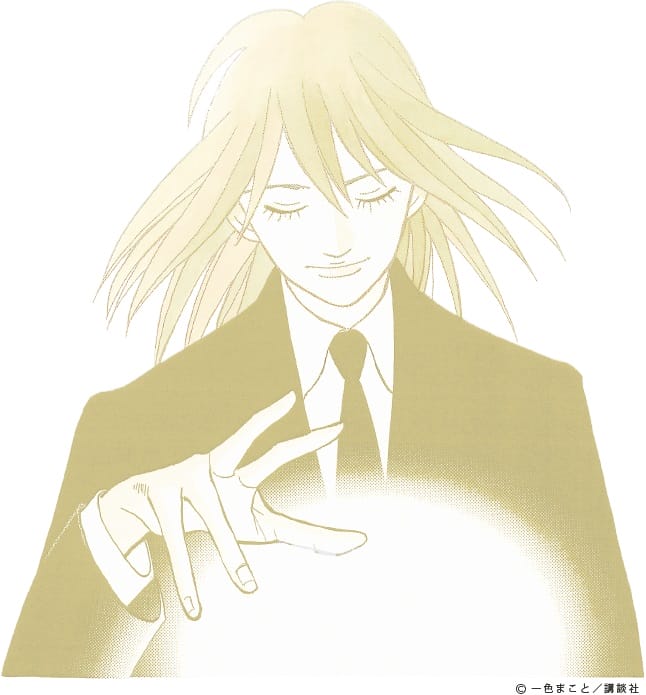 KyoAni makes everything better… even archery. Kyoto Animation is producing an anime TV series based on Kotoko Ayano and illustrator Chinatsu Morimoto's Tsurune: Kazemai Kōkō Kyūdō-bu. The series is currently slated to air on NHK in 2018.
It's a story about people… big people… that eat other people. At a fan event, news broke that Attack on Titan will return to Japanese TV in July 2018.
So how are you living? Hayao Miyazaki revealed that his new movie will be titled How Are You Living?, which shares a title with a novel by Genzaburo Yoshino. The film is slated to take three to four years to complete.
See you, space swimmer. At a recent fan event, Kyoto Animation screened the global première for Free! -Take Your Marks-. The feature ended with a message, which reads "See You Next Stage."
Funimation: A Sony Pictures TV Company The "I"s are dotted and the "T"s are crossed. Funimation announced that their agreement to be purchased by Sony Pictures Television Networks has officially closed, and Funimation is officially being acquired.
From the AniBlogging Community
It's warm, it's moving and sometimes a little icky… it's life! Atelier Emily takes a look at Girls' Last Tour, and the sheer physicality and movement that brings its cast to life against the backdrop of a dying world.
My Life as a '90s Anime Fan Loryn Stone published a wonderful write-up of life as an anime fan in the '90s and early '00s. And honestly, she nailed it. She nailed that feeling of growing up as an anime fan in the '90s, from going to the video store, to trading tapes on the fansub circuit. That's to say nothing of the reference from Noozles, to Devil Hunter Yohko, to Gundam Wing. Hats off to you, Loryn.
Weekly Fun Stuff!
Did you know that Cowboy Bebop received a video game adaptation? It's true! The title received a pair of games on Sony's PlayStation console family in Japan. Despite the franchise's ultra-popular status in the west, though, the games remained firmly in Japan.
The folks at Did You Know Gaming? take a look into these lost adventures, with footage and a brief backstory behind both.