Happy Sunday everyone, and welcome to an all-new Media Create sales analysis! This week, we're finally seeing the end of the fall doldrums, and the holiday hits are starting to ship. This week, we're seeing everyone's inner gear head squeal with glee with Gran Turismo Sport, and diving into the spoops with The Evil Within 2. That's to say nothing of next week, when Switch owners will be doing the Mario all the way to retailers across the globe.
Anyway, I'm rambling a bit – let's get on with the numbers!

Nintendo
Nine titles on the Big N's hardware managed to claim spots on the big board this week, with six Switch games and three 3DS titles making the cut. On an interesting note, only three titles on Nintendo hardware made the top-10, but this appears to be due to the new entries in the week, rather than a genuine slowdown. We'll have to watch and see how things pan out in the next couple of periods, to see if this becomes a trend.
At the front of the pack, we see squids and kids alike staying off the hook with Splatoon 2 (Switch). The title took a few splats, as it dove down to seventh with 16,483 units sold (1,249,006 LTD). The game still enjoys a 65.94% attach rate, meaning that nearly two out of every three Switch consoles is selling with a copy of the game. We are seeing a slight drop-off this week, though, as this is the first time we've seen Splatoon 2 drop down to that 16K mark. Still, I'm not overly concerned at this point, as we're still looking at a healthy landscape four months out from the game's initial release. The title is still the strongest-seller on Switch, and should regain some momentum as we head deeper into the holiday shopping season. I still foresee this one being a companion to Switch sales as we look toward November, and we will see this one crack 1.25 million next sales period.
Meanwhile, it looks like those red shells have been hitting the Mario Kart crew. Mario Kart 8 Deluxe (Switch) dropped down to the #8 spot this time around, with 11,142 copies reaching customers (758,597 LTD). For Mario Kart fans, this is a happy day. The title finally cracked that coveted 750K mark this week, becoming the second title to do so in the Switch's short lifespan. The title enjoys a 40% attach rate, meaning that nearly one copy has gone out for every two Switch consoles in the wild. The title continues to do well, especially as we look toward the holidays, and that path to a million is still open – to a point. As I mentioned last time, there's potential for a Mario Odyssey bump, but I'm not going to calculate that into my predictions, as there's a 50-50 chance of it never materializing.
Of course, the Hylian Hero has no need for bumps… well, they still don't hurt, but anyway. The Legend of Zelda: Breath of the Wild (Switch) paraglided down to 10th this period, shifting 5,430 units for the period (43,094 LTD). The title has been working well within that 5,500 – 7,500 realm for a while, and it continues to be a fairly steady seller week-over-week. Assuming steady sales, we should see this one break the 625K milestone within two sales periods. I'm still not expecting a million sales in either single or multi-platform, given the trajectory. Still, we should see 750K obliterated on the multi-platform tallies next sales period. As of now, the Wii U version has 133,024 sales tallied, so this brings multi-console sales to 749,407. Easily attainable by next period. 750K for just the Switch SKU is still feasible, but the door is closing quickly.
For those who want to brawl on the go, look no further than Pikachu and company. Pokken Tournament knocked out 11th place this period, with 5,224 units sold (102,359 LTD). The title cracked 100K, which is nothing short of fantastic given its status as a port in a niche genre. Moreover, the title is still on pace to meet (or beat) the 125K units sold by the Wii U version during its tenure in the top-20. That said, the weekly inertia is in full effect. We saw another steep drop this period, with the title shedding 37% from last week's performance. If the title can't stop that bleeding, it'll be out of the charts by mid-November.
Speaking of shedding sales, Mario & Luigi: Superstar Saga + Bowser's Minions (3DS) saw another rough week. The RPG remake dropped down to the #12 space, with 5,092 copies reaching customers (43,094 LTD). The title saw another 58% dip this time around, and seems to show a fairly steady decline pattern. I expect this one ot drop from the charts by mid-November at its current velocity.
Somehow, The Snack World: TreJarers (3DS) keeps on bringing people to the yard. The title shifted another 2,882 units (183,780 LTD) to keep its claim at the #16 spot. Honestly, I'm a bit surprised to see this one continue to perform week-after-week. After its initial stumbles, I was ready to write the game off entirely. So, to see it closing in on 200K is pretty impressive. Still far below what initial estimates were, but I can't deny the rebeound on this one.
In the under-charts, we're seeing an abundance of double-crossing going on. Monster Hunter Double Cross (Switch) dipped down to 17th this period, with 2,814 units sold. I'm not expecting to see this crack 200K before it exits the big board, but I do see it hovering in this bottom quadrant for at least a couple of weeks more.
For those who aren't interested in tracking magnificent beasts, Tom Nook has a place for sale. Animal Crossing: New Leaf's "Welcome amiibo" SKU (3DS) rose up to the #18 space, pushing 2,748 copies (256,413 LTD).
At the back of the pack, we see a few folks who just want to play a little B-Ball. NBA 2K18 (Switch) debuted at the #19 space with 2,689 units sold. All I can really say to this one is "ouch!" – Famitsu pegs sell-through at just 20-40%, and sports games tend to be front loaded in their sales. Expect this one to enter the bomba bins sooner than later.
On the Hardware Front
The Switch dropped to second place this period, with 23,892 units sold (1,908,127 LTD). Expect the Switch to break the two million mark by the end of November at its current sales trajectory, which is nothing short of incredible. Nintendo's been on fire this year, and looks to be selling through every unit it makes even after increasing production. I'm curious to see how things look once we hit the big anniversary on March 3!
Not far behind the Switch, we see the 3DS at third place, with 15,255 handhelds sold (23,354,128 LTD). Of those, 8,272 were 2DS-XL units.
The Wii U, meanwhile, seems to be settling down for a long nap, with just 33 units sold (3,300,836 LTD).

Sony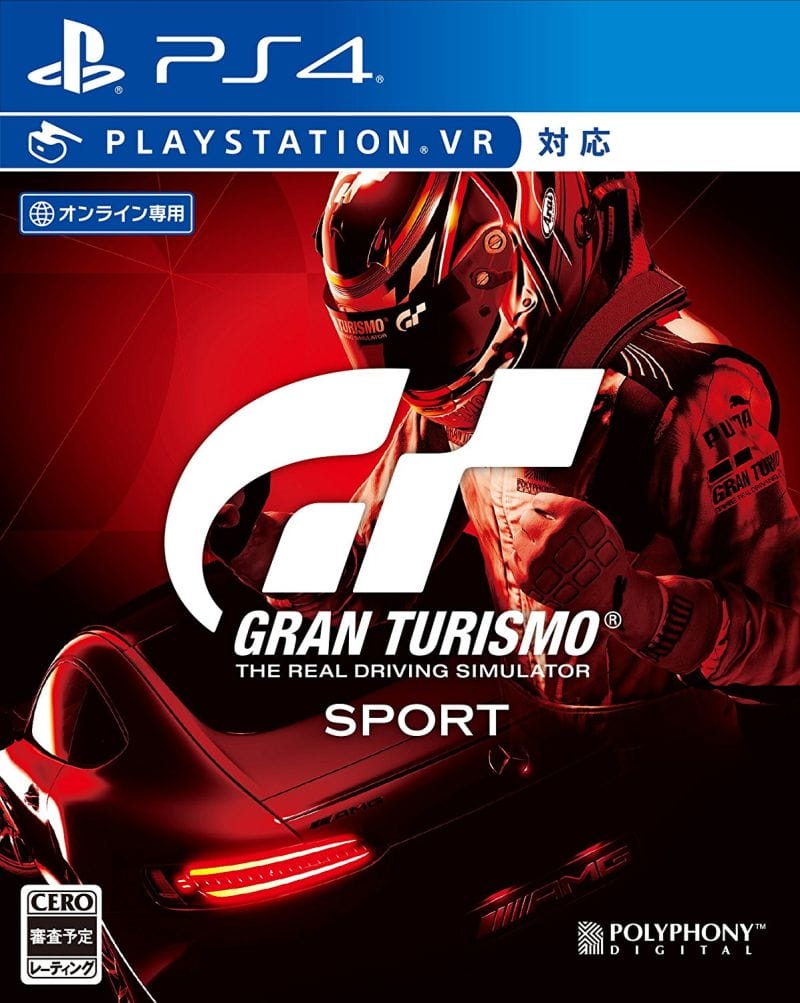 This week, the PlayStation family took eleven spots on the big board, with nine PS4 games and two Vita titles making the cut.
At the top of the charts, we see that Gran Turismo Sport (PS4) took the checkered flag. The title debuted at first place, with 150,286 units sold. While it's great to see the storied racing franchise take the top spot, these sales are incredibly low for the franchise. This is down from the opening of Gran Turismo 6 (PS3 – 204,784 in 2013), which itself was seen as a sales disappointment. I don't expect long legs on the title, given its general sales history, so Sony may be looking to Europe as the inevitable saviour for the game.
For those looking for something a bit more moody, there is a city that resides on the PS4. City Shrouded in Shadow (Kyoei Toshi, PS4) opened with 48,935 units sold and a second-place finish. And, really, this is pretty decent! Retailers are reporting sell-outs on the title, and Famitsu pegs sell-through at 80-100%. Though I don't see this one doing massive long-term numbers, it could feasibly reach 75K is restocks are quick.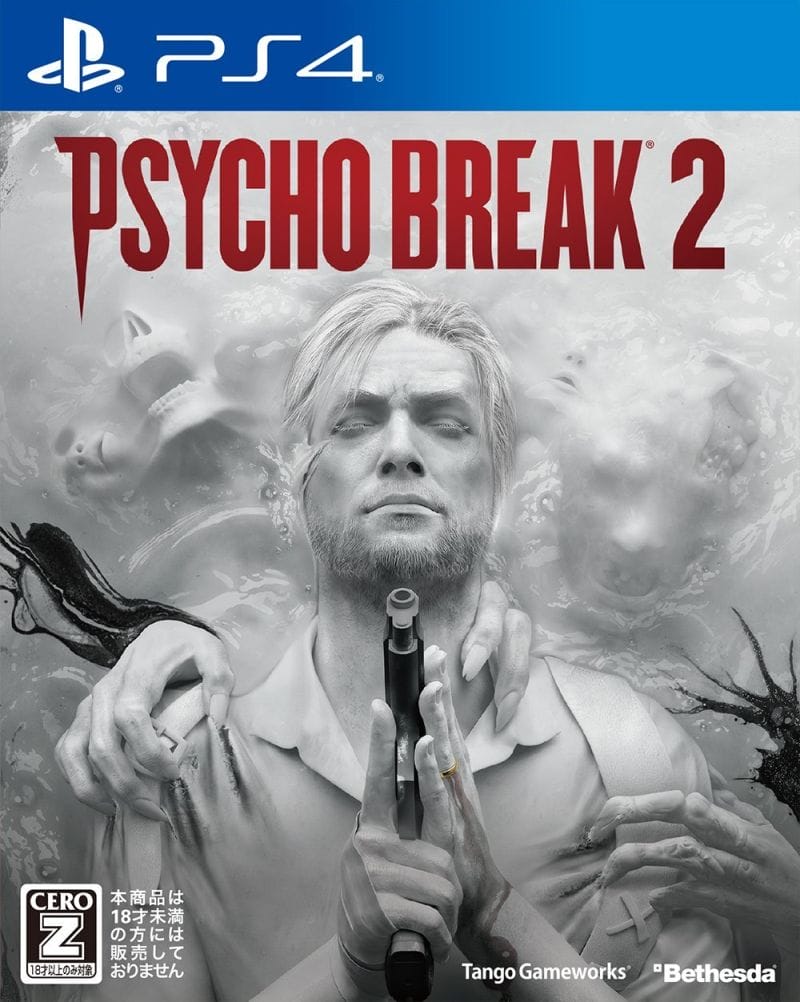 Of course, with Halloween coming, it's all about the spoops for some. The Evil Within 2 (PS4) stalked its way to third place, pushing 42,941 copies in its opening week. The title is down from the first game, which saw 59,204 units sold on the PS4 and multiplatform performance at 123,333 sales. It's not an awful opener for single-platform – indeed, it did sell through 60-80% of total stock. Still, this is a pretty massive drop overall.
Just outside the top-3, folks are gathering for the hottest party in town. No, it's not Mario Party. Itadaki Street: Dragon Quest & Final Fantasy 30th Anniversary (PS4) pushed 42,902 units to land on fourth. The Vita version also charted at sixth place, with 18,784 copies reaching customers. Combined, the two SKUs shifted 61,686 units. This is a decently high opening for the franchise, though the fun times may be short-lived. I'm not expecting long legs for the title, but it should clear the 50K mark with ease next sales period.
For folks who want pretty boys and catchy tunes, Uta no Prince-sama: Amazing Aria & Sweet Serenade Love (Vita) has you covered. The title launched at fifth place this period, with 19,904 units sold. This is down from January's release of Uta no Prince-Sama: Repeat Love (Vita), which debuted with 29,008 units. Still, overall sell-through is strong with 60-80% of stock reaching customers, and we should see this one cross 25K overall.
The loot boxes continue to pop at 9th place, with Middle-Earth: Shadow of War (PS4). The latest adventure in Tolkien's world moved 8,083 copies (28,227 LTD) to take ninth place. More interesting, though, is the 60% drop week-2, which could be the beginnings of a hobbit-sized set of legs. We'll need more detail before we can say for sure, though.
A bit further back, folks are still having fun with pick-up games of footie. FIFA 18 (PS4) scored another goal at the #13 space, with 3,910 units sold (79,701 LTD). Rival title Pro Evolution Soccer 2018 also held on this week, tackling 15th with 2,987 sales (105,005 LTD).
Meanwhile, VR fans are saying "Holy invasion of privacy, Badman!" No Heroes Allowed dipped down to 14th place this period, with 3,464 units sold (8,925 LTD). There's a good chance that we'll see this crack 10K before it exits the charts, which is not bad for a VR-centric title.
Finally, it looks like the heroes have earned a well-deserved rest. The Legend of Heroes: Trails of Cold Steel III (PS4) dropped to the #20 spot, with 2,473 units sold (107,772 LTD).
On the Hardware Front
The PS4 took top honors this week, with 32,007 units sold (5,396,803 LTD). Of those, 6,077 were PS4 Pro consoles.
The Vita, meanwhile, sold just 10% of its more powerful brother, moving a mere 3,832 units for the period (5,582,330 LTD). The PS3 is finally getting ready for that last descent into darkness, moving just 37 units this time around (10,273,847 LTD).
Microsoft
In the world of broadcast TV, UHF broadcasts in the United States offered up to 69 channels. Channels 61 – 69 occupied signal frequencies 791–862 MHz until the standard was retired in 2011. Until that point, though, channel 69 was used for licensed and shared wireless microphones. In modern days, the frequency is used for 4G cellular communications.
In the world of Japanese console sales, someone at Microsoft probably looked at the numbers, said "nice", then was promptly smacked for making a lewd joke.