We've met the best, but now it's time to start some magical thinking.
Earlier today, the official Fate/Extra Last Encore anime website updated with a new cast reveal. The site confirmed that Ai Nonaka, who played Caster in the games, will reprise her role in the show.
The site also updated with a key visual and a character video.
The visual features Caster drawn in a "chibi" style, holding a tome.
The 15-second teaser video features Nonaka as narrator against a text background. The image dissolves to a short shot of an animated Caster.
Fate/Extra Last Encore will hit Japanese TV next winter. The series will adapt the Fate/Extra series of video games.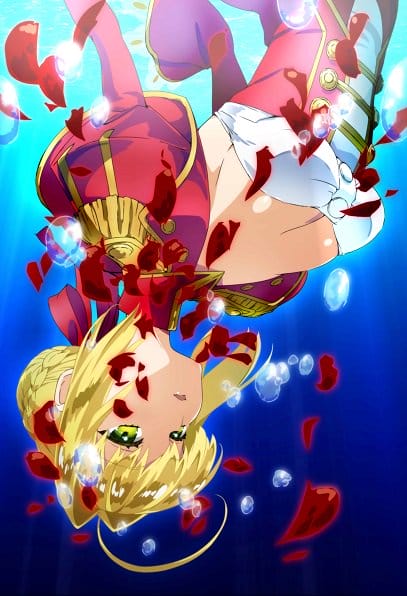 Akiyuki Shinbo (Puella Magi Madoka Magica, Bakemonogatari) will direct the project at studio Shaft, with Masaaki Takiyama (Nyaruko: Crawling with Love! Season 2, Tokyo ESP) providing character designs. Fate/stay night creator Kinoko Nasu is in charge of series composition.
Other confirmed crew members include:
Series Director: Yukihiro Miyamoto
Music: Satoru Kousaki
Original Game: Marvelous & Type-Moon
The confirmed voice cast includes:
Hakuno Kishinami: Atsushi Abe
Saber: Sakura Tange
Rider: Urara Takano
Archer: Kousuke Toriumi
Caster: Ai Nonaka
The Fate/Extra games first hit Sony's PSP in July 2010. Aksys Games released the game in North America in November 2011. The title was followed up by companion game Fate/Extra CCC, which features an opening movie directed by Shinbo at Shaft.
Source: MoCa News