Look, if there's any time to use this image it's now.
Yesterday, the internet was abuzz with the leak of the Paradise Papers: a collection of 13.4 million confidential documents, which relate to offshore investment. This is a treasure trove of files, sourced from offshore law firm Appleby, corporate services providers Estera and Asiaciti Trust, and business registries in nineteen different tax jurisdictions.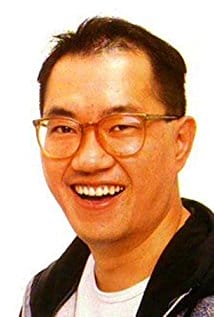 More to the point, the Paradise Papers highlight countless secretive tax havens that the richest of the world have used to shelter their wealth. Many prominent names have appeared in the Paradise Papers, including:
England's Queen Elizabeth, who invested millions of pounds into a Cayman Islands fund
Donald Trump cabinet member Wilbur Ross, who received substantial payments from a firm co-owned by Vladimir Putin's son-in-law
Canadian Prime Minister Justin Trudeau, whose fund manager invested into a Cayman Islands tax shelter
Twitter and Facebook, who received hundreds of millions in investments that can be traced back to the Russian state
As you can imagine, it's a pretty big bombshell. Among the millions of names, though, is Dragon Ball creator Akira Toriyama. Toriyama is one of twelve Japanese individuals named in the papers, according to The Asahi Shimbun.
Asahi reports that Toriyama invested in an American organization, which leveraged borrowed money to buy resale apartments. The company found itself under the spotlight in 2005, when the IRS determined that their accounting methods didn't meet proper regulatory standards. The decision specifically noted the company's repeated writing off of losses as "property value depreciation"
In 2015, the Supreme court ruled that investors in the organization (Toriyama included) could be held liable for taxes owed by the company.
Toriyama declined to comment on the matter, stating "Due to my hectic schedule, I'll be leaving all tax-related questions to the side, so there's really nothing more that I can say about it."
Sources: The Guardian, Asahi Shimbun