Happy Monday everyone, and welcome to an all-new week of Media Create sales! This is an exciting week, with big releases across the board. The Switch saw fans traveling to New Donk City with Super Mario Odyssey, the 3DS, meanwhile, took gamers deep into the earth with Shin Megami Tensei: Strange Journey Redux. The PS4, meanwhile, saw Ark: Survival Evolved and Assassin's Creed: Origins making their way to retailers.
So, in short, it's a good time to be a gamer! The holiday season starts now, so get ready for some big power plays, and a general acceleration of hardware and software sales as we dive into November and December. As always, I want to caution you that these are seasonal gains. They will fall off as we enter January, so the industry isn't "doomed" once that first 50-60% drop hits.
Anyway, I've rambled enough. Let's get on with the numbers!
Note: Huge apologies for being late, here. I dropped the ball on this one, when I forgot the original document at the office – I tend to write these on my lunch break, and forgot to back up to Google Docs.
Nintendo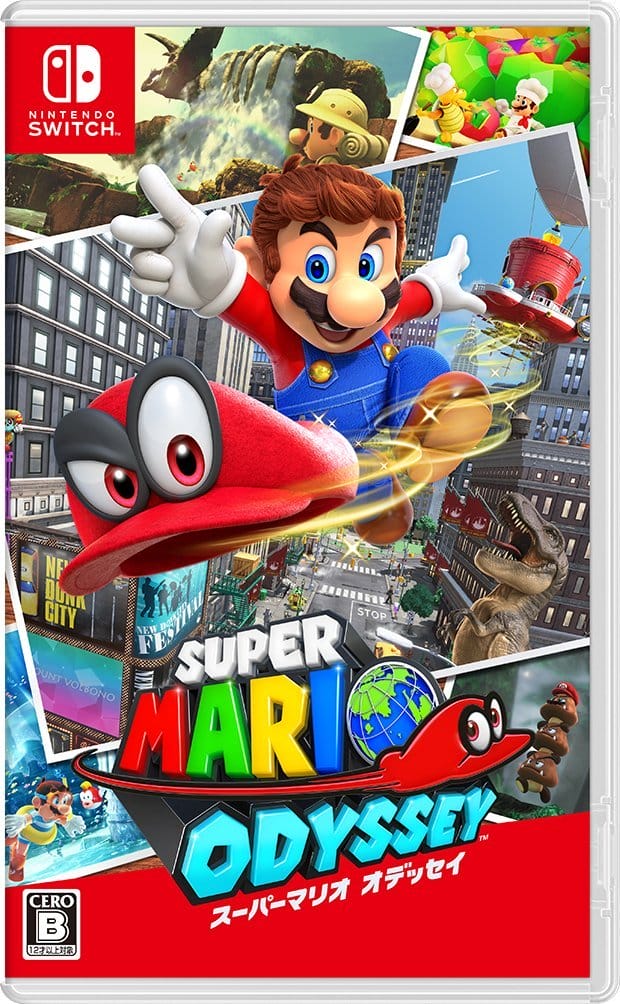 This week, titles on the Big N's hardware managed to claim eleven spots in the top-20, with five Switch games and six 3DS games making the cut.
At the front of the pack, we can get a super distant glimpse of the Odyssey as it hops its way across the globe. Super Mario Odyssey (Switch) took a commanding first place this period, with 462,038 units sold. The title enjoys a 22.86% attach rate, meaning that just over one in every five Switch owners ran out to buy a copy of the mustachioed plumber's latest adventure.
And, in simple terms, this is frickin' fantastic. While not quite at the stratospheric heights of the Splatoon 2 launch (648,085), Mario Odyssey opened higher than the combined début sales of 2013's Super Mario 3D World (Wii U, 99,588) and 2011's Super Mario 3D Land (3DS, 343,492). Hell, Odyssey also beat out the launches for 2007's Super Mario Galaxy (250,585) and 2010's Mario Galaxy 2 (339,901).
In short, Mario's on fire this week. The game is seeing stock issues at retail, and will likely be a strong performer thoughout the holiday season. Congratulations, Nintendo – you have yet another impressive feather in the Switch's cap, which will likely pay dividends as we get deeper into the holiday season.
Before I go on, I do want to note that there is a discrepancy between Media Create and Famitsu this week, as Media Create doesn't track download cards.
Not far behind Mario's latest adventure, though, things are getting a little strange. Shin Megami Tensei: Strange Journey Redux (3DS) a remake of 2009 DS game Shin Megami Tensei: Strange Journey, launched at third place with 60,848 units sold. This is about 30% less than the original Strange Journey's sales. Still, given that this is a remake of a niche favorite in the franchise, this is a strong opening. Famitsu pegs week-1 sell through at 60-80%, which should ensure that the first run sells out before it hits the bomba bins. It's a bit early to say at this point, but I wouldn't be shocked if the game follows that typical "JRPG Sales Curve", in which sales are front-loaded with a steep week-2 decline.
A bit further back, we see that the squids and kids are still holding the fort on the splattlefield. Splatoon 2 (Switch) jumped up to sixth place, with 22,445 copies reaching customers (1,271,451 LTD). We should see this one crack 1.3 million by the end of the month. More important, though, is that the game continues to be a strong seller, and actually broke 1.25 million this period. The game saw a sharp bump this week (36%), likely coinciding with the increased console supplies at market. The title continues to be the shining sales gem for the Switch, with an enviable 62.91% attach rate. Literally two in every three Switch consoles have a copy of this game. That is nothing short of amazing. I fully expect Splatoon 2 to be one of the must-haves through the Christmas season, and I wouldn't be shocked to see the system hit the 1.5 million mark by the end of the year. Seriously. this game's a beast.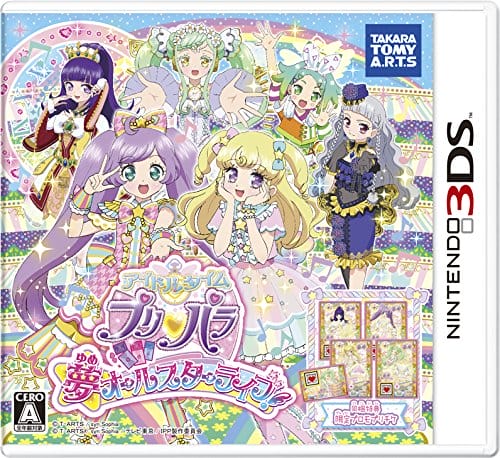 For those looking for a bit of musical magic in their life, the stage awaits with Idol Time PriPara: Yume All-Star Live (3DS). The title opened at 8th place this period, with 14,885 units sold. This is, well… it's low. Famitsu pegs sell-through at a pitiful 20-40%, and far down from the opening of 2016's PriPara Mezameyo! Megami no Dress Design (28,865). I'm expecting this one to hit the bomba bins sooner than later, which should put some fear into the folks at Takara Tomy.
Meanwhile, at Nintendo, Mario and company continue to sling shells and bombs across Toad's Turnpike with reckless abandon. Mario Kart 8 Deluxe (Switch) power-slid into the #9 space, moving 13,936 for the week (772,533 LTD). It looks like that potential Odyssey bump came to be after all, as Mario Kart sales jumped by 25% week-over-week. We should see this one crack 775K next sales period, which should be cause for celebration for the folks in Kyoto. I still see this being a steady seller through the holidays, and the path to a million remains open. Things are looking good for this former-plumber's prospects.
A bit further back, it looks like Link's continuing his journey through the charts, which has proven to be as grand an epic as his Hyrule escapades. The Legend of Zelda: Breath of the Wild (Switch) skidded down to the #13 space, with 6,307 copies reaching customers (622,690 LTD). The title remains steady within its current 5,500 – 7,500 baseline, and we should see it crack 625K next period. Moreover, the game has officially crushed 750K in multiplatform sales. If we add the Wii U version's last-charted sales of 133,024, Breath of the Wild is officially sitting at 755,714 overall. Good work, Nintendo.
Puzzle fans found a new fascination this week with 12-Sai. Torokeru Puzzle Futari no Harmony (3DS). The title opened at 14th place with 6,195 units sold. the title is showing a 20-40% sell-through, so I can's imagine the folks at Happinet being very happy overall. Expect to see this one disappear within the next 1-2 weeks, followed by a trip to the bomba bin.
That said, Pikachu and company are continuing to kick butt on the Switch. Pokken Tournament Deluxe (Switch) dipped to 16th this period, moving 4,588 copies (106,947 LTD). Though it's quickly losing steam, the folks at Nintendo and Bandai Namco have a performance to be proud of. Pokken Tournament Deluxe should come close to the Wii U SKU's 125K units sold, which is nothing to sneeze at.
Meanwhile, Tom Nook continues to rake in the bells on the under-charts. Animal Crossing: New Leaf's "Welcome amiibo" SKU (3DS) held on to 18th place with 3,815 units sold. This is a 39% increase week-over-week, as the title continues to just rack up the score. I'm curious to see the final sales for this one when it finally exits the charts.
The airship has returned to bring one more round of farming and adventuring action to the 3DS. Rune Factory 4 (3DS)'s "Best Collection" budget re-released opened with 3,567 sales.
Unfortunately, not every Mario game got a bump. Mario & Luigi: Superstar Saga + Bowser's Minions (3DS) plunged to 20th place, with 3,480 units sold (46,575 LTD). This one likely won't break 50K by the time it exits the charts. All I can say is "Sad face."
On the Hardware Front
The Switch roared to the top of the charts with righteous fury this week. Nintendo's hot hybrid console moved 126,701 units (2,020,984 LTD) in a total rout. More important, though, is the fact that the Switch cracked two million sales in just over eight months. This is a fantastic feat, to say lightly, as we're on track to crush Wii U's lifetime sales within the next year. Nintendo crushed it with the Switch – here's hoping that they can continue this momentum as we go into 2018!
The 3DS family, meanwhile, took a distant third place, with 17,283 units reaching customers (23,449,413 LTD). Of those, 9,203 were 2DS-XL handhelds.
That said, the Wii U seems to be holding its slow and steady course. The quirky console shifted 41 units (3,328,593 LTD) to take last place.

Sony
Nine titles on the PlayStation family of consoles managed to hit the big board this period, with eight PS4 games and a Vita title hitting the charts.
At the front of the charts was a surprising début for Ark: Survival Evolved (PS4). The title defied everyone's expectations this week, taking an easy second place with 70,177 units sold. Reviews have pegged the title as having "Monster Hunter-like" gameplay, which partly explains the overall draw. still, to crack 70K and take second place out of nowhere is freaking fantastic. I'm excited to see if this one has any legs as we head into the holiday season.
A bit further back, the sands of ancient Egypt have captivated a new generation of would-be assassins. Assassin's Creed: Origins (PS4) stealth-killed the #4 space with 49,419 copies reaching customers. This is a strong opening for the title, which sits at 60-80% sell-through and a performance that far exceeds 2015's Assassin's Creed Syndicate. I'm curious to see the legs on this one, but I wouldn't be shocked to see this one crack 75K before it exits the big board.
For those looking for something a bit more… theatrical, there's Taiko no Tatsujin: Drum Session! (PS4). The Rhythm game opened with 28,245 units sold. This is a generally soft start for the title, though the Taiko Drum Master is known for its legs. There's potential for a 50-75K finish if all goes well, but this is heavily dependent on the market as a whole.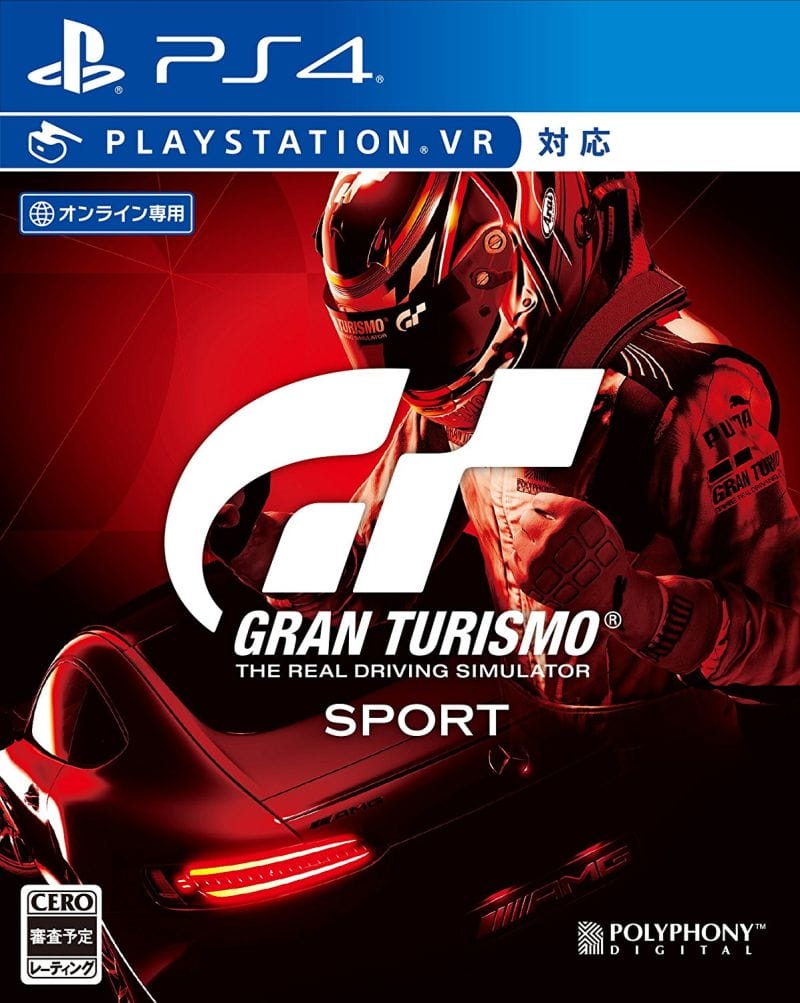 Not far behind, it looks like racing enthusiasts are hitting the track for a few extra laps. Gran Turismo Sport (PS4) swerved and dropped down to 7th as it moved another 17,670 copies (167,956 LTD). While this one will likely break 200K, performance is just plain bad for the franchise. On a raw numbers level, this is down from previous entries in the franchise. More troubling, though, is the week-2 decline. Gran Turismo Sport saw 88% declines week-over-week, which is far sharper than the typical 75-83% in a front-loaded sales curve. Expect this one to plummet, and plummet fast as it makes a hasty exit.
It looks like folks haven't had enough of the horror-filled town of Union. The Evil Within 2 (PS4) snuck down to the #10 space this time around, pushing 12,624 copies for the period (55,565 LTD). Unfortunately, the title continues to lag behind its predecessor, which opened with 59,204 on PS4 alone. The 71% drop is encouraging, so we might see some surprises as it makes its way through the charts.
Of course, sometimes, you just want to pull up a (virtual) board game for some multiplayer action. Itadaki Street: Dragon Quest & Final Fantasy 30th Anniversary (PS4) dipped down to the #11 space this week, with 9,570 units hitting customers' hands (51,662 LTD). The Vita version also charted at 17th place, with 4,210 units sold (22,994 LTD). Combined, we're looking at 74,656 total sales. We should see this crack 75K (multiplatform) next period. The PS4 versions reachin that 50K mark is fantastic to see, as it indicates a decently healthy title. The mid-70s declines are within the expected normal sales curve, which should buy the game one more week on the big board.
The City Shrouded in Shadow seems to have a few new residents this week. City Shrouded in Shadow (Kyoei Toshi, PS4) dipped to the #12 space with 8,117 sales (57,052 LTD). Though the title did see an 83% decline, it's coming off of a round of sell-outs that could have crippled performance entirely. I'm genuinely curious to see if this one can crack 75K, which will depend on equal parts restocking ability and consumer interest.
Sadly, it looks like the war in Middle Earth seems to be cooling off. Middle-earth: Shadow of War (PS4) dipped to the #15 space this period, moving 5,869 copies (34,095 LTD). Though the declines are slowing, I'm starting to wonder if the title can overcome the inertia to last through November. We'll have to wait and see if sales stabilize in the next charts, to be absolutely sure.
On the Hardware Front
The PlayStation 4 took a hard-fought second place this period, with 24,653 units sold (5,485,364 LTD). Of those, 5,934 were PS4 Pro consoles.
The Vita took a (very) distant fourth place this itme around, with 3,705 handhelds reaching customers (5,726,370 LTD). The PS3, on the other hand, seems to be laying down for a long rest. The decade-old console moved just 45 units this time around (10,469,544 LTD).
Microsoft
In the gaming world, Madden NFL 97 was the first game in the Madden series to make the leap to the 32-bit gaming era. The game used a revolutionary (at the time) method to create its graphics, which involved converting 3D models captured with mo-cap data to produce 2D sprites. It was the first game in the franchise to feature the Baltimore Ravens, and introduced the Salary Cap to custom team rosters. The game also added real free agents, and tradeable rosters.
In the world of Japanese hardware sales, 97 XBox Ones consoles sold likely means that some unlucky Microsoft employee is likely hoping that they can punt the rest of this generation.