Get ready to take a new look into merry not-so-olde England.
Earlier today, Funimation started streaming an English dub clip for The Ancient Magus' Bride. The minute-long promo features a scene from the show's second episode, where Angie and Hugo try to convince Chise to try magic for the first time.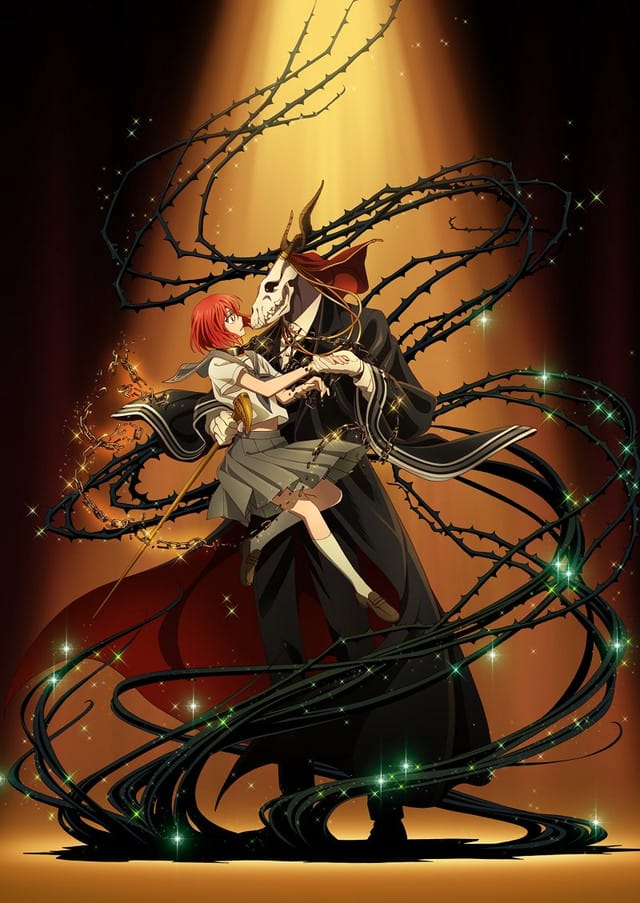 Funimation is currently streaming The Ancient Magus' Bride as a SimulDub. The show's dub stars the following:
Chise Hatori: Dani Chambers
Elias Ainsworth: Brian Mathis
Seth Noel: Garret Storms
Silver Lady: Rachel Glass
Jade: Tia Ballard
Kyle Phillips is directing the dub, which features scripts by Bonny Clinkenbeard. Jeremy Woods will work as ADR Engineer for the adaptation, while Nathanael Harrison serves as Mixing Engineer.
The Ancient Magus' Bride is based on Kore Yamazaki's manga of the same name. Norihiro Naganuma (Hiyokoi, Yowamushi Pedal movie) is directing the project at Wit Studio, with Hirotaka Katō (Hozuki's Coolheadedness, Eyeshield 21) providing character designs. Aya Takaha (Psycho-Pass Episode 12) is writing the show's scripts.
Funimation describes the series as:
The award-winning manga comes to life with a highly anticipated anime series! Suffering a tragic childhood and sold at an auction, Chise Hatori has little hope for a better life. But when a mysterious sorcerer named Elias takes interest in her aptitude for magic, he decides to make her his apprentice—and his bride.
Source: YouTube (Funimation)