This. This pleases me greatly.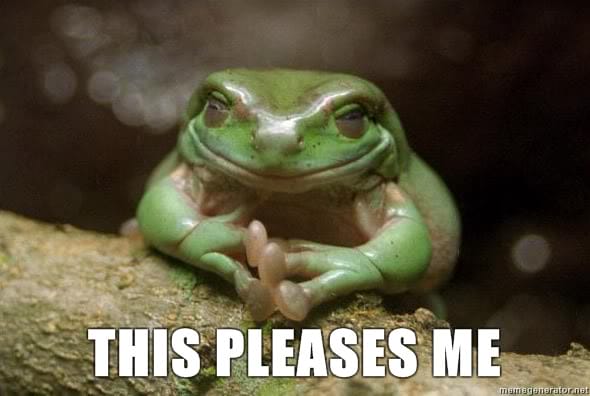 Earlier today, Viz Media announced that they acquired the domestic rights to Mazinger Z: Infinity. A theatrical release is planned for the film, though specifics have yet to be confirmed, aside from a 2018 release window.
Mazinger Z: Infinity's global première was held on October 28, at the 12th Rome Film Fest. Series creator Go Nagai (Cutey Honey, Devilman) attended the screening as a guest. The feature is currently running in a wider release across Italy.
The film will open in Japan on January 13, and North American releases are also planned.
Junji Shimizu (One Piece eps. 131 – 159, Futari wa Pretty Cure: Max Heart) was tapped to direct the new Mazinger Z movie at Toei Animation, with Hiroya Iijima (Afro Samurai, Gravitation: Lyrics of Love) providing character designs. Takahiro Ozawa is writing the movie's script.
Other confirmed crew members include:
Assistant Director: Yō Nakano
Mechanical Designs: Takayuki Yanase
Background Art: Makoto Ujiie (Green)
Music: Toshiyuki Watanabe
Ichiro Mizuki will return to perform the film's theme song. Mizuki has performed numerous theme songs throughout the franchise, including the original Mazinger Z TV series, Mazinger Z Vs. Devilman, and Great Mazinger.
The confirmed voice cast includes:
Sayaka Yumi: Ai Kayano
Koji Kabuto: Showtaro Morikubo
Lisa: Sumire Uesaka
Dr. Hell: Unshō Ishizuka
Jun Hono: Ami Koshimizu
Dr. Nossori: Bin Shimada
Prime Minister Yumi: Junpei Morita
Mucha: Kappei Yamaguchi
Count Brocken: Keiji Fujiwara
Dr. Sewashi: Kōzō Shioya
Nuke: Masami Kikuchi
Shiro Kabuto: Natsuki Hanae
Tetsuya Tsurugi: Toshihiko Seki
Boss: Wataru Takagi
Baron Ashura (Male): Hiroyuki Miyasako
Baron Ashura (Female): Romi Park
Idol Mazin-Girls Member Pink: Yui P (Okazu Club)
Idol Mazin-Girls Member Blue: Okarina (Okazu Club)
Azusa Tadokoro and Miku Itō will play the remaining two Idol Mazin-Girls members.
Toei describes the feature as:
Humanity was once in danger of its downfall at the hands of the Underground Empire, which was led by the evil scientist Dr. Hell. Koji Kabuto piloted the super robot Mazinger Z, and with help from his friends at the Photon Power Laboratory, he thwarted Dr. Hell's evil ambitions and returned peace to the world.

It's been ten years since then… No longer a pilot, Koji Kabuto has taken after his father and grandfather by starting down the path of the scientist. He encounters a gigantic structure buried deep beneath Mt. Fuji, along with a mysterious indication of life…

New encounters, new threats, and a new fate await mankind. The former hero Koji Kabuto has a decision to make about the future: whether to be a god or a demon…

This grand action film depicts the fierce battle fought by the people and Mazinger Z–once again entrusted with the future of mankind!
A 30-second teaser clip for Mazinger Z: Infinity was shown off at this year's Annecy International Animation Film Festival, and a trailer was revealed earlier this month. You can check both out below:
Source: Viz Media (Industry Panel)