Finally, the mistress of the Dead Moon Circus steps into the light!
Earlier today, Viz Media announced that Janis Carrol will join the Sailor Moon dub cast. Carrol will play Zirconia in the company's adaptation of Sailor Moon Super S.
Previously confirmed dub cast members include:
Tiger's Eye: John Eric
Hawk's Eye: Michael Yurchak
Fish's Eye: Erik Scott Kimerer
Pegasus: Chris Niosi
Sailor Moon Super S will hit Blu-Ray and DVD on April 10, 2018. The first set will ship as a standard edition DVD, as well as limited Blu-Ray/DVD combo pack that includes a chipboard box and a companion booklet.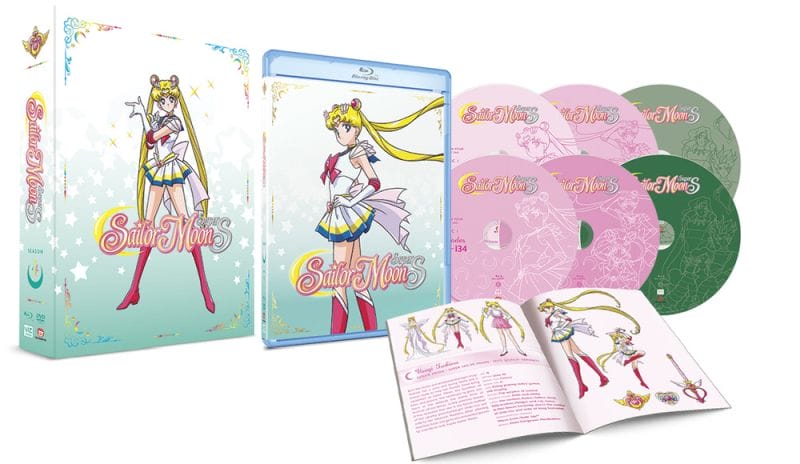 Sailor Moon Super S is the fourth season of the original Sailor Moon anime, which aired from March 1995 through March 1996. Kunihiko Ikuhara (Revolutionary Girl Utena, Penguindrum) directed the project at Toei Animation, with Ikuko Ito (The Disappearance of Nagato Yuki-chan, Magic User's Club!) providing character designs. Yoji Enokido (Revolutionary Girl Utena, Bungo Stray Dogs) was in charge of series composition for the project.
Pioneer Entertainment (later Geneon) released Sailor Moon Super S in uncut format in North America. Viz Media acquired the license to both the original Sailor Moon franchise and Sailor Moon Crystal in 2014. They've been redubbing the original series and releasing the show on DVD and Blu-ray in North America. To date, the comapny's released Sailor Moon, Sailor Moon R, and Sailor Moon S.
On the digital front, Hulu currently streams all 200 episodes of the original Sailor Moon on their digital platform.
Viz describes the series as:
A majestic pegasus with a golden horn has appeared in Chibi-Usa's dreams with a request—to help him and keep his presence a secret. This plea turns out to be more than a childish dream, for the fearsome Dead Moon Circus led by the villainous Zirconia arrive in town to draw out Pegasus by targeting people with beautiful dreams! Sailor Moon and the Guardians must unite to fight a new enemy and her deadly henchmen, the Amazon Trio. But without the power to transform into Super Sailor Moon, the Guardians find themselves seriously outmatched! Will Sailor Chibi Moon's strong desire to protect everyone's be the key to accessing Pegasus's power?
Source: Viz Media (Sailor Moon Panel)