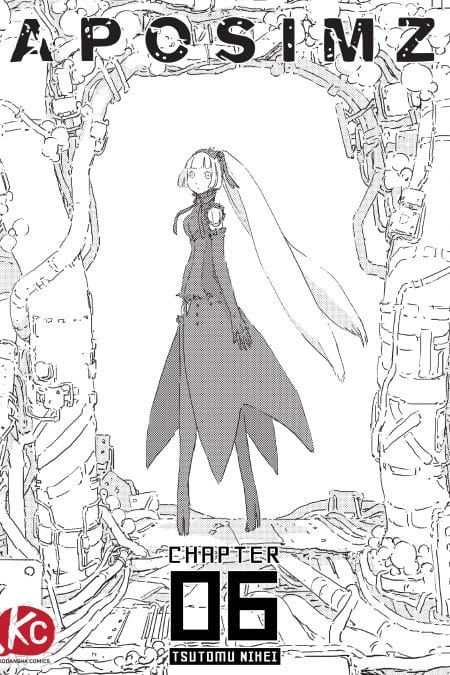 The latest from the mind that brought us Knights of Sidonia and Blame! is coming to print!
Earlier today, Vertical Comics announced that they acquired the rights to Tsutomu Nihei's APOSIMZ (Ningyou no Kuni) manga. The series will begin publication in Fall 2018.
APOSIMZ began publication in Kodansha's Shonen Sirius, before shifting to Young Magazine. The series hasn't received a compiled release as of press time. Kodansha Comics has been releasing the title digitally on Comixology in the west.
Manga resource Baka-Updates describes APOSIMZ as:
The 200,000 KM diameter artificial celestial body of APOSIMZ. Most of its volume is its core space, which is covered by a superstructural shell. Fifty centuries ago, the people who lost a war against the core lost their right to reside legitimately in APOSIMZ, and were left behind on the extremely cold surface. They face the spreading Frame disease. And aggressive automatons which appear frequently on the ruins level. Even so, somehow people survive.
Source: Vertical Comics (Industry Panel)