Yuki Yuna is a hero, and now it's time for her to defend that title.
Earlier today, the official Yuki Yuna Is A Hero (Yuki Yuna wa Yuusha de Aru) anime website updated with a new teaser trailer and visual for the show's ongoing second season. The new promos hype up the upcoming second arc, which is dubbed the "Hero Chapter." Moreover, the site updated with episode titles for each of the six planned episodes.
Promo Video
The 105-second trailer returns to Yuki Yuna's Hero Club, following the events of the first series. Character dialogue provides the core story beats above snippets of footage from the series proper.
The video ends with a confirmation that the "Hero Chapter" will kick off on November 24. The full broadcast schedule is as follows:
MBS: 11/24/2017 at 25:55 (11/25/2017 at 1:55AM)
TBS: 11/24/2017 at 25:55 (11/25/2017 at 1:55AM)
CBC: 11/24/2017 at 26:39 (11/25/2017 at 2:39AM)
BS-TBS: 11/25/2017 at 24:00 (11/26/2017 at midnight)
AT-X: 11/27/2017 at 22:00 (11/27/2017 at 10:00PM)
Key Visual
The new visual features Yuna and Mimori reaching out to one another, as a dimensional divide separates them.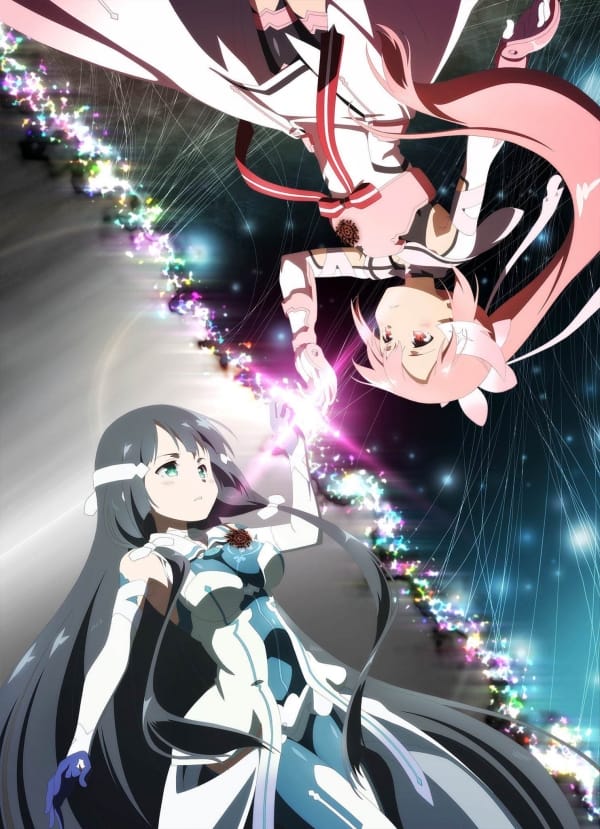 Episode Titles
The full episode list is as follows:
Hanayaka na Hibi (Gorgeous Days)
Taisetsu na Omoide (Important Memories)
Anata o Omou to Mune ga Itamu (My Heart Aches When I Think of You)
Himeta Ishi (Hidden Intentions)
Seiren na Kokoro (Pure Heart)
Kimi Arite Kōfuku (I'm Happy You're Here)
Yuki Yuna Is A Hero's first season aired during the Fall 2014 broadcast season. The series, which was helmed by Seiji Kishi at Studio Gokumi, ran for twelve episodes. Takahiro Sakai provided character designs on the series, while Makoto Uezu took charge of series composition.
The core crew members returned to reprise their roles for the series, though Kishi stepped in as Chief Director, ceding the chair to Daisei Fukuoka.
PonyCan USA holds the rights to Yuki Yuna Is A Hero in North America. Crunchyroll is streaming the show as it airs in Japan. They describe it as:
Yuna Yuki is an ordinary second-year middle school student. She gets up in the morning, gets ready for school, goes to classes, participates in club activities, and has fun with her friends. But there is one extraordinary thing about Yuki — she belongs to the "Brave Hero Club." What does the Brave Hero Club do? Who is the mysterious being called "Vertex?" Yuki Yuna and her friends' story takes place in Year 300, Era of the Gods.
Source: Yaraon!