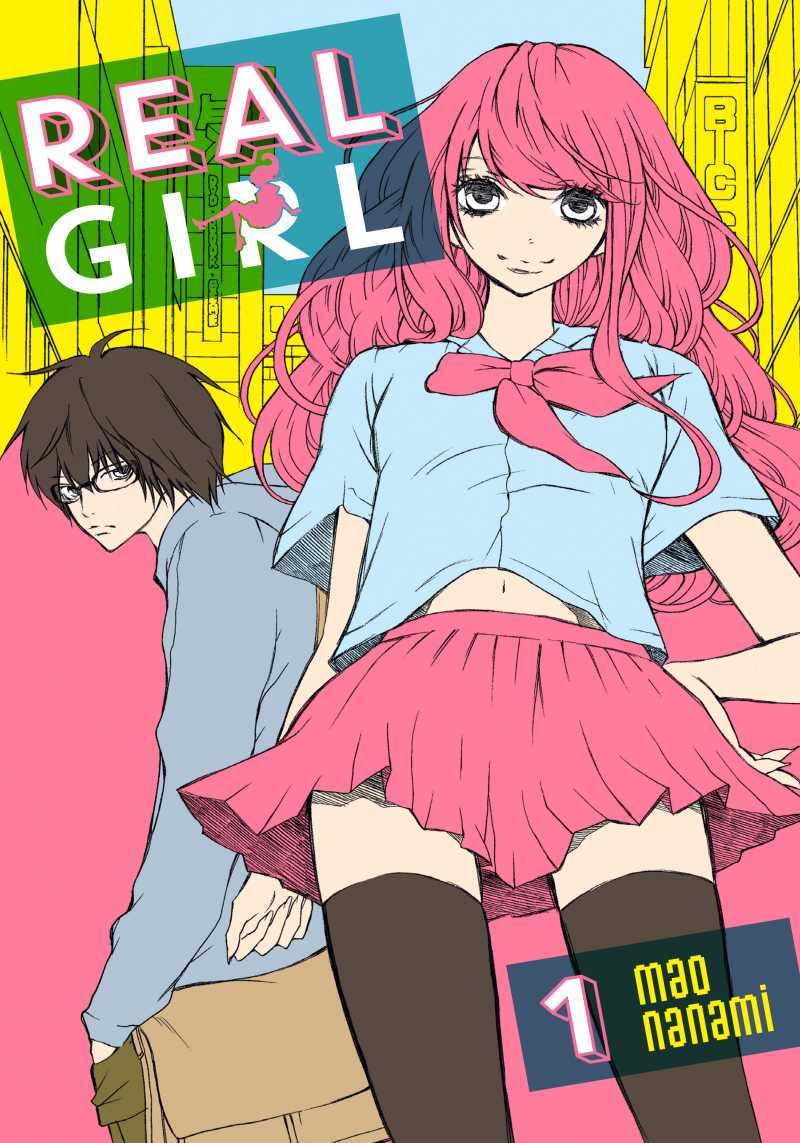 Buckle up, folks, 'cause things are about to get a little more real in here. (Sorry, had to make the pun!)
The latest issue of Kodansha's Dessert magazine (January 2018) announced that Takashi Naoya (Luck & Logic, Touken Ranbu: Hanamaru) will direct the upcoming Real Girl (3D Kanojo, lit. 3D Girlfriend) anime.
The publication released rough character designs for lead characters Tsuttsun and Iroha, though these haven't reached the web as of press time. The series is still on track for a 2018 première.
Real Girl ran in Kodansha's Dessert magazine from July 2011 through May 2016, and spans twelve compiled volumes.
Kodansha Comics currently releases the Real Girl manga in North America. They describe the series as:
Hikari Tsutsui (a.k.a "Tsuttsun") is a high school student who is content with his virtual life of anime and video games. One day, he gets stuck cleaning the pool with Iroha, a real live girl who is stylish, sassy and known to be easy with boys … and she aggressively approaches him! Tsuttsun, who has few friends and lives in his own world, finds himself smitten by the confident and wild Iroha … and his whole world is turned upside down!! It's the awkward and pure love story of a boy who experiences relationship for the first time.
Source: Anime News Network