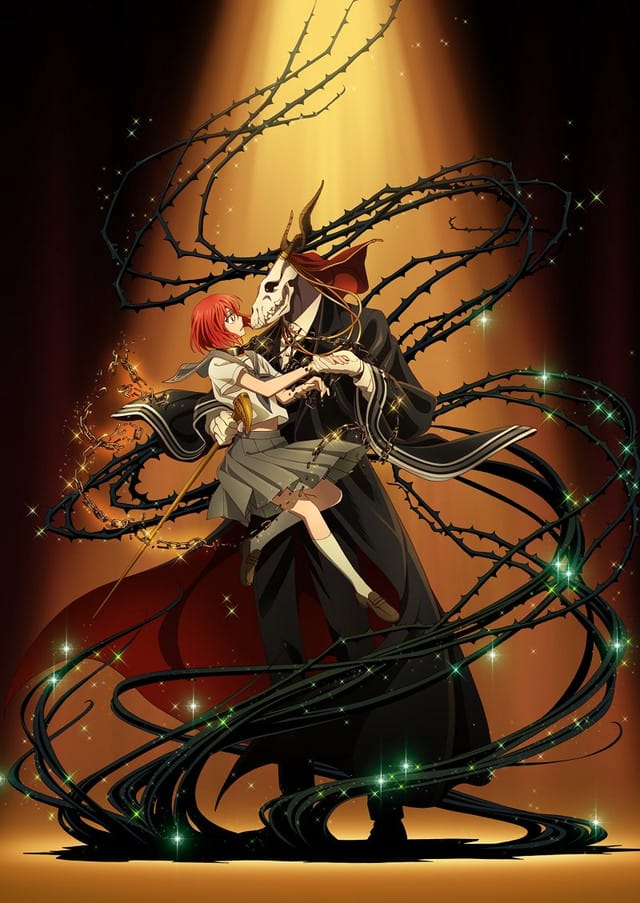 Just as the times have changed in Chise's world, so shall the music.
Earlier today, the official Ancient Magus' Bride anime website updated with details on the show's second set of theme songs. The new themes are as follows:
You by May'n
Tsuki no Mō Hanbun (The Other Half of the Moon) by bless4's Aiki & Akino
Yuho Iwasato is writing the lyrics for You, while NAOKI-T handles composition and arrangement. Iwasato will also write the lyrics for Tsuki no Mō Hanbun, which features composition and arrangements by Yusuke Shirato.
Singles for both songs will be released on February 7.
The Ancient Magus' Bride is based on Kore Yamazaki's manga of the same name. Norihiro Naganuma (Hiyokoi, Yowamushi Pedal movie) is directing the project at Wit Studio, with Hirotaka Katō (Hozuki's Coolheadedness, Eyeshield 21) providing character designs. Aya Takaha (Psycho-Pass Episode 12) is writing the show's scripts.
Crunchyroll currently streams The Ancient Magus' Bride as it airs in Japan. Funimation offers the show's SimulDub on their FunimationNow Platform.
Funimation describes the show as:
The award-winning manga comes to life with a highly anticipated anime series! Suffering a tragic childhood and sold at an auction, Chise Hatori has little hope for a better life. But when a mysterious sorcerer named Elias takes interest in her aptitude for magic, he decides to make her his apprentice—and his bride.
Source: Twitter (pKjd)