Good evening everyone, and welcome back to AniWeekly! I hope you all had a fantastic holiday weekend if you're in the US. If not, then I hope you still had a great weekend!
It's been a busy couple of weeks at the Herald. With Anime NYC on the weekend of the 18th, and Thanksgiving on Thursday, we've been working hard to bring you the nerdiest news and views while avoiding the holiday doldrums. As we've enjoyed the festivity and merriment of the past couple of weeks, the anime industry has proven that it never sleeps.
There's a lot to cover, so we're going to jump straight into the stories that are fit to read this week!
In the News
I-it's not like I want a romance story… baka. Waka Kakitsubata's Akkun to Kanojo manga will receive an anime adaptation! Otakomu reports that Jun Fukuyama and Aoi Yuki will play Akkun and Nontan, respectively.
Hero class is back in session! Last week, news broke that My Hero Academia will return to Japanese TV in April. A visual was released to promote the title earlier today at a fan event.
Raveman plays the Blazin' Beat! Several cast members, as well as a trailer and a key visual were unveiled for the Beatless anime series. The show will star Nao Tōyama as Lacia and Misako Tomioka as Kouka.
Everyone back in the hole! At a fan event, news broke that Made in Abyss will get a second season. A teaser trailer was unveiled along with the big news.
The crimson moon glows above the battlefield. It's official: Garo: Crimson Moon is getting an anime film project. As of press time, though, details are scarce.
Silly rabbit, mortal combat's for kids! A new trailer for Killing Bites hit the web, which focuses on Ui "Bunny" Inaba. Sumire Uesaka serves as narrator.
Yeah, this is super NSFW. The first staff members were revealed for Doreiku: Boku to 23-nin no Dorei. The project will be directed by Tsugumomo director Ryōichi Kuraya.
Anime boobs? Yep… anime boobs. Hobby Japan announced that their Seven Heavenly Virtues multimedia franchise will receive an anime adaptation. Shinji Ishihara was tapped to direct the series at studio Bridge, with Masanori Iizuka providing character designs.
Stuff is gettin' real. Dessert magazine reports that Luck & Logic director Takashi Naoya was tapped to helm the Real Girl anime.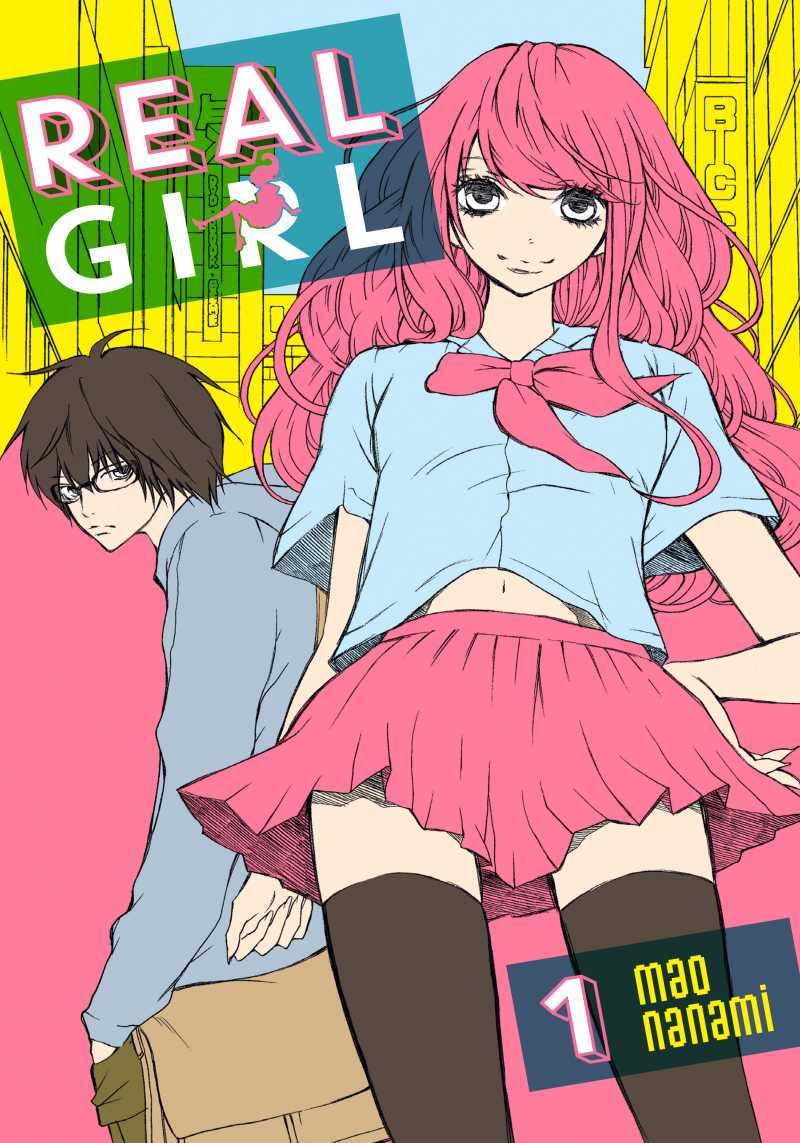 The Living Club is back! Kinda! Manga Time Kirara Forward magazine reports that Norimitsu Kaihō and Sadoru Chiba's School-Live! manga will receive a live-action movie adaptation.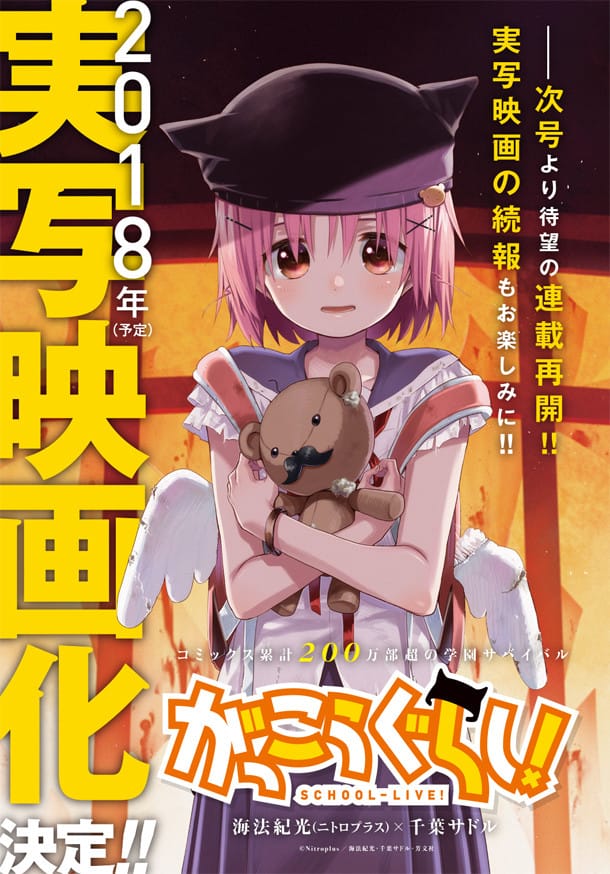 It's time to hit the beach! A new key visual and several staff members were confirmed for the Harukana Receive anime. Toshiyuki Kubooka (Berserk: The Golden Age) was tapped to direct the series at studio C2C.
They're tears of joy, I assure you. Tears of joy. A new visual, as well as a trailer for Devilman Crybaby hit the web. The show is slated for a global premiere on January 5.
Yeah… this… this is bad. No redemption here. Rurouni Kenshin creator Nobuhiro Watsuki was charged with Simple Possession of Child Pornography. The creator faces one year in prison, along with a one million yen ($8,892.18 USD) fine. In response, Shueisha's suspended publication of the new Rurouni Kenshin manga arc.
Farewell to the nyan. The official website for Kadokawa's Nyantype magazine announced that they are ceasing publication. Nyantype will end its run on November 30, after the January 2018 issue ships to retailers.
From the AniBlogging Community
Exceptional disguised as mediocre… Flomu at, er… flomu takes a look at Shirobako, and breaks down what makes this show so damn endearing. From the industry insights to the countless playful references, they managed to describe the indescribable about this "exceptional anime masquerading as a mediocre one."
To sleep, perchance to dream. Atelier Emily takes a look at Girls' Last Tour, and mulls over the show's treatment of existential issues, most notably the cold embrace of death.
The penbox is mightier than the, uh… swordbox? Justin at The OASG takes a look at the tools of the trade for many professional manga translators. The piece is packed with quotes and comments from the experts, and some fun "in the weeds" bits like treatment of sound effects.
Weekly Fun Stuff!
Have you ever wanted to get into My Hero Academia, but felt too daunted by the episode count? YouTuber JelloApocalypse is here to help! With their silly overview and a healthy dose of snark, they cover the core concepts behind the show.