So, can we say that this is the first of many layers of this story?
Earlier today, Bandai Namco Entertainment started streaming the first episode of the LayereD Stories 0 anime. The 21-minute episode is available strictly in raw Japanese format.
The LayereD Stories 0 anime is based on the upcoming smartphone game of the same name. Episodes of the show will stream through the game's interface after launch this winter.
The confirmed voice cast for the series includes:
Yūto: Kōhei Yanagi
Shinji: Ayane Sakura
Clair: Yuiko Tatsumi
Kōhei: Junji Majima
Rachel: Ai Kakuma
Will: Sōma Saitō
Takuma: Mitsuhiro Ichiki
Joshua: Yūma Uchida
Miyu will perform opening theme song throw together.
As of press time, specific staffers have yet to be named.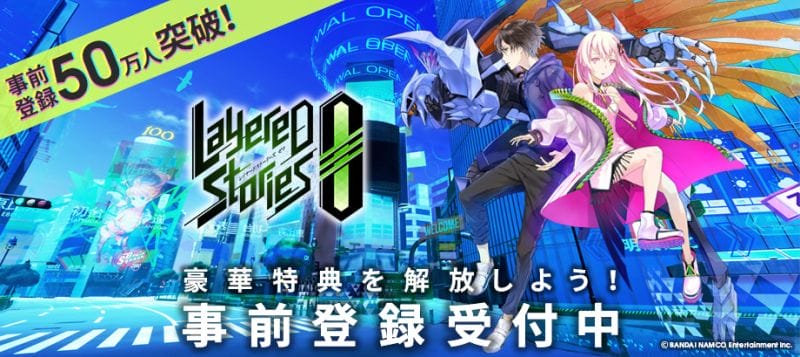 The franchise will be set in a near-future version of Shibuya. In the year 2037, "LayereD" is an augmented-reality platform, which brings images from the internet to the real world. Through the use of specific devices, users can bring these experiences to the real world, allowing for the ultimate in self-expression.
That was the end goal, at least. The system doesn't exactly provide the freedom it promises, and people are forced into an oppressive society. In the Varna Counter system, harmful augments are destroyed, with the aim of making LayereD "completely clean and healthy." Since this is a user-monitored environment, society becomes rigid and limited.
Source: YouTube (876 TV)