All aboard the hype train, because Goku's latest adventure is heading toward FunimationNow!
Can't stop, won't stop using this image. Funimation, what have you done?
Earlier today, Funimation announced that they will stream the English dub for Dragon Ball Super on FunimationNow. The company started streaming an English teaser to promote the news.
GET READY FOR SOMETHING SUPER ???????? #DBSuper English Dub episodes are coming to FunimationNow! ???? pic.twitter.com/fGMzUbhLQJ

— Funimation (@FUNimation) December 1, 2017
The first 39 episodes of Dragon Ball Super will hit the platform on December 5. Future episodes will be uploaded in 13-episode batches. Each batch will be uploaded two weeks after the final episode in that grouping airs on Toonami.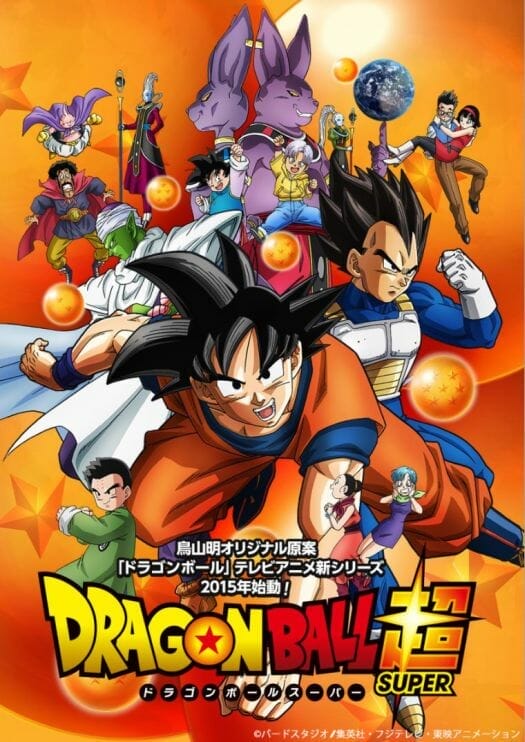 Dragon Ball Super began airing on July 5, 2015 on Fuji TV. The series is being helmed by Kimitoshi Chioka (episodes 1-32) and Morio Hatano (ep 33 – present) at Toei Animation, with Tadayoshi Yamamuro (Dragon Ball Z: Battle of Gods, Beet the Vandel Buster) providing character designs. The show is the first new Dragon Ball TV series to air since Dragon Ball GT in 1996.
Funimation describes the series as:
With Majin Buu defeated, Goku has taken a completely new role as a…radish farmer?! With Earth at peace, our heroes have settled into normal lives. But they can't get too comfortable. Far away, a powerful God awakens to a prophecy revealing his demise at the hands of a formidable being. When his search for the Saiyan God brings him to Earth, can Goku and his friends take on their strongest foe yet?
Source: Twitter (Funimation)