Sing along, everyone! Su-per Hu-man Sa-mu-rai! … Wait… wrong show? Ah, crap.
Earlier today, fans flocked to Tokyo Comic Con. At the show, studio Trigger hosted an unveiling event for SSSS.Gridman, where they unveiled the main staff and the lead cast member. A visual and trailer were also shown off during the unveiling.
We break the details down below:
Trailer
The minute-long trailer begins with a rundown of the Gridman franchise's history, before cutting to a shot of the newest incarnation of the iconic hero. The scene cuts to black, with text that confirms an Autumn 2018 première.
Key Visual
The new visual features Gridman, standing in the center of a cityscape. A night sky serves as the backdrop.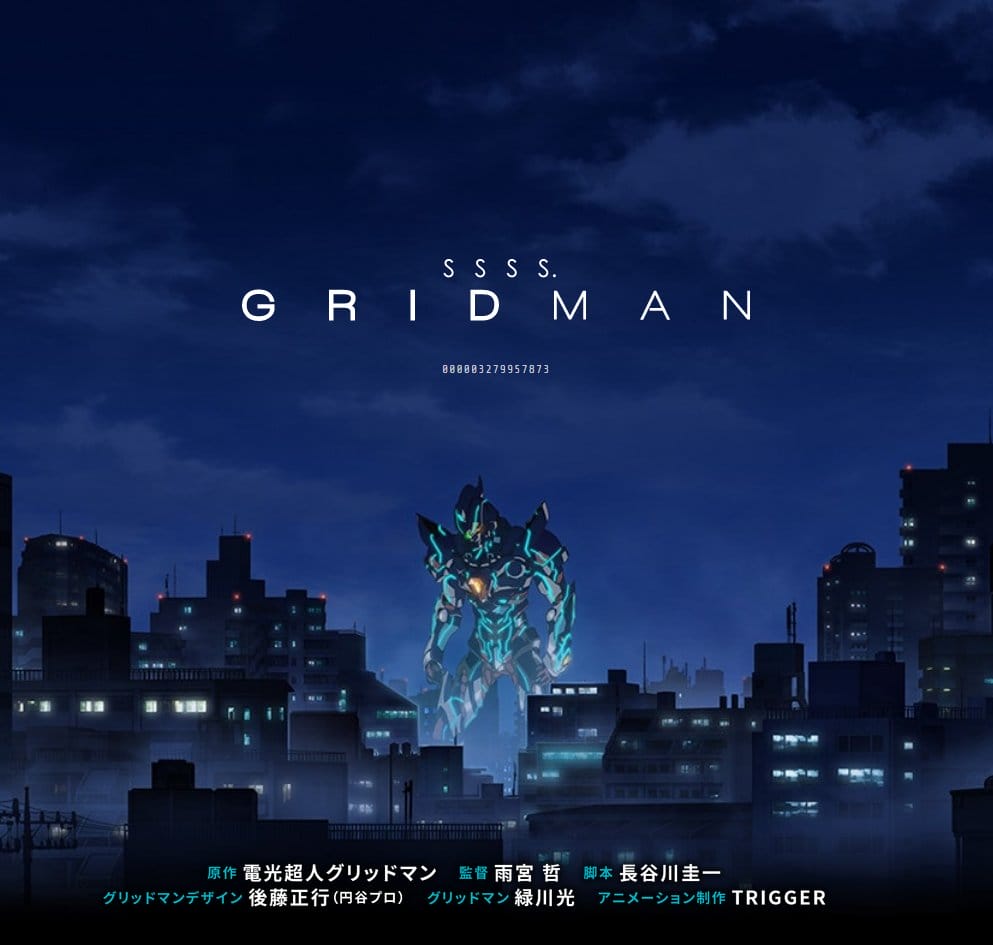 Staff
SSSS.Gridman is a co-production between Trigger and Gridman (and Ultraman) creators Tsuburaya Productions.
Akira Amemiya (Ninja Slayer, Inferno Cop) was tapped to direct the project at studios Trigger and Tsuburaya Productions. Masayuki Gotou (Maze: the Mega-Burst Space, Geisters) will design the Gridman character. Keiichi Hasegawa (Rage of Bahamut: Genesis) is in charge of series composition for the project.
Cast
Hikaru Midorikawa confirmed in a video message that he'll play the titular Gridman.
Gridman.SSSS was first unveiled at Anime Expo this year. At the event, the team stressed that the plot is unrelated to classic tokusatsu show Denkō Chōjin Gridman.
Denkō Chōjin Gridman debuted made its debut on Japanese TV in 1993. The series was adapted by DiC into Superhuman Samurai Syber Squad, which aired on western TV in 1994.
Source: Twitter (pKjd)