It's almost time for the Walkūre's biggest show ever.
Earlier today, Macross fans flocked to Tamashii Nation 2017 for the "Macross Series Special Stage" event. At the show, a new trailer and a visual for upcoming movie Gekijō-ban Macross Delta: Gekijō no Walkūre (Macross Delta the Movie: Passionate Walkūre) were shown off.
The film's official website also updated with details on advance ticket sales for the project. We break the details down below:
Trailer
The 30-second teaser offers a brief glimpse of a new armor-equipped Variable Fighter. Character dialogue provides a brief overview of the core plot.
Key Visual
The visual, which was drawn by character designer Chisato Mita, features the new Variable Fighter in the background, against a shots of the members of Walkūre. The tagline on the image reads "Someday, this voice will fade out. Until that day…"
Pre-Order Goodies
Advance ticket sales will kick off on December 16. Participating theaters will also offer tickets with a "MoviTicke" card that features the movie's visual.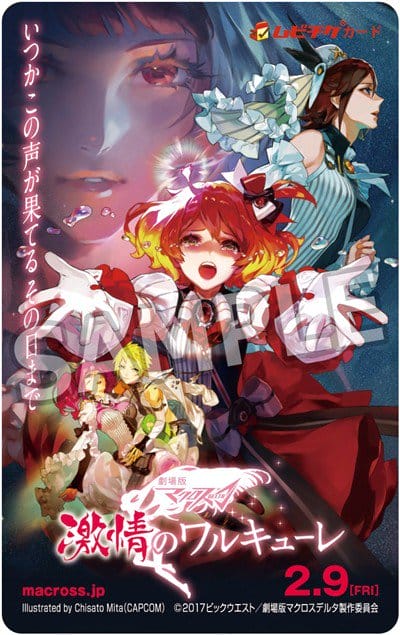 Folks who order at Sofmap will receive one of five acrylic keychains, which feature the members of Walkūre. Sofmap is offering a second SKU, which includes one of five metal badges, which each feature a member of Walkūre.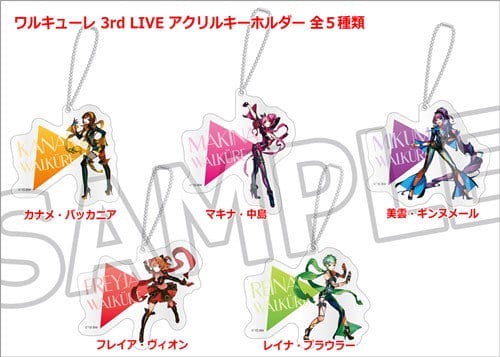 Folks who buy tickets from the official Macross website will be entered to win one of sixty tickets to a live show by Walkūre.
Macross Delta is the latest entry into the long-running Macross franchise. The series, which debuted in April 2016, was directed by Kenji Yasuda (Noein – to your other self) at Satelight, with series creator Shoji Kawamori serving as chief director. The team of Majiro (Barakamon) and Yuu Shindou (My Teen Romantic Comedy SNAFU) provided character designs for the project, while also serving as chief animation directors. Toshizo Nemoto (Log Horizon) will supervised and provided scripts.
Macross Delta the Movie: Passionate Walkūre will retell the events of the original TV series. New scenes and new songs are being produced for the feature, and battle segments will be "strengthened."