Happy Sunday everyone, and welcome to an all-new week of Media Create sales analysis! We took a couple of weeks off for Anime NYC and Thanksgiving, but we're back and ready to talk nerdy to you.
This week saw the release of a few smaller titles, plus Hatsune Miku: Project Diva Future Tone DX for PS4. Still, with Pokémon in play, Xenoblade 2 due this week, and Monster Hunter World hitting next week, we're set for some very real excitement as we trudge toward the holidays!
Nintendo
This week, titles on the Big N's hardware claimed twelve spots on the big board. It was an even console split this time, with six 3DS titles and six Switch games making the cut.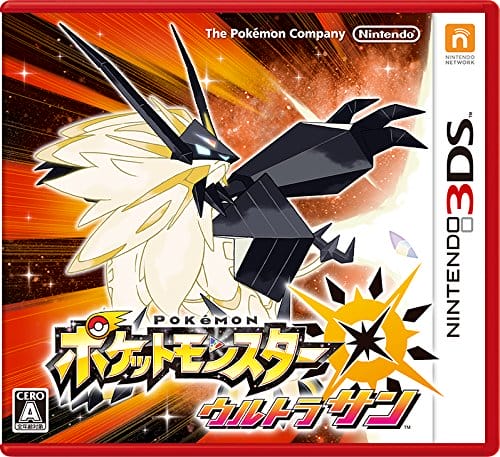 At the front of the pack, fans continue to make their way toward Alola for one more shot at the island trials. Pokémon Ultra Sun & Ultra Moon (3DS) held on to first place this period, with 168,978 copies reaching customers (836,417 LTD). The limited "Veteran Trainer's Pack" bundle, which includes both SKUs, also charted at the #6 spot with 20,297 sales (268,080 LTD). Combined, we're looking at 1,104,497 copies sold to date.
Now, I missed this last week, but there are a few things to unpack. First off, this is low for a Pokémon game. The original Sun & Moon SKUs, for example, debuted with 1.74 million units sold. (That's bad.) At the same time, though, we have a few things to consider. First, the title still cleared a million units sold, despite being what's essentially a "Deluxe" version of the previous Sun and Moon games. Second the 3DS is starting to inch toward its inevitable retirement, with declining hardware sales and a slowly crumbling software sales base. To break a million sales in general is a feat in the Japanese market today, let alone reaching that milestone on sunsetting hardware. So, with that said, I'm impressed. I expect the upcoming Switch game to be an absolute barn-burner, once it finally hits retailers.
In week-two, Ultra Sun & Ultra Moon saw an expected 75% decline week-over-week. This is on the lower end of the drop-off spectrum for a front-loaded genre, which bodes well for continued sales through New Year's.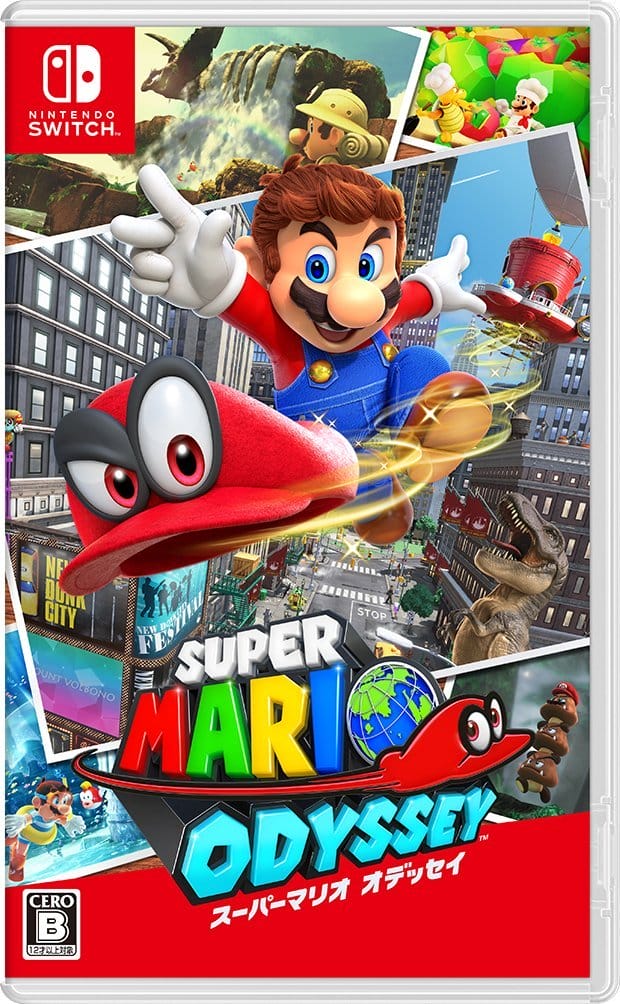 Not far behind, we see Mario taking the Odyssey back to the stratosphere. Super Mario Odyssey (Switch) rose back up to second place this period, with 77,751 units sold (792,059 LTD). The title saw a massive 25% jump this period, which can be partly attributed to attributed to the rise in Switch hardware, particularly as Odyssey is being sold as a bundled title.
That said, the title continues to show some fabulous legs as we enter the holiday season. With just 207,941 units left til it reaches the big one-million, the game should reach the milestone in three weeks… give or take. As always, this is heavily dependent on momentum and assumes a consistent sales curve for the next three weeks.
Speaking of legs, the squids and kids of Inkopolis continue to show what a little tenacity brings ya on the battlefield. Splatoon 2 (Switch) splatted up fourth place this period, moving 30,275 units for the week (1,373,530 LTD). With the current trajectory, we should see the title crack 1.4 million within the next two weeks (I'm banking on next week, given the rising hardware availability), and 1.5 million by end-of-year.
The title continues to be a force of nature for the Switch, as it remains one of the most reliable sellers for the console. The title enjoys a 57.29% attach rate, meaning that more than one unit's been sold for every two Switch consoles, and there are few signs of that ratio really shrinking by the end of December. I'm still placing lifetime sales above the two million mark, especially if the Big N keeps supporting the game outside of that one-year window they've already outlined.
A bit further back on the track, we see Mario and company lobbing shells at each other once again. Mario Kart 8 Deluxe (Switch) drifted to the #7 spot this time around, with 18,846 units sold (837,850 LTD). The title continues to stand as one of the major evergreen entries on the Switch, and should cross the 850K mark within the next two weeks. And, realistically, there's still a legitimate chance that we could see this cross a million sales by mid-2018 at its current pace. Mind you, we will undoubtedly see sales collapse after the holidays, as is the norm, so the usual "10 weeks" figure I'd normally quote is pretty much moot. Still, to see an enhanced port of a Wii U game break 830K sales is nothing short of impressive. I still hold the "watch through Christmas" warning, as long-term health will weigh heavily on how the title navigates the tight holiday space.
Meanwhile, the Hylian Champion's managed to paraglide his way to an all-new achievement. The Legend of Zelda: Breath of the Wild (Switch) climbed up to the #8 space, with 15,162 units sold (657,015 LTD). The title saw an impressive 116% week-over-week jump, which was enough to propel the game past the 650K mark a week earlier than expected. Breaking 650K is an impressive feat, to say lightly, as is the game's continued longevity. As a launch title and a Zelda game, this title's shown incredible legs, that just don't seem to quit. I'm genuinely excited to see how it fares as the holiday season beats us down with exciting new titles.
At ninth place, we're showing that Nintendo's mobile game bump is incredibly real. Animal Crossing: New Leaf's "Welcome amiibo" SKU (3DS) bounded to ninth place with the frantic pace of someone rushing to Nook's. The title sold through 10,806 units (281,571 LTD), which is a staggering 214% increase ove rlast week. I'm genuinely excited to see if the momentum can continue, as we could be looking at 300K sales by January.
Battle tops are back in action this week, with Beyblade Burst: God (3DS). FuRyu's latest entry in the anime-centric Spinja sim moved 9,550 copies in its opening week, to take eleventh place. The title, which is based on the anime of the same name, saw a disappointing opening, moving no more than 20% of it initial allocation. Expect this one to hit the bomba bins sooner than later.
Just outside of the top-10, fans are still finding their inner fashionista. Style Savvy: Styling Star climbed to 12th place this period, with 6,256 copies reaching customers (54,605 LTD). The title does appear to be a victim of both franchise fatigue, coupled with the "last-gen curse", though I'm still hopeful that we could see this crack 100K in the under-charts at some point.
Unfortunately, it seems like few people really have an objection today. Apollo Justice: Ace Attorney (3DS), a port of the popular DS game, stumbled into 14th place with just 4,832 units sold. Famitsu pegs total sales at just 20-40% of the initial allocation, so this one seems to be destined to join the forgotten in the Bomba Bin. Not much to say here, as the Ace Attorney Collection opened at about 26,000 units. This was a failure, partly due to the game, which had little in the way of new content, and partly due to external factors.
Just outside of the courtroom, the rumble rages on. Pokken Tournament DX (Switch) dove down to the #17 space, with 4,197 units sold (126,530 LTD). The game has officially broken the Wii U's 125K sales, which is nothing short of fantastic. How long it can last now, though, is up in the air as the sales appear to be dropping quickly.
At the back of the pack, folks have found a new love for that strange microgame known as "Milk." 1-2-Switch (Switch) returned to the top-20 this period, with 3,921 units sold (283,108 LTD).
On the Hardware Front
The Switch decimated the competition this week, with 145,200 units reaching customers (2,397,528 LTD). We're on track to see the console crack 2.5 million within a week, if that second "Monster Hunter Killer" shipment turns out to be a real thing. At worse, it will crack the milestone by Christmas. Moreover, I do expect sales to be generally higher regardless, as the system continues to sell out, and shortages continue to be a very real issue in Japan.
The 3DS took a distant second place this period, with 34,886 handhelds sold (23,568,004 LTD). Of those, 20,283 were 2DS-XL units.
The Wii U, meanwhile, showed a new spark of life, selling through 84 units (3,328,795 LTD).

Sony
This time around, eight PS4 games made their way into the big board, which held the banner for the PlayStation family.
At the front, everyone's favorite virtual idol danced her way to glory once again. Hatsune Miku: Project Diva Future Tone DX (PS4), which bundles the Hatsune Miku: Future Tone game, plus all of the DLC packs, took third place with 34,896 units sold. For a Hatsune Miku title, this is low. Now, that said, you could attribute this to the fact that the game released as a digital exclusive in June 2016. The title's already sold to its hardest-core fans, so we're really seeing residual sales and hold-outs. I'm curious to see where this one lands when it exits the charts.
A bit futher back, it looks like the Rebel Alliance is falling fast. Star Wars: Battlefront II (PS4) fell to the #10 spot, moving 10,734 copies (49,503 LTD). While we should see this crack 50K, sales are still lagging behind the game's predecessor overall. I'm currently expecting to see sales drop down to the triple-digits next week, as sales follow their typical collapse curve.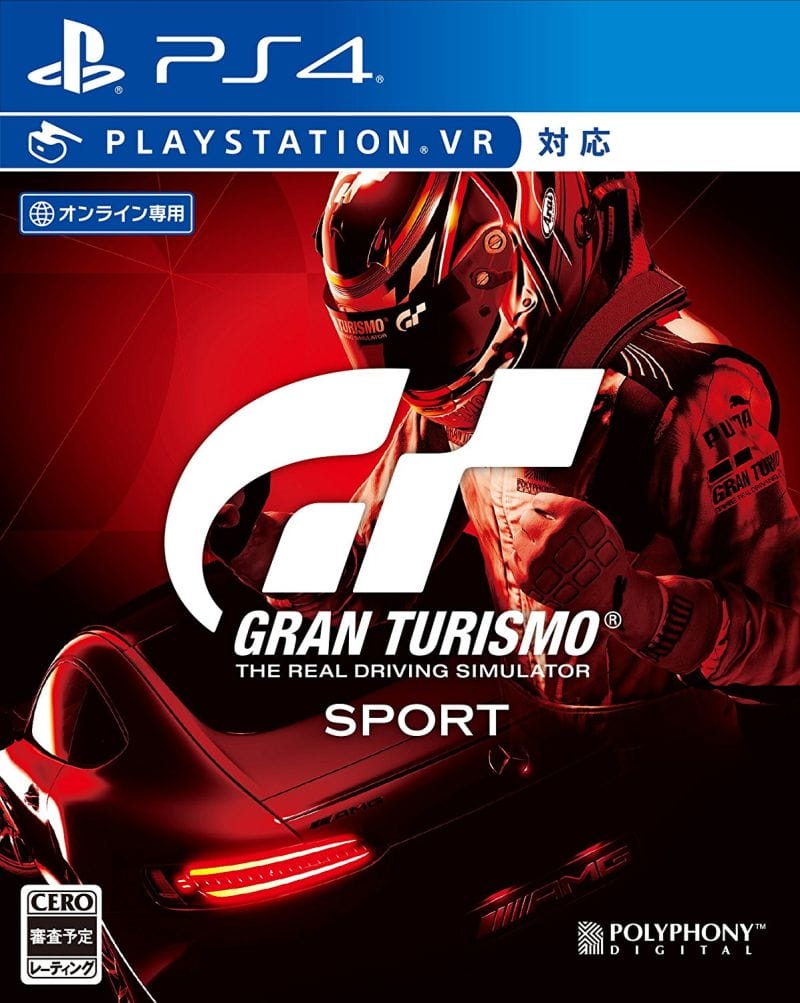 Not far behind, racing fans continue to hit the track. Gran Turismo Sport (PS4) rose up to the #13 space this week, with 5,940 units sold (193,443 LTD). The title should crack 200K next period, which is a small comfort overall. While this is good, I'm not expecting the title to go much further – maybe 225K, maybe 250K, but both are incredibly low given the usual numbers the franchise has put out in the past.
Somehow, in some way, Ark: Survival Evolved (PS4) has managed to endure. This dino-hunting title held its place at 15th, pushing another 4,308 copies (114,287 LTD). I'm curious to see how this one fares as we get closer to the upcoming Monster Hunter World release, especially since it's on track to crack 125K by Christmas at its current pace.
I
n the bottom quadrant, we see a new batch of Time Patrollers taking that trip to Conton City. Dragon Ball Xenoverse 2: Deluxe Edition (PS4), which bundles the game and its DLC together, opened at the #16 space, with 4,216 units sold. Famitsu is pegging this one at 40-60% sell-through, which is fairly low for a Dragon Ball game. It certainly moved less than the Switch version of the game, which saw 24,045 sales in its opening week. I wouldn't call it a bomb outright, but it's certainly much lower than expected, nonetheless.
Meanwhile, folks continue to find a home in ancient Egypt with Assassin's Creed: Origins (PS4). The title shifted another 3,662 units this period, to take 19th place. I do expect it to disappear from the charts in the next round, but I do still hold out a small hope that we'll see it reach 100K before its inevitable exit.
At the back of the pack, it looks like B.J. Blazkowicz is in some very real trouble. Wolfenstein II: The New Colossus (PS4) launched at 20th place, with a piddling 3,555 sales.
This. Is. Low.
This is the very definition of a bomb, with sales moving below 40% of their initial shipment, and failing to even reach 4,000 at market. Expect this one to disappear from the charts next week.
On the Hardware Front
The PlayStation 4 took a close third place this period, with 26,909 units sold (5,593,456 LTD). Of those, 6,525 were PS4 Pro units. The Vita, meanwhild, saw a small sales bump. The handheld shifted 5,964 units this time around (5,742,210 LTD).
The PS3, meanwhile, sold a consistent 46 consoles this period (10,469,733 LTD).
Microsoft
Again, Microsoft is making the effort – they're doing work. The XBox One moved 408 units this period, with 212 being XBox One X consoles. Keep it up, guys! We may see the line reach 500 units yet!