Happy Sunday everyone, and welcome to an all-new week of Media Create sales! Switch-owning RPG fans rejoiced, as Xenoblade Chronicles 2 brought the Cloud Sea to life. The PS4 was no slouch, though, with Little Witch Academia: Chamber of Time offering PS4 owners a chance to explore Luna Nova, while Nobunaga's Ambition appealed to the strategy geek in all of us.
That's to say nothing of Kirby Battle Royale, the latest entry in the Pink Puffball's long-running series.
There's a lot to cover this week, so let's dive straight into the numbers!

Nintendo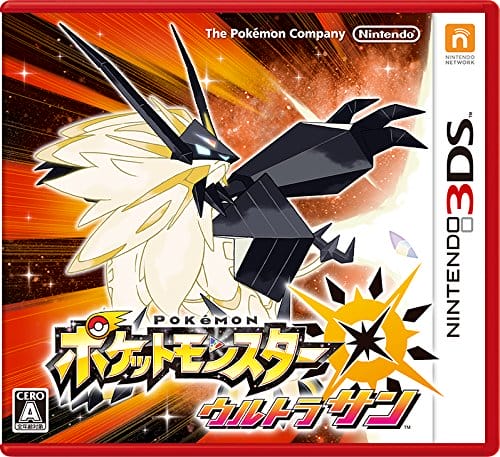 Titles on Nintendo hardware claimed fourteen titles on the big board, with eight Switch titles and six 3DS games making the cut.
At the front of the pack, we see a new batch of trainers looking to beat that winter chill. Pokémon Ultra Sun & Ultra Moon (3DS) held on to the #1 spot this week, with 107,657 units sold (944,074 LTD). The limited-edition "Veteran Trainer's Pack" bundle, which includes both SKUs, also charted at the #11 space, moving 10,872 this time around (278,952 LTD). Combined, we're looking at 1,223,026 copies sold to date. The single SKU versions are poised to crush that million mark next week, at the current pace.
As of now, I'm not sure what I can really say that I didn't mention last week. Sales remain incredibly strong for the title, and the legs should hold up into the new year. I don't doubt that we'll see 1.25 million by Christmas on the single-SKU sales, with 1.5 million being a very attainable goal on the multi-SKU tally.
Not far behind, Rex and Pyra made their grand entrance with Xenoblade Chronicles 2 (Switch). Monolith Soft's latest RPG shifted 97,732 units in its opening week, which was enough to secure second place. And, really, this is a decent opener. The title beat out week-one sales of titles from far bigger franchises, including Kingdom Hearts 1.5 + II.5 ReMIX (PS4, 62,770 week-1) and Layton's Mystery Journey: Katrielle and the Millionaire's Conspiracy (3DS, 70,867 Week-1). Opening week numbers are actually closer to ARMS, which debuted with 100,652 copies sold.
This is the biggest launch for the franchise to date, handily beating out Xenoblade Chronicles X's (Wii U) 85,586 week-1 sales, and chewing through 60-80% of available inventory. We should see the usual 73-85% drop next week, with estimates looking toward the high side. I don't doubt that we'll see the game crack 100K next week, but it's really kind of a dice roll to see if it can get much further by the new year.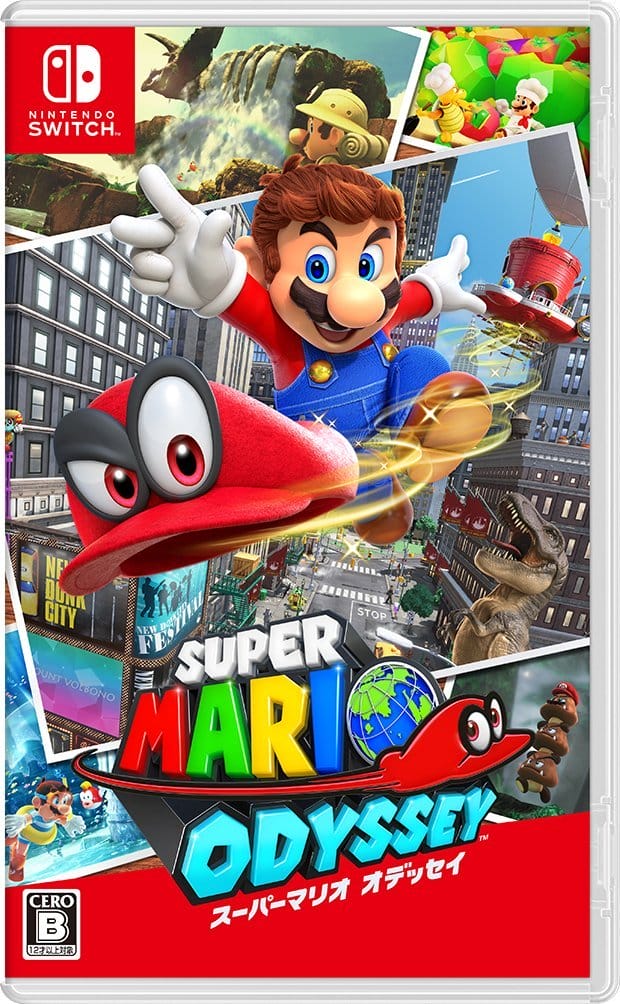 That said, a certain former-plumber's future continues to be an incredibly bright one right now. Super Mario Odyssey (Switch) dipped down to third place this period, pushing 61,596 units for the week (853,654 LTD). At the moment, Odyssey's legs are still incredibly strong, though we are seeing real slippage in the overall numbers. A 21% drop week-over-week is definitely something that you feel. I'm revising this one's performance down a bit, changing that "three weeks to a million, give or take" to four weeks from now. We should see sales remain strong through the holiday, but reaching that million-sales mark will depend heavily on a consistent sales curve going forward. Odyssey needs to average about 44,087 per week to hit a million by the end of the year.
The battles in Inkopolis continue to run hot in the top-5. Splatoon 2 (Switch) moved another 36,246 copies (1,409,776 LTD) to keep its fourth place position. The title cracked 1.4 million sales this period, and enjoys a shows few signs 55% attach rate. Literally one copy has been sold for every two units in the market which, at this point, is nothing short of impressive. More astounding, though, is that the title shows few signs of slowing down. Expect this one to crack 1.5 million by the end of the year, maybe first week of 2018 at its current pace.
The amazing Kirby makes his big return this week, with Kirby Battle Royale (3DS). The pink puffball's latest adventure debuted at fifth place, with 28,023 units sold. Honestly, this one's a bit odd in the market as a whole. Sales were low, with the title clearing less than 40% of its initial shipment. Meanwhile, the title's grossly underperformed in comparison to Planet Robobot (144,846 week-1).
That said, this isn't bad for a late-life filler title. Kirby Battle Royale will likely clear 75K, maybe 100K in the long run, but I don't see it going much further than that.
The shells and bob-ombs continue to fly with reckless abandon in the top-10, as Mario and friends take to the track. Mario Kart 8 Deluxe (Switch) clung to the #7 space this period, with 23,388 units sold (861,238 LTD). Honestly, I'm not sure what to say here, as this is clearly an evergreen title by this point, and it's crushed the 850K barrier. At its current pace, Mario Kart hitting a million in 2018 isn't an unreasonable expectation, so long as sales continue to keep at the 10-20K per week level. For now, I'm just keeping the "Watch Through Christmas" warning up, as long-term health will depend heavily on the game's performance through the holidays.
It seems that Tom Nook is really loving the mobile bump. Animal Crossing: New Leaf's "Welcome amiibo" SKU (3DS) kept its address in ninth place, moving 13,068 copies for the week (294,639 LTD). We should see this one crack the 300K mark by next sales period, far ahead of my initial "by January" prediction. More interesting, though, is the fact that the title jumped another 21% over its 214% jump last period. It's clear that Pocket Camp has given the title a shot in the arm, and I'm curious to see just how long this new momentum can last.
A bit further back, we see the Hylian Champion preparing for his upcoming motorcycle ride. The Legend of Zelda: Breath of the Wild (Switch) dipped to 10th place this time around, with just 11,634 units sold (668,649 LTD). As of now, I'm not sure what more I can say at this point. For a launch title and a Zelda game, the reception has been nothing shy of astounding.
Meanwhile, the battle for the fate of humanity has begun anew in the under-charts. Attack on Titan 2: Future Coordinates (3DS) launched at 12th place, with 8,353 units sold. Batten down the hatches, folks, because we have a bona-fide bomba, here. Attack on Titan 2 failed to move 20% of its initial shipment, and week-1 sales are criminally low. Granted, the general expectation was that this would under-perform. Still, given the strength of the brand and the timing of the release, this has to be a black eye for Spike Chunsoft. Expect this one to drop off the charts quickly.
Of course, Jill and Barry didn't fare so hot this week, either. Resident Evil: Revelations Collection (Switch), a bundle which includes both Resident Evil Revelations games, launched at 14th place with 6,540 copies reaching customers. While sales are low, the title did move between 40 and 60% of its initial shipment according to Famitsu. Current estimate pegs the initial shipment at about 10,000, which the game should reach easily by the end of the year. It won't light the charts on fire, but given that this is a port of an HD remaster of older games, I'm not too concerned.
That said, would-be fashion designers in Nintendoland should be concerned. Style Savvy: Styling Star (3DS) fell back to the #15 spot this period, pushing 6,450 units for the week (61,055 LTD). The game is still trending far behind prevous entries, though it should at least reach 75K. I'm curious to see how the inevitable new title on the Switch will fare in comparison at this point, at there is some very real franchise fatigue showing in 3DS country.
A bit further back, strategy geniuses make their move. Nobunaga's Ambition: Taishi (Switch) made its opening gambit at 17th place, with 5,636 units sold. The title is trending far behind its PS4 equivalent, which moved 27,230 copies. Still, both games between 20 and 40% of their launch allocation, per Famitsu, so they should ideally clear their inventories by the beginning of the year.
At the back of the pack, 1-2-Switch (Switch) continues to find an audience. The quirky microgame collection managed to move 4,758 copies (287,866) to take the #20 space.
On the Hardware Front
The Switch had another impressive week this time around, with 124,770 units sold (2,522,298). This week saw the console crack 2.5 million, which is an impressive milestone, to say the least. In nine months, the Switch has nearly crushed the Wii U's lifetime sales, and sits at just under half of the PS4's lifetime numbers. And, more impressive, the system still stands at "sell-out" status. Expect to see sales remain high through 2017, and into 2018, with three million by February being a very real possibility.
The 3DS, meanwhile, continues to ride high. The system sold through 36,238 units (23,604,242 LTD) to take an easy second place. The Wii U, on the other hand, is just drifing along to oblivion. Nintendo's quirky console moved a mere 45 units (3,328,840) to take last place.

Sony
The PlayStation family took six spots on the big board, with six PS4 games making the cut.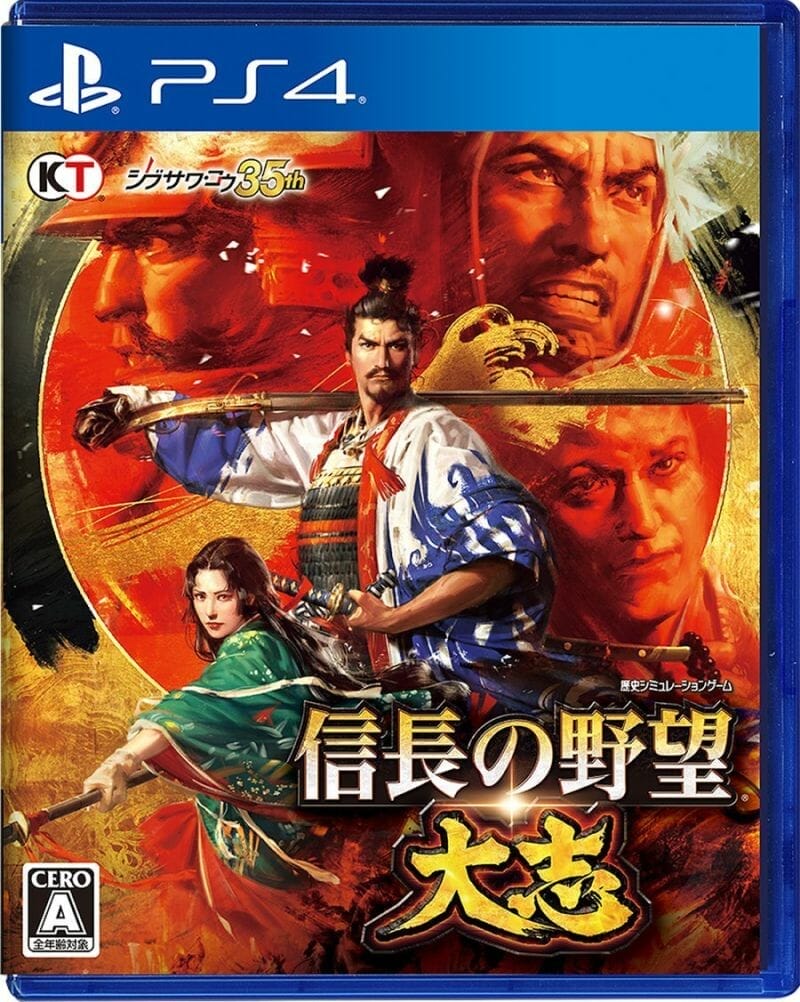 At the front of the lineup, we see tacticians flexing their mental muscles. Nobunaga's Ambition: Taishi (PS4) launched at the #6 spot, with 27,230 units sold. Honestly, I don't have much to say on this one, as sales are roughly in-line for the franchise. I expect this to be a short-lived title in the charts, though it should clear its initial shipment.
The war continues to rage on Normandy Beach a bit further in the lineup. Call of Duty: WWII (PS4) moved another 15,505 copies this week (306,501 LTD), to claim eighth place. The title continues to show impressive legs at this point, and just cleared a major milestone with 300K units sold. We should see this one crack 350K by the end of the year, which is nothing short of impressive.
Sadly, it looks like Luna Nova isn't attracting as many students as it hoped. Little Witch Academia: Chamber of Time (PS4) debuted at the #13 space, with 8,069 units sold. While I do expect to see sales crack 10K, it shouldn't go too far beyond that. Still, this could be a modest success for Bandai Namco. It looks like Chamber of Time is moving within expectations, as the game shifted between 40 and 60 percent of its launch allocation per Famitsu. We'll likely see the initial run sell out by the end of the year, if the game follows the typical sales curve.
Now, if you want to talk failure, Star Wars: Battlefront II (PS4) has you covered. The force was not with this title, which moved a mere 5,886 copies this week (55,389 LTD) to take 16th place. Sales are dropping faster than a diseased Gamorrean, so expect this one to leave the charts before it cracks that 100K mark.
Meanwhile, everyone's favorite digital diva is enjoying her encore presentation. Hatsune Miku: Project Diva Future Tone DX (PS4), which bundles the game with all DLC packs, stepped down to the #18 spot, with 5,579 copies reaching customers (40,475 LTD). Expect this one to dance off the charts entirely next sales period.
Sadly, it looks like the Real Driving Simulator spun out just before the finish line. Gran Turismo Sport (PS4) skidded to a stop at 19th place, with 5,542 units sold (198,985 LTD). I'm not expecting this one to be on the charts next week, but I'm hoping I'll be pleasantly surprised.
On the Hardware Front
The Playstation 4 took a close third place this period, with 33,407 units sold (5,626,863 LTD). Of those, 8,244 were PS4 Pro consoles. The Vita, meanwhile, held on to fourth place with 6,127 handhelds reaching customers (5,748,337 LTD).
The PS3, on the other hand, continues its slow walk into the darkness. The seasoned system sold through 48 units this week (10,469,781 LTD).

Microsoft
They did it! They really did it! The XBox One shifted 508 units this week (84,571 LTD). While generally pathetic overall, this is a pretty big achievement for the XBox, as it struggled to retain two-digit sales earlier this year. Keep reaching for that rainbow, Microsoft, and remember that we're currently smack-dab in the middle of the holiday bump period.