It looks like Rintarō Okabe had a big birthday surprise, after all… the good kind. Not the "this will screw me up forever" kind.
Earlier today, the official Steins;Gate 0 anime website updated with a new teaser trailer, as well as details on the show's cast, crew, and premiere window. We break the details down below:
Trailer
The 30-second promo opens with Kurisu Makise introducing herself to Rintarō Okabe as Amadeus, before she begins explaining the core plot points behind the series.
Staff
Kenichi Kawamura (Rozen Maiden, SoniAni: Super Sonico The Animation) will take the director's chair on Steins;Gate 0 at studio White Fox, with Tomoshige Inayoshi (Battle Spirits: Sword Eyes) providing character designs. Jukki Hanada (Love Live! School idol project, Steins;Gate) is in charge of series composition. Illustrator huke is credited with original character designs.
Hanada was also in charge of series composition for the original Steins;Gate anime. Tomoshige Inayoshi was an episode animation director for the original series.
Cast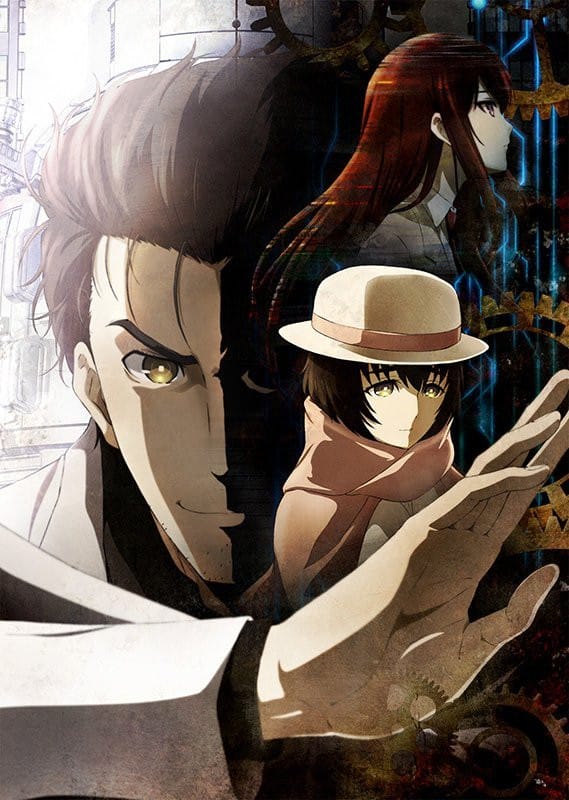 The series will star the following:
Rintarō Okabe: Mamoru Miyano
Mayuri Shiina: Kana Hanazawa
Itaru Hashida: Tomokazu Seki
Kurisu Makise: Asami Imai
Moeka Kiryū: Saori Goto
Ruka Urushibara: Yu Kobayashi
Faris Nyannyan: Haruko Momoi
Suzuha Amane: Yukari Tamura
Maho Hiyajō: Sayuri Yahagi
Kagari Shiina: Megumi Han
Yuki Amane: Yukari Tamura
All of the confirmed players are reprising their roles from the Steins;Gate visual novels and the 2011 anime series.
Broadcasting
The series will air in April, following a re-broadcasting of the original Steins;Gate anime.
Steins;Gate 0 was announced as part of the "Steins;Gate World Line 2017-2018 Project," which was originally unveiled at this year's Anime Expo. At the convention, Kadokawa showed off a promotional trailer, which included the Steins;Gate 0 logo, as well as characters Rintarō Okabe and Mayuri Shiina clad in her Steins;Gate 0 outfit. The two are standing before the original Radio Kaikan building, which was devastated by a satellite impact. The trailer hints that the gate between "Zero" and the Beta World (where Rintarō was unable to save "her") will open.
Steins;Gate 0 is a 2015 follow-up to the original Steins;Gate. The title was released in North America in December 2015 by publisher PQube.
Source: Otakomu