Again, this is the slice of life show with the pretty boys.
Earlier today, the official Touken Ranbu: Hanamaru anime website updated with a new teaser trailer for upcoming second season Zoku Touken Ranbu: Hanamaru. The 90-second trailer features opening theme song Hanamaru In no Hi no Moto de by Toshiki Masuda and Mitsuhiro Ichiki as a background track.
The series will hit Japanese TV on January 7. The series will air on the following networks:
Tokyo MX: 1/7/2018 at 24:00 (1/8/2018 at midnight)
BS11: 1/7/2018 at 24:00 (1/8/2018 at midnight)
Kantai TV: 1/7/2018 at 25:55 (1/8/2018 at 1:55AM)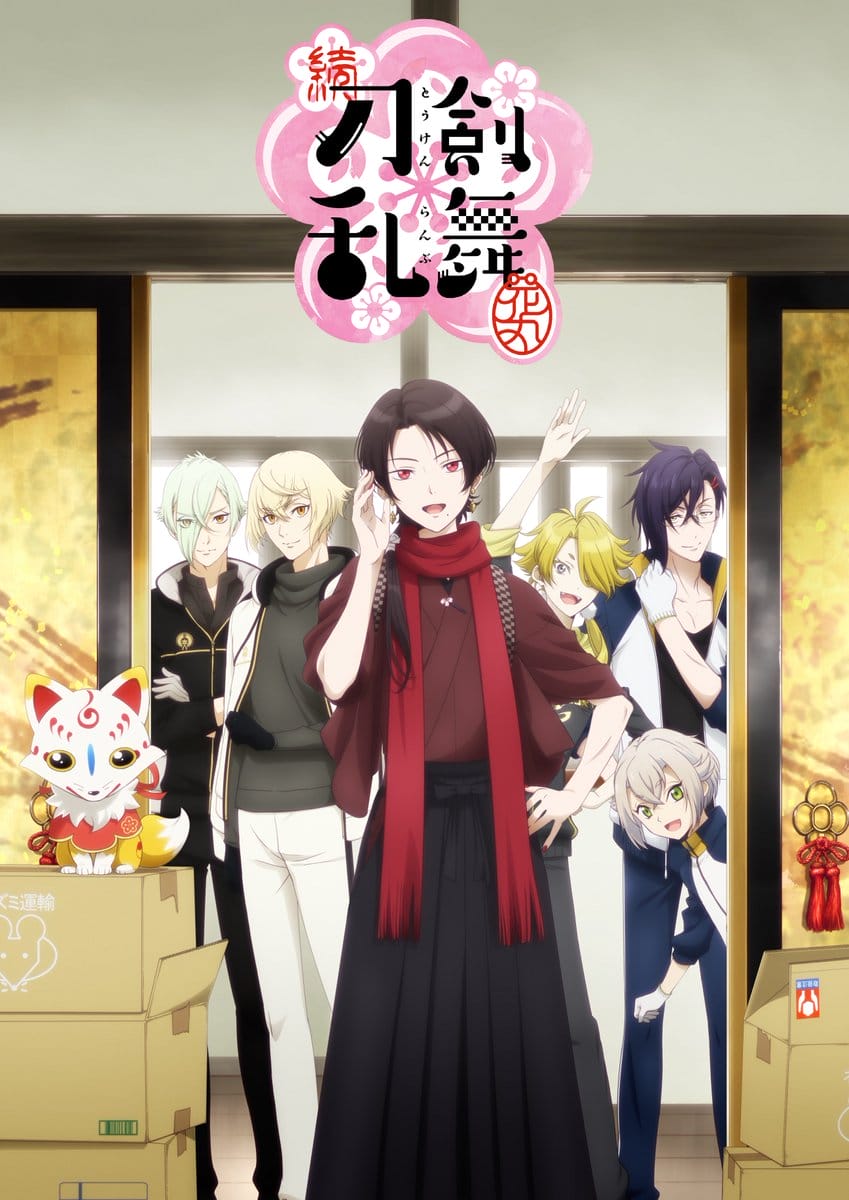 Digital distributor DMM.com will carry the show starting on January 8.
The season is currently slated for twelve episodes, which are titled as "months." The first episode, "First Month: I Need to Get Stronger" will be set on New Year's Eve.
The new season will be directed by Tomoaki Koshida at Doga Kobo, with Junichiro Taniguchi (Monthly Girls' Nozaki-kun, Puella Magi Madoka Magica the Movie Part 1: Beginnings) returning to provide character designs. Writing group "WriteWorks" will be taking charge of series composition for the run.
Touken Ranbu – Hanamaru is based on DMM's Tōken Ranbu online browser-based video game. Takashi Naoya (Luck & Logic) directed the show's first season at Doga Kobo, with Junichiro Taniguchi providing character designs. Pierre Sugiura (Barakamon, Bottom Biting Bug) was in charge of series composition and writing the show's scripts.
The "Touken Danshi" characters will take turns in providing vocals for the opening theme song. Much like the previous season, each episode will have a different closing theme.
The first season aired in the Fall 2016 broadcast period. Crunchyroll streamed the show as it aired, while Funimation produced a SimulDub.
Funimation describes the series as:
In the year 2205, the past is threatened by the historical revisionists who seek to change it. Protecting history becomes the task of a boisterous band of swords that are brought to life, including the glamorous Kashuu Kiyomitsu and the kindly Yamatonokami Yasusada. Beyond their battles, these legendary swords from different eras lead charming daily lives.
Source: Comic Natalie