Luffy's world is coming to life in ways you've never seen before… or something!
Earlier today, Bandai Namco Entertainment Asia started streaming a new trailer for upcoming game One Piece: World Seeker. The 90-second teaser offers a brief glimpse at actual gameplay, which includes traversal and battle segments.
One Piece: World Seeker will be released in the Americas and Europe next year, on the PlayStation 4, XBox One, and Steam.
Bandai Namco describes the title as:
Set sail in an all-new ONE PIECE adventure in ONE PIECE: World Seeker! Luffy and the Straw Hat Pirates are back in a new story that puts players' into Luffy's point of view, as he battles and explores an expansive and seamless world. Open landscapes provide many paths for players to experience Luffy's gum-gum abilities and swing into action.
Bandai Namco previously released several screenshots for the title. You can check these out below:
One Piece: World Seeker is being developed by Ganbarion. The title will be a one-player open-world game, which places players in control of Luffy. Bandai Namco's localizations will include the Japanese voice acting.
The title is slated to ship as a PlayStation 4 exclusive in Japan.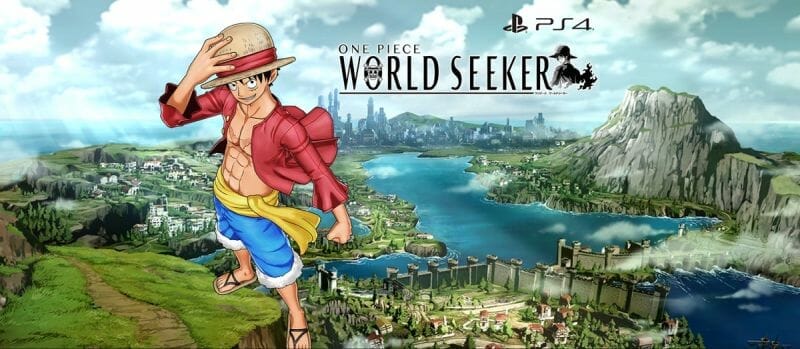 Eiichiro Oda's One Piece manga launched in Weekly Shonen Jump in July 1997. The title currently spans 87 volumes, with the most recent hitting stores on November 2. One Piece is the best-selling manga title in the world, with over 430 million copies sold across the globe.
The title spawned an ongoing anime TV series, which began airing on October 1999. Toei Animation produced the series, which has featured seven directors, three showrunners, and three character designers over the course of its run. 808 episodes have been produced to date.
In addition to the TV series, One Piece spawned over 30 movies and TV specials, as well as more than 40 video games. The most recent title, One Piece: Great Pirate Colosseum, hit Nintendo's 3DS on September 21, 2016. The title launched at 9th place on the Media Create charts, with 9,097 copies reaching customers.
Viz Media currently holds the rights to the One Piece manga, while Funimation releases the anime in the west. Viz describes the title as:
As a child, Monkey D. Luffy dreamed of becoming King of the Pirates. But his life changed when he accidentally gained the power to stretch like rubber…at the cost of never being able to swim again! Years, later, Luffy sets off in search of the "One Piece," said to be the greatest treasure in the world… As a child, Monkey D. Luffy was inspired to become a pirate by listening to the tales of the buccaneer "Red-Haired" Shanks. Luffy follow him as hesets out on his adventure…one guy, alone in a rowboat, in search of the legendary "One Piece," said to be the greatest treasure in the world…
Source: Twitter (YonkouProd)