Happy Sunday everyone, and welcome to an all-new week of Media Create sales! This week is going to the EXTREME! with the release of Yakuza Kiwami 2 and a new Earth Defense Force on the PS4.
More important, though, is the fact that we're headed closer still toward that holiday peak week, so expect sales to be generally up again across the board. And as always, I warn that these numbers will crater after the holidays.
Speaking of the holidays, there may not be an update next week, due to the Christmas weekend. I apologize for the inconvenience, but hope you have a wonderful holiday season!
But enough about that. Let's get to the numbers!

Nintendo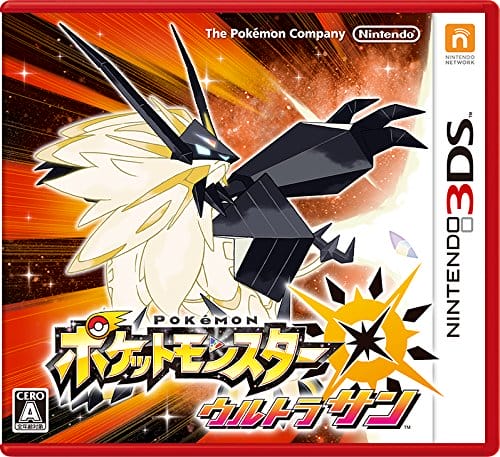 Titles on the Big N's hardware claimed thirteen spots on the charts this week, with eight Switch games and five 3DS titles making the cut.
At the front of the pack, we see that the newest Alola outing continues to be a hit with gamers across the board. Pokémon Ultra Sun & Ultra Moon (3DS) dipped to third place this period, with 106,094 copies reaching customers (1,050,168 LTD). Now, I should note that sales were pretty much flat this week, with a mere 1% dip from last week. The title continues to be a consistent seller, and should remain at about this level as we head toward new year's. We should see this one crush the 1.25 million sales milestone by New Year's, so long as sales remain consistent.
The limited-edition "Veteran Trainer's Pack" bundle, which includes both SKUs, also charted at the #14 space, moving 11,198 copies this time around (290,149 LTD). Combined, we're looking at 1,340,317 units sold to date.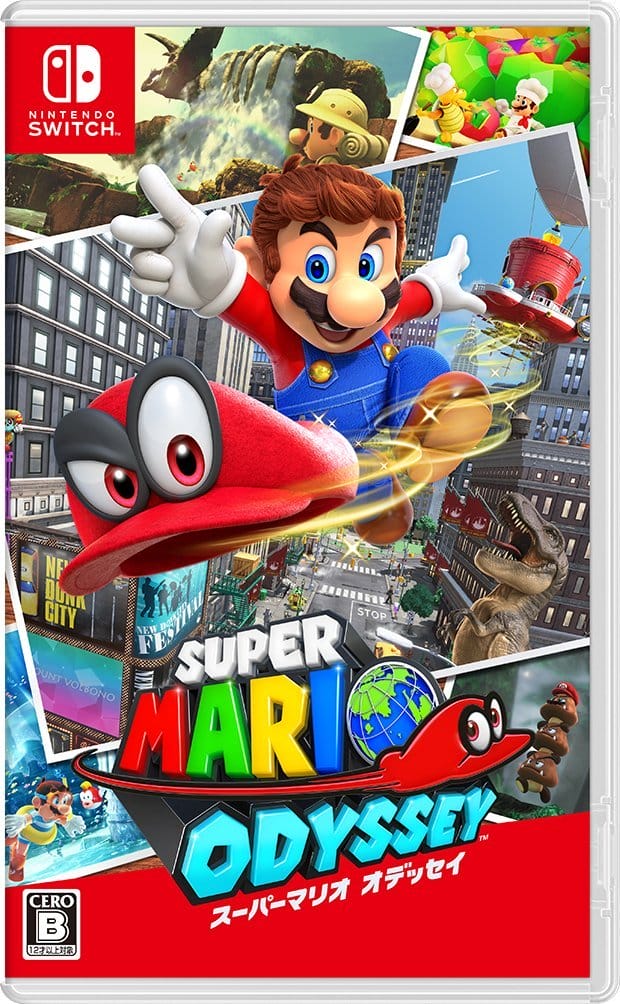 Not far behind, that New Donk feeling continues to linger for eager Switch buyers. Super Mario Odyssey (Switch) moved 95,816 copies this week (949,470 LTD) to take an easy fourth place. The title is quickly closing in on a million sales, and should reach the milestone by next sales period. More interesting, though, is the massive bump we saw this week. *Mario Odyssey* saw a jump of 56% this time around, which can absolutely be attributed to the extra hardware entering the retail channels. Indeed, this seems to be the case for just about all Switch games this period… save poor Xenoblade Chronicles 2… but I'm getting ahead of myself. Right now, *Mario Odyssey* enjoys a 35.33% attach rate, meaning that one in three Switch consoles has a copy of this game with it. That's an enviable total, to say lightly.
Speaking of enviable sales, Inkopolis still stands as a must-see destination for Switch owners. Splatoon 2 (Switch) dove down to fifth place this period, pushing 50,594 pieces this period (1,460,370 LTD). You want to talk Off the Hook? Talk about these sales.
Much like Mario Odyssey, Splatoon 2 is reaping major benefits from Nintendo's latest hardware push. The title saw a 40% jump in sales this time around, which is nothing short of fantastic for a six-month-old game. As it stands, the title currently holds a 54.35% attach rate, which means that more than one in every two consoles has a copy of this game with it. And, more important, we should see the title crack that ever-important 1.5 million sales milestone by next week, so long as sales don't crater.
Those who don't want to see the world or shoot up the Splattlefields are finding some fun on the race track. Just don't tell Polygon, because that's apparently a bad thing. 'Cause reasons. Mario Kart 8 Deluxe (Switch) caught a mushroom boost to 6th place, with 33,315 units sold (894,553 LTD). We will see this one crack 900K next sales period, with a real shot of that million sales mark being hit in early 2018. For now, I'm going to keep that "Watch Through Christmas" warning up, as long-term health will depend heavily on the game's performance through the holidays.
Sadly, it looks like Rex is having some problems with the Core Crystal gacha this week. Xenoblade Chronicles 2 sold through 19,678 pieces this period (117,409 LTD), which is enough to claim the #8 spot. The title is following a typical RPG sales progression, which is pretty much expected at this point. While it will clear 125K next sales period, I don't see it going that much higher given its current momentum. 150K is a maybe, but anything else would require a miracle, or a force of nature. Still, the title is trending well, and performing above par, overall, so RPG fans can call this one a win.
As we enter the bottom of our top-10, we see everyone's favorite pink puffball heading into the fray. Kirby Battle Royale (3DS) shifted another 19,325 copies this period (47,348) to take the #9 space. And, really, this isn't awful. Though the title continues to underperform, its week-2 drop was incredibly shallow. This could bode well for potential legs in the under-charts. As of now, though, I'm still going to argue that sales aren't too hot, especially in light of last year's Planet Robobot.
At the very precipice of the Great Plateau that is the top-10, Link continues to persist. The Legend of Zelda: Breath of the Wild (Switch) held on to the #10 space, with 14,342 units sold (682,992 LTD). We should see this one crack 700K by Christmas at its current pace. As of now, though, I'm just going to remind you that the fact that we're seeing a Zelda game in the top-10 on the Japanese carts nine months after release is nothing short of staggering.
Speaking of staggering, the friendly folks in Animal Crossing continue to bring new players into the fold. Animal Crossing: New Leaf's "Welcome amiibo" SKU (3DS) moved 11,878 pieces (306,517 LTD) to take twelfth place. The Pocket Camp bump is very real at this point, and has helped to propel this particular SKU past the 300K sales mark. I'm curious to see if this newfound momentum can hold through the new year.
A bit further back, we can see a bunch of 3DS owners proclaiming "Baby, I'm a (Styling) Star!" Style Savvy: Styling Star kept its doors
open at the #15 space, with 9,649 units sold (70,704 LTD). We should see this one crack 75K next sales period, but I don't see it cracking 100K still outside of a genuine miracle.
This week saw another entry into San-X's quirky-yet-adorable world with Sumikko Gurashi: Sumikko Park e Youkoso (Switch). The Switch debut for the franchise captured 16th place, with 9,435 copies reaching customers. Retailer expectations peg this one as a low seller, with just 20-40% of inventory reaching customers according to Famitsu. Personally, I have to ask "What the hell are you looking for?" – The 3DS entries, which launch on a platform with ten times the userbase, barely move 20,000 units in their opening weeks. To see this entry, which launched into a userbase of 2.6 million, doing half that is enough for me to give it a pass. It wasn't going to move hardware, and it's not going to shake the earth with some surreal performance. it'll likely sell its 10K, then wallow in the bomba bins because retailers over-estimated demand on a niche title that just saw a big 3DS game in July..
On the note of titles performing as expected, Pokken Tournament DX (Switch) continues to pull its weight in the under-charts. The feisty fighting game pushed 8,362 units this period (139,637 LTD) to take 17th place. If the Pokken can maintain its momentum, we should see it crack 150K by the end of 2017.
At the back of the pack, it's everyone's favorite party game… plus a bunch of tech demos. 1-2-Switch moved another 7,604 copies this week (295,470 LTD) to take 19th place. We should see this crack 300K next time around, so long as sales can hold steady.
On the Hardware Front
This was another banner week for the Nintendo Switch, which sold through a staggering 164,908 units (2,687,206 LTD). It goes without question that Switch was also the top performer for the period. The title continues to be supply constrained in Japan, so Nintendo will likely be heavily rewarded if they can get another couple of shipments of this magnitude out before the Christmas holiday.
The 3DS also saw strong sales this time around, taking third place with 45,573 units sold (23,649,815 LTD). Of these, 27,074 were 2DS-XL handhelds.
The Wii U, meanwhile, continues to seek a very long nap. Nintendo's quirky console shifted just 70 units this period (3,328,910 LTD).
Sony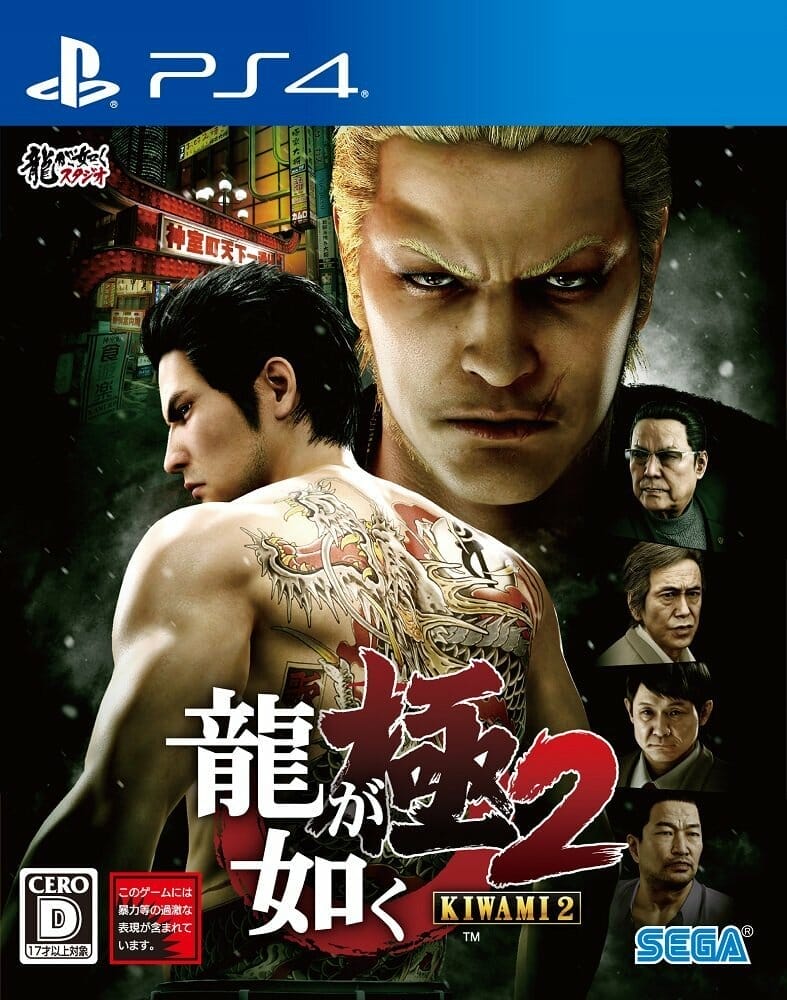 The PlayStation family managed to claim seven spots on the big board this week, all of which were PS4 games. At the front of the pack, we see Kiryu back to remind fans that Kiwami means EXTREME!. Yakuza Kiwami 2 (PS4) took top honors this period, with 131,931 units sold. And, honestly, this is a decent showing.
The first Yakuza Kiwami sold through 103,256 units in its first week on the PS4, and 163,683 copies in multiplatform sales. While it's not quite up to the first Kiwami's multiplat sales, the game is outperforming the PS4 version of its predecessor by 30%. We should see Yakuza Kiwami 2 crack 150K next sales period, which is fairly strong for a remake of a twelve-year-old game.
Not far behind, we see some space bugs are getting squashed with reckless abandon. Earth Defense Force 5 (PS4) shot up second place with 111,075 copies reaching customers. This is a decent opening, despite the fact that the title is trending below its predecessor, Earth Defense Force 2025 (2013, PS3), which debuted with 154,689 sales.
Given that console sales are down across the board (partly due to numerous new consumption taxes have led to a general lowering of sales across the board since 2015), I'm willing to give the decline a pass. More important, though, will be the game's legs. I do expect this to follow the usual 75-85% drop next sales period, so we may see this one struggle to reach the 150K mark.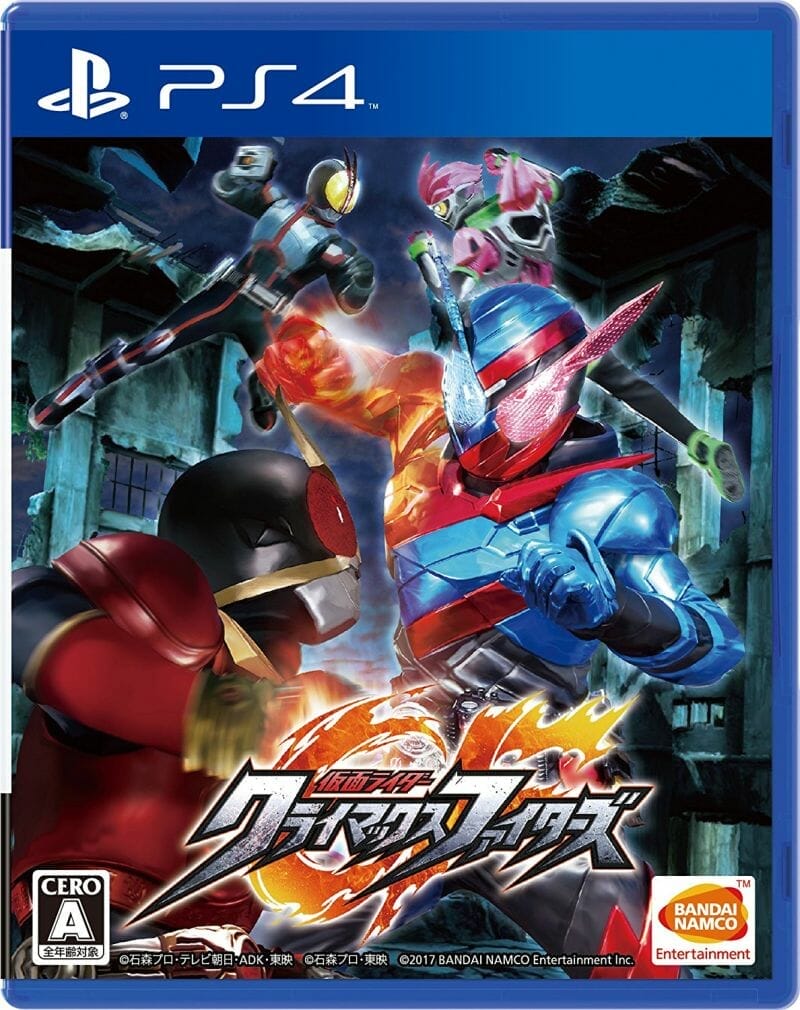 Deeper down the charts, we see that famous bug-flavored hero bringing justice as he liberates the world from SHOCKER. Kamen Rider: Climax Fighters (PS4) launched at the #7 space, moving 21,971 during the week. The title is selling roughly on-par with last year's Kamen Rider: Rider Revolution (3DS, 2016), which launched with 23,308 copies. It's still trending far below other previous PlayStation counterparts, but at least sales are remaining fairly steady across the board.
Just outside the top-10, we see that Willamette is still a (relative) hotbed of activity. Dead Rising 4: Frank's Big Package (PS4), which includes Dead Rising 4 plus all of its DLC, debuted at 11th place with 13,029 copies sold for the period. Sales are a bit disappointing, though, given that this is the title's big debut on the PS4. I don't expect this one to stay on the charts for long, but I do hope that we'll see it crack 25K, at the very least.
A bit further back, we see folks still find their way to the front, where they watch people open loot boxes… just like our forefathers did. Call of Duty: WWII dipped down to the #13 space this week, with 11,589 units sold (318,089 LTD). The title is still on track to crush 350K by the end of the year, assuming the current pace, which is nothing short of fantastic.
In the lowest depths of the charts, we find ourselves in the land of the re-releases. Nioh: Complete Edition (PS4), which includes Nioh plus all of its DLC packs, slashed up 18th place, with 8,021 sales. Not far behind, Horizon Zero Dawn: Complete Edition (PS4), which includes the core game and the Frozen Wilds expansion, hunted down the #20 spot with 7,309 units sold.
On the Hardware Front
The PlayStation 4 took a hard-fought second place this period, selling through 85,687 units (5,712,550 LTD). Of those, 45,163 were PS4 Pro consoles. Though this is a strong week, for sure, the real treat will come next week, when the console should finally surpass the Vita. It's been a strong year for the PS4 lineup, and this really has paid off in the form of hardware sales, especially as we inch closer to the big holiday.
The Vita was able to hold on to fourth place, with 8,483 units reaching customers (5,756,820 LTD). The PS3, meanwhile, saw sales stay completely flat, with 48 units sold (10,469,829 LTD).
Microsoft
This was another strong week for the XBox One, which sold thorugh 481 units for the period (85,052 LTD). Again, no notes for you, Microsoft… but expect the jokes to begin once sales crater after the Christmas holiday.