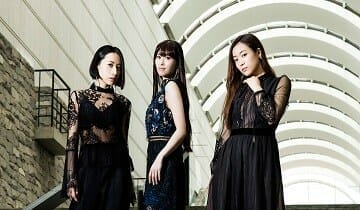 Words can't describe how huge this is.
Earlier today, Japanese news site Livedoor reported that Yuki Kajiura will live her position at Space Craft Produce. According to the report, Kajiura will leave the company in February 2018. She is currently talking with members within the organization and its legal department regarding the rights to work she's composed.
Moreover, Kalafina, the vocal group founded by Kajiura, is seeing its schedule emptied after January 2018. According to Livedoor, Kajiura and Kalafina were expected to earn more than two billion yen ($17,653,808.81 USD) over the course of 2018, leading to a major loss of projected revenue for Space Craft Produce.
The article reports that the decision to leave was spurred by trouble with executives within the agency. One particular incident is highlighted, which involved Kalafina's performance at the Nippon Budokan in September 2016. According to officials, Kalafina was originally in charge of the production, but she saw her power shifted to an unnamed female executive. One staffer was quoted as saying "Ms. Kajiura didn't have a good balance with female executives [in the company], and there's been no benefactor to really drive the industry since Mr. A left his position in June. It seems that he decided to leave the organization."
A second official was quoted as stating that "Kalafina's annual sales aren't one billion yen. Kajiura-san is actually a secret boss, she's earning more than Kalafina because there are a lot of musical accompaniments, but what will happen in regards to the rights [to these pieces]?"