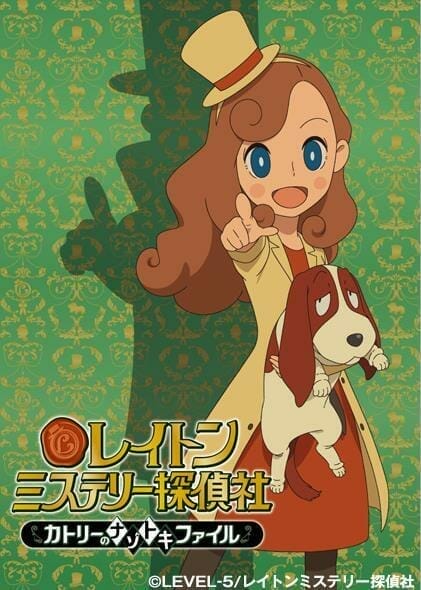 Fans of the Professor Layton game franchise should probably brace themselves for joy overload. It was announced via Twitter just a few hours ago that the franchise will be receiving a spinoff anime series in Spring 2018.
The series, which will be titled Layton Mystery Tanteisha Katori no Nazotoki File or Layton Mystery Detective Agency: Kat's Mystery-Solving Files, will focus on Layton's daughter as she solves crimes with the help of her talking dog.
Here's what we know so far: Kana Hanazawa will be playing the lead role of Katrielle. The animation will be produced by LIDEN FILMS and will be directed by Susumu Mitsunaka.
Professor Layton has been a mainstay in the Japanese gaming market since it first made its debut about a decade ago. Since that time it has seen eight different games released, a manga series, a feature film titled Professor Layton and the Eternal Diva, and much more.
Via Otakomu