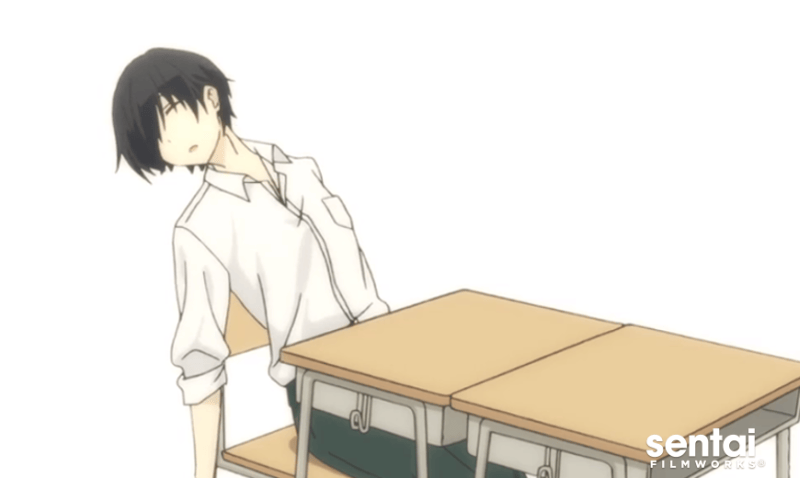 With all this excitement about the new series which are about to premiere in January, it's easy to forget that there is still a ton of anime being released on this side of the Pacific as well. Case in point; earlier today Sentai Filmworks announced the English dub cast for Tanaka-Kun Is Always Listless.
Set to be released on January 30th, the series features a bevy of talented, experienced actors.
Director – John Swasey
ADR Writer – Marta Bechtol
Tanaka – Blake Shepard
Ohta – Andrew Love
Shiraishi – Stephanie Wittels
Miyano – Monica Rial
Kato – Scott Gibbs
Ki-chan – Maggie Flecknoe
Shimura – Bryson Baugus
Echizen – Luci Christian
Miyo – Tiffany Grant
Rino – Brittany Karbowski
Inokuma – David Wald
Saya – Allison Sumrall
Saienji – Emily Neves
Originally airing in Spring 2016, this is a series that I always meant to check out but it streamed right after Haven't You Heard, I'm Sakamoto and my brain could never make the adjustment needed to watch both series at the same time. Thus it passed me by despite all the great things I was hearing about it so it's good to see that the series is getting some new life on home video so that people like me can check it out.