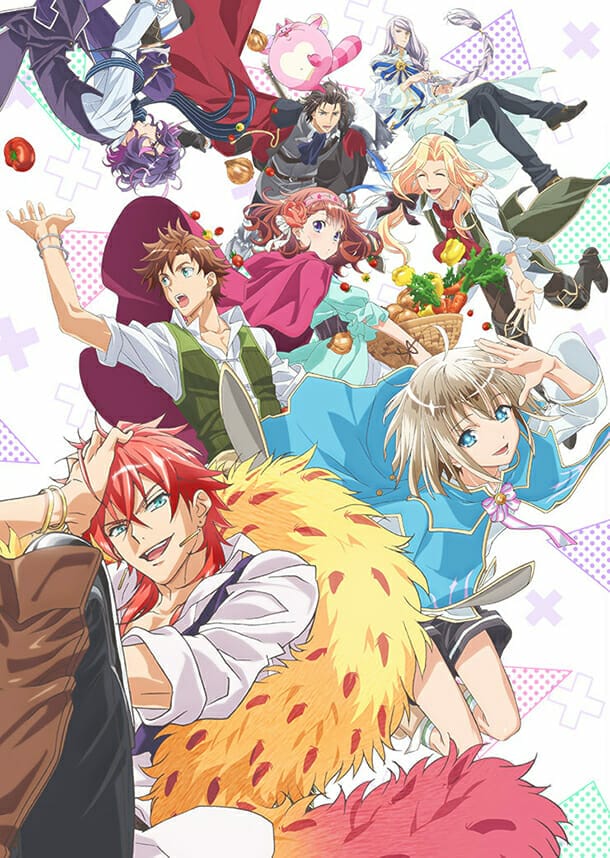 From the smartphone to your TV, this caravan doesn't stop!
Earlier today, Sentai Filmworks announced that they licensed DamePri Anime Caravan (Dame x Prince Anime Caravan). The series will stream exclusively on HIDIVE starting later this month.
DamePri Anime Caravan is based on the Dame x Prince smartphone game. Makoto Hoshino (Utano☆Princesama Revolutions) is directing the project at Studio Flad, with Ruriko Watanabe (KutsuDaru., Future Diary (OVA)) providing character designs. Naruo Kobayashi (Magical Girl Lyrical Nanoha ViVid) is in charge of series composition.
Opening theme song D×D×D will be performed by BREAKERZ. The show will have three closing themes:
Light & Shade by Sōma Saitō & Ryohei Kimura
Promise by Tomoaki Maeno, Shunsuke Takeuchi, & Eiji Takemoto
Treasure by Kaito Ishikawa & Yuichiro Umehara
The confirmed voice cast includes:
Narek: Kaito Ishikawa
Mare: Ryōhei Kimura
Vino: Yūichirō Umehara
Ruze: Soma Saito
Ani: Sayuri Yahagi
Teo: Tomoaki Maeno
Riot: Shunsuke Takeuchi
Chrom: Eiji Takemoto
Gurimaru: Ayaka Saitō
Sentai describes DamePri Anime Caravan as:
The series main character is Ani, the princess of a small nation named Inaco. She is hardworking, realistic and strong-minded. She was raised with the belief that royalty needs to work even harder than the people of her kingdom. That's a good thing because she will need to work extremely hard to face the princes of two powerful kingdoms: Selenfalen and Milidonia. After all, when you have to deal with a narcissist, a womanizer, a fragile idol, and a shut-in otaku, what can go wrong?
Source: Sentai Filmworks (Press Release)