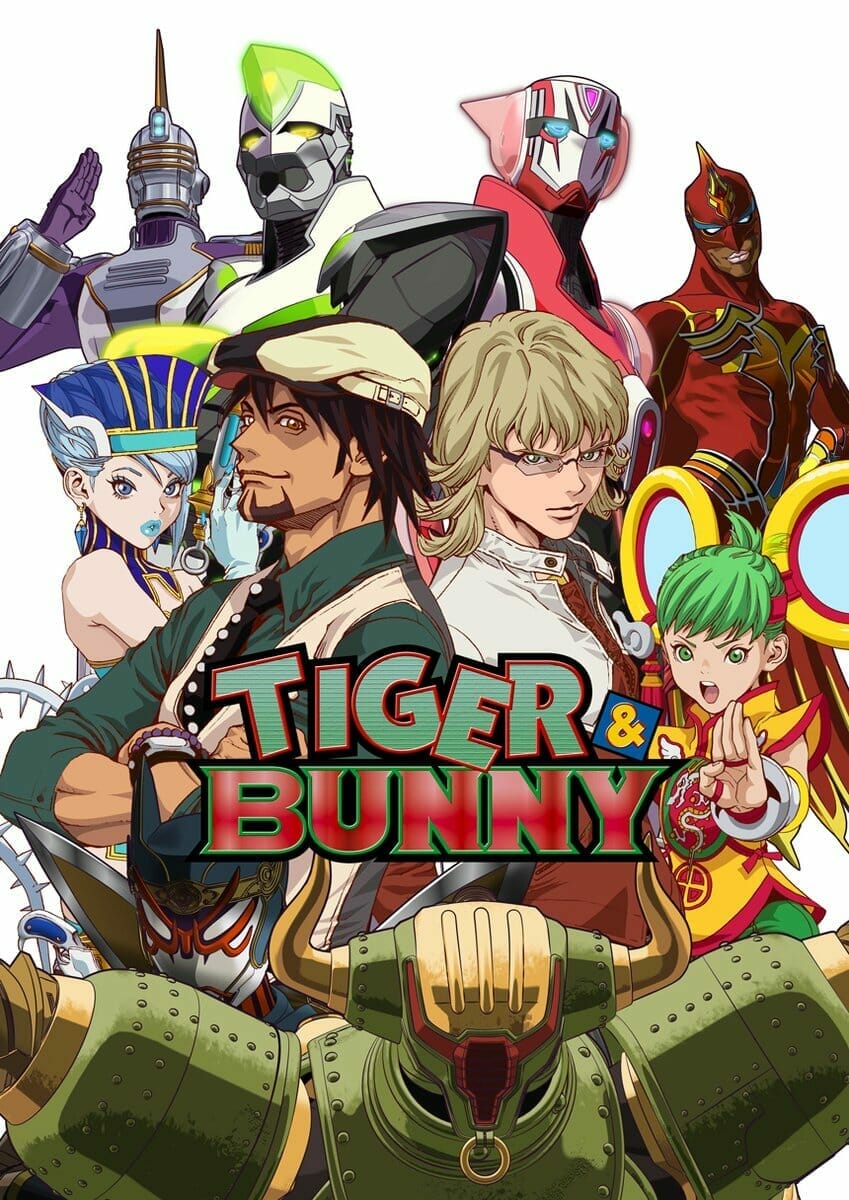 Hero TV is getting a new lease on life, apparently!
Earlier today, the official Tiger & Bunny Twitter account announced that the franchise will receive a new anime TV series. More details will be revealed at a later date.
Tiger & Bunny is a 2011 anime series by Sunrise. The show was directed by Keiichi Satou (Rage of Bahamut: Genesis), and featured character designs by the team of Kenji Hayama and Masaki Yamada.
The series spawned three manga adaptations, as well as two films: Tiger & Bunny the Movie: The Beginning and Tiger & Bunny The Movie -The Rising-. Viz Media currently holds the rights to the Tiger & Bunny anime titles in North America.
Viz describes the title as:
Stern Bild City is a thriving metropolis where superheroes called "NEXTs" protect the streets, sponsors pull the strings, and a hugely popular show called Hero TV captures all of it. Veteran hero Kotetsu Kaburagi (a.k.a. Wild Tiger) and hotheaded new hero Barnaby Brooks, Jr. (nicknamed Bunny by his friends) are forced to team up not only to protect Stern Bild City, but to earn as many points on Hero TV as possible.

Joined by a diverse cast of heroes, all with different powers and answering to their own corporate sponsors, Tiger and Bunny must find a way to work together, uncover the secret of the "Ouroboros," and earn enough points to become this year's King of Heroes.
A live-action film adaptation of Tiger & Bunny is also in the works. All Nippon Entertainment Works (ANEW) is co-producing the feature with Ron Howard and Brian Grazer's Imagine Entertainment. Howard and Grazer, as well as ANEW CEO Sandy Climan, ANEW's Annmarie Bailey, and Bandai Namco Pictures's Masayuki Ozaki are attached to the project as producers.
Ellen Shanman was tapped to write the feature's script.
Source: Otakomu