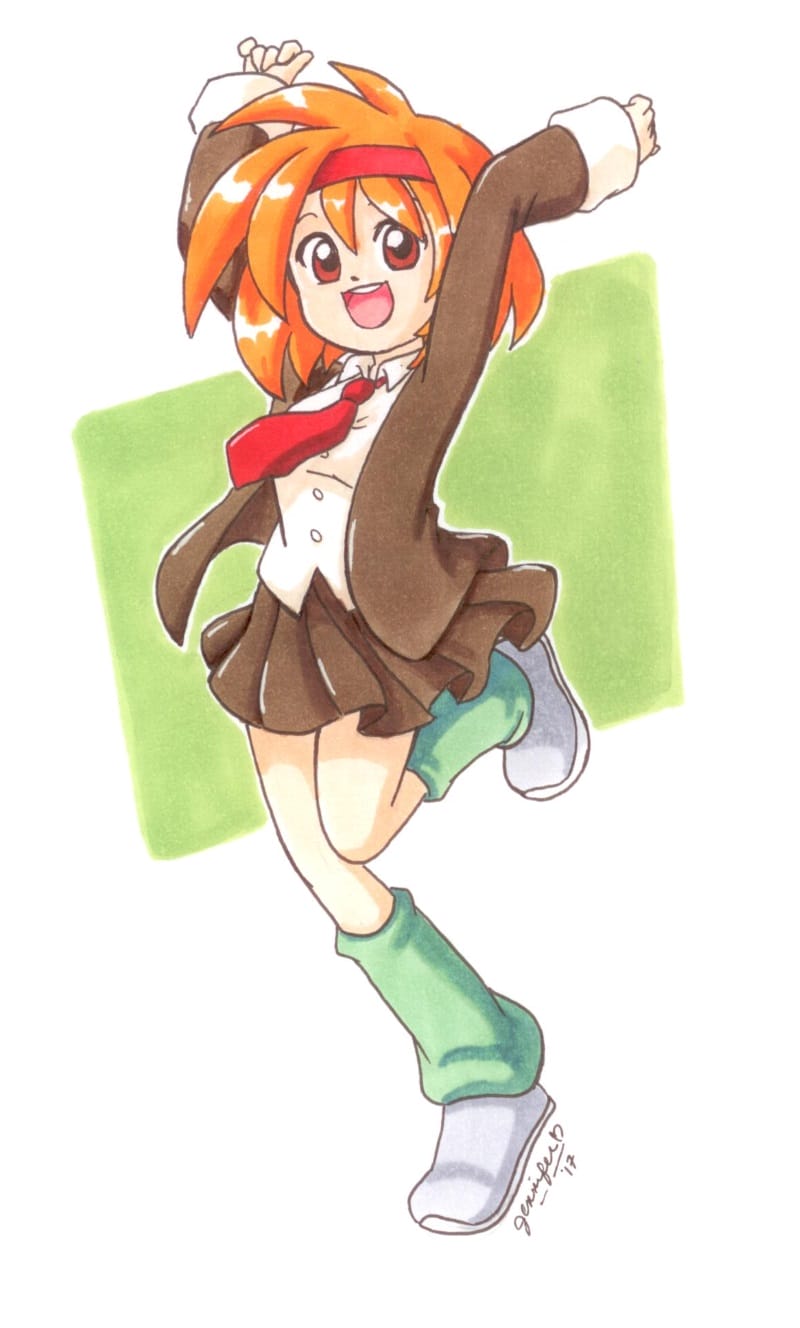 Let's take a moment to peel back the "guerrilla radio" talk for a minute, drop the presidential bit, and talk frankly.
Before we begin: Hi, I'm Mike, and I've been around for a very long time.
Outside of rinky-dink fan sites and a few brief stints at gaming outfits in my high school years, I've been covering the anime world since 2002. I've reported on stories over the years, exuberantly chronicling the industry's stratospheric rise in the early oughts, and mourning during the crushing bubble burst in 2009. I was there when streaming industry revolutionized the anime world, and smiled a little as the word "simulcast" became part of the common fan lexicon.
I've watched as Synch-Point, Bandai, and Central Park Media gave way to Discotek, Sentai Filmworks, and Crunchyroll. I smiled a little, as I noticed that talk about TechTV and Toonami became chatter about Netflix or Amazon and, er… Toonami.
Hey, the more things change, the more they stay the same.
At the same time, though, I've noticed that the general field of "go-to" news sources began to get smaller and smaller by the year, as news feeds slowly began to shut down.
It's gotten to the point that, looking at the landscape today, our biggest sources of anime news have come under (at the very least) partial ownership by major players in the industry they cover.
Honestly, that's never really sat well with me. I can't really argue either group's coverage, given that they are consistent, and their teams are made up of some truly fantastic people. Still, there's something jarring about seeing that disclaimer, which reads "this organization is a non-controlling, minority shareholder in our publication." The marriage of industry and press, even on a superficial level, is chilling.
A free press can, of course, be good or bad, but, most certainly without freedom, the press will never be anything but bad.

Albert Camus
Whether I was under the mentorship of the great leaders at Anime Dream, or striking out with my own teammates at Anime Herald, I've always held fast to the idea that the truth should always be paramount… that we should be that one outlet that constantly earns your trust, and makes you feel good about placing your faith in us.
And, really, we've stuck by that. I've sat in nervous conference calls over interviews that got a bit too honest. I've also been told point-blank by one convention that we're no longer welcome, due to critical coverage.
I'm not going to lie, here. They're scary situations to be in. Time slows down, and you really think that there's that real sense of danger as you try to keep your wits about you and talk things through.
At the same time, though, I've never felt that we were in the wrong. We were delivering real, honest work, and I'm proud of the team for never backing down.
And, really, that's the crux of it. How an outlet reacts under pressure, and how they respond to the moment at hand speaks volumes. Access is a valuable thing to a small outlet. To risk that which you've gained could easily mean life or death of an organization, if things go awry.
After all, it's easy to cull wire services for safe content. It's those tough judgments that really define the values of an organization.
There is nothing to fear except the persistent refusal to find out the truth.

– Dorothy Thompson
Thankfully, there are a good number of outlets that still throw down when push comes to shove. Anime Feminist, Otaku Journalist, The OASG, and numerous others have been cultivating fantastic talent, who aren't afraid to tackle thornier subjects, or push back at the general "flow" when a situation arises. And, really, we're proud to stand shoulder-to-shoulder as each indie outlet digs deeper into the story, or picks apart a controversial topic.
On our own end, I have to applaud Seth, Lydia, Anthony, MJ… well, the entire team, really, who have risen above and beyond to  push the envelope while I've worked a lot of the mundane "news monkey" tasks. Their insights and perspectives are nothing short of incredible, and their depth of knowledge of the overall landscape continue to impress me.
But anyway… I'd really like to revive this idea of the watchmen who keep guard over the abbey, rescuing the truth from darkness, and diving deep into topics that deserve extra consideration.
News is only the first rough draft of history.
– Alan Barth
I'd like to continue to encourage indie fan journalists to follow their passion, to keep shining a light on the world as they hone their craft. As the world grows more interconnected, their talents and drive will continue to be beacons in a world of confusion and distraction.
The same could be said for Anime Herald. Yes, we're an anime site, but we're also journalists who've come together from all walks of life. Scientists, software engineers, tech support gurus, CPAs… we've all found our own niches within the world, and we'd like to bring our collective experiences to the table, and continue to talk nerdy to you.
I hope that this passion continues to burn, even after this generation's hung up its press badges, even after our servers are gone, and our words have been relegated to some obscure archive. Independent journalists are our lifeblood, regardless of whether you're covering politics, current events, or even anime. To lose them would be to lose ourselves, both as a people and as a subculture.