It looks like six big titles are taking a trip to the HIDIVE.
Earlier today, HIDIVE unveiled their simulcast lineup for the Winter 2018 broadcast season. The company will stream the following:
Hakumei and Mikochi
Takunomi
The Seven Heavenly Virtues
Mitsuboshi Colors
Pop Team Epic
DamePri Anime Caravan
Mitsuboshi Colors will launch on January 7, at 14:30 UTC (11:30AM Eastern, 9:30AM Pacific).
In addition, HIDIVE confirmed that they've added the following to their digital lineup:
Anonymous Noise
Grimoire of Zero
Hitorijime My Hero
Kabukibu!
All four titles were previously exclusive to Amazon's Anime Strike service.
Hakumei and Mikochi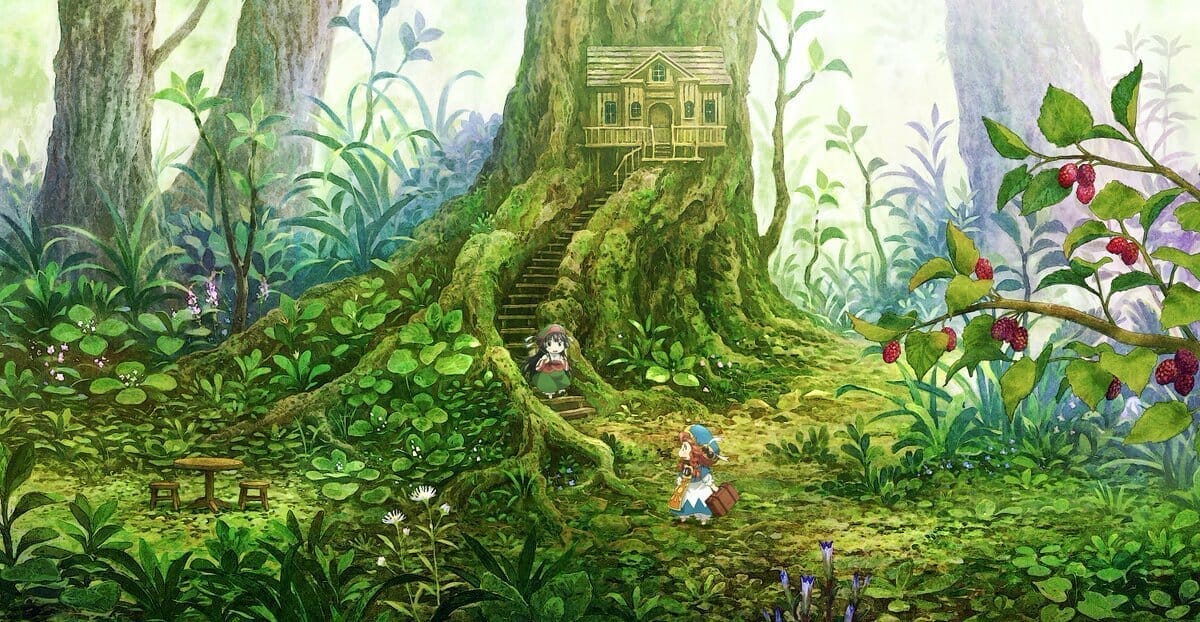 Hakumei and Mikochi is based on Takuto Kashiki's manga of the same name. Masaomi Andō (Muv-Luv Alternative: Total Eclipse, School-Live!) is directing the project at Lerche, with Tomoko Iwasa (Kasimasi – Girl Meets Girl, Junod) providing character designs. Reiko Yoshida (Bakuman., Girls und Panzer) is in charge of series composition.
HIDIVE describes the show as:
While Hakumei is cheerful, outgoing and prefers to be outside, Mikochi is more introverted and prefers to stay indoors. These differences will set the tone for their friendship. Riding on insects and birds, creating tools from the forest and living their normal lives, they'll show us how day to day chores can be the biggest adventure in a small world full of wonders.
Takunomi
Tomoki Kobayashi (Akame ga KILL!, Seiren) is directing Takunomi at Production IMS, with Shinpei Kobayashi (Castle Town Dandelion) providing character designs. Katsuhiko Takayama (Aldnoah.Zero, Sagrada Reset) is in charge of series composition on the title.
HIDIVE describes the title as:
Takunomi follows the story of Michiru Amatsuki, a 20-year-old woman who just moved to Tokyo to change jobs. She lives in apartment 101 of Stella House Haruno, an all-female boarding house. There, she meets other women of different ages, jobs, and personalities. They all have something in common though: their love for good food and drinks.
The Seven Heavenly Virtues
The Seven Heavenly Virtues is a sequel to Hobby Japan's The Seven Mortal Sins. Shinji Ishihara was tapped to direct the series at studio Bridge, with Masanori Iizuka providing character designs.
HIDIVE describes The Seven Heavenly Virtues as:
Heaven has been thrown into chaos, and in the ashes, seven voluptuous angels known as The Seven Heavenly Virtues, are sent to Earth to search for a candidate who can become the "true messiah." As these beauties from the sky try to race against time, they realize how far the Seven Mortal Sins have spread their plague. Their search is just beginning… Will the lucky candidate be able to handle these salacious angels?
Mitsuboshi Colors
Mitsuboshi Colors is based on Katsuwo's manga of the same name. Tomoyuki Kawamura (Anti-Magic Academy: The 35th Test Platoon, Kamigami no Asobi: Ludere deorum) will direct the project at Silver Link, with Takumi Yokota (Pupipō!) providing character designs. Shogo Yasukawa (Chivalry of a Failed Knight, Terraformars) is in charge of series composition.
HIDIVE describes the series as:
This story follows the lives of three small kids on their own secret mission… to protect their city! The adventures of the "Colors" include struggling to be heard, playing games, solving puzzles, and even outsmarting some adults, all before nightfall.
Pop Team Epic
Pop Team Epic is based on Bkub Okawa's manga of the same name. The team of Aoi Umeki and Jun Aoki (Oshiruko – The Summertime Mischief) will serve as directors for the project at Kamikaze Douga. Aoki will also handle series composition duties, while Kotaro Sudo (Ajin – Demi-Human, Seitokai Yakuindomo) fills the dual role of planner and producer.
HIDIVE describes the show as:
One is short and angry, the other is tall and calm but together they are perfect to size-up any crazy situation. Popuko and Pipimi will take us on a bumpy ride through anime, manga and video game references showered in absurdist comedy and their spontaneous reactions.
DamePri Anime Caravan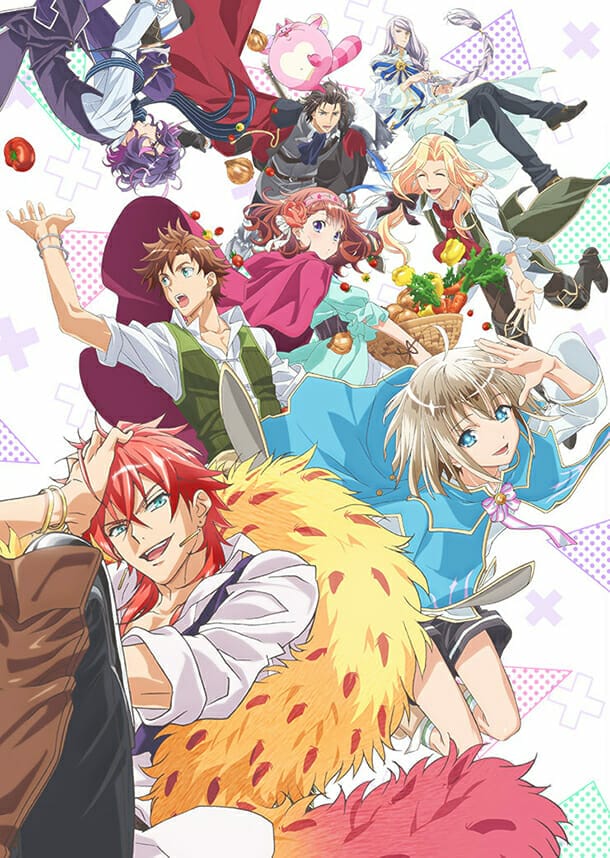 DamePri Anime Caravan is based on the Dame x Prince smartphone game. Makoto Hoshino (Utano☆Princesama Revolutions) is directing the project at Studio Flad, with Ruriko Watanabe (KutsuDaru., Future Diary (OVA)) providing character designs. Naruo Kobayashi (Magical Girl Lyrical Nanoha ViVid) is in charge of series composition.
HIDIVE describes DamePri Anime Caravan as:
The series main character is Ani, the princess of a small nation named Inaco. She is hardworking, realistic and strong-minded. She was raised with the belief that royalty needs to work even harder than the people of her kingdom. That's a good thing because she will need to work extremely hard to face the princes of two powerful kingdoms: Selenfalen and Milidonia. After all, when you have to deal with a narcissist, a womanizer, a fragile idol, and a shut-in otaku, what can go wrong?
Source: HIDIVE (Press Release)