Wait, you haven't heard of Hoshiiro Girldrop? Surely, you know it.
Anyway, this is going to be fun to explain.
Earlier today, Takeshobo announced that they will release a Hoshiiro Girldrop manga anthology book.
The book, which will hit Japanese stores on January 11, will feature a cover illustration by "Poyoyon Rock" (Akio Watanabe). The book itself will feature comics and illustrations by various artists, including:
Bkub Okawa
Aoi Umeki
Itaru Hinoue
Mengo Yokoyari
Tetsuya Imai
Kafun
Sadaji Koike
Hatopopoko
Auri Hirao
The Hoshiiro Girldrop anthology will retail for 810 yen ($7.17 USD).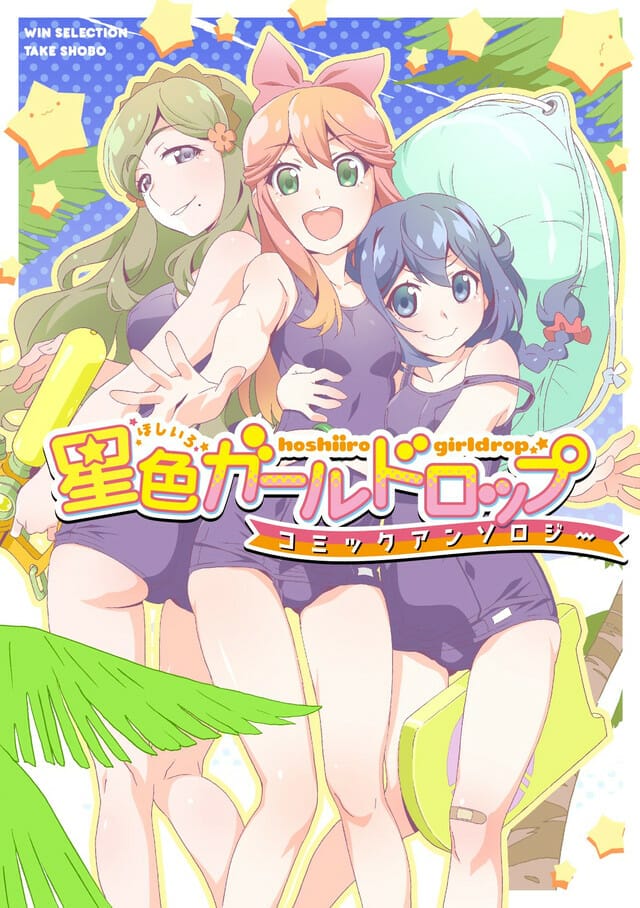 Now comes the fun part. Hoshiiro Girldrop is a running meta-joke by Pop Team Epic creator Bkub Okawa. The series was created as a bit of a troll by Okawa at the end of Pop Team Epic's first "season." The title was heavily promoted by Takeshobo in the lead-up to the title' launch. Hoshiiro Girldrop would be a slice-of-life title that revolves around a high school student and his would-be fiancée, who moonlights as an idol singer.
At the end of the first chapter, it was revealed that Pop Team Epic was coming back for "Season Two."
A similar troll-ish setup was used with the announcement of the Pop Team Epic anime. On April 2, 2017, news broke that Hoshiiro Girldrop would receive an anime adaptation. And, much like its manga predecessor, the mask was quickly ripped off when the show's official website updated to Popuko tearing through to announce the Pop Team Epic anime series.
So, whatever happens, expect at least some trolling, here.
Source: Otakomu